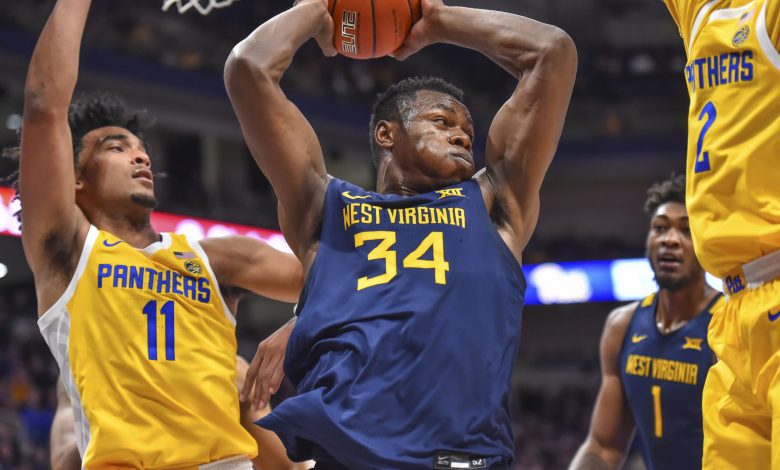 West Virginia and Northern Iowa will head down Mexico way for the Cancun Challenge on Tuesday evening. The teams are a combined 10-0 on the season, and both ranked inside the top 100, according to Kenpom. West Virginia's most impressive win to date was a thumping of Pittsburgh on the road, while Northern Iowa has played a pretty tame schedule thus far. The Panthers have beaten everyone put in front of them, including a Northern Illinois team that was a true road game for the Panthers.
Both teams are led by legendary coaches in their respective program's history. Ben Jacobson has been at Northern Iowa since 2006-07 and compiled a record of 272-168 with four NCAA Tournament appearances. Bub Huggins, one of the most respected coaches in the country, has been leading the Mountaineers since 2007-08 to a record of 274-151. For his career, he has logged 792 wins and been to 24 NCAA Tournaments and a couple of Final Fours.
A Resume-Building Opportunity
Northern Iowa has few opportunities to pick up quality wins this season as the Missouri Valley Conference may not be as good as in recent seasons. The Panthers will have an opportunity here on a neutral floor and then in Boulder against Colorado in a couple of weeks. If they are to pick up a quality win away from home, it seems that this matchup is more likely to be successful.
The Panthers are once again one of the more deliberate teams in Division I, ranking 335th in tempo, according to Kenpom. They are holding opponents to under 31 percent from behind the arc and allowing just 61 points per game. Perhaps the biggest factor pertaining to this game is that they have only allowed 55 offensive rebounds to opponents in their six games.
Can The Mountain Men Muscle Their Way To 5-0?
West Virginia already has a nice win over Pitt on the road and a decent win over Akron to open the season. This game would fall under a decent win as well. While the days of "Press Virginia" are no more, the Mountaineers are still a hard-nosed team that once again boasts a frontcourt that dominates the painted area.
Oscar Tshiebwe and Derek Culver are punishing big men that absolutely dominated Pitt a couple of weeks ago. Combined, they average 23 points and 15 rebounds on the season.
Just because Press Virginia is no more, that doesn't mean that West Virginia is not defensive-minded. Huggins's group is still a top 20 team nationally in effective field goal percentage allowed and is holding opponents to a lean 60.5 points per game.
Pick and Prediction
The Mountaineers are six-point favorites in this one, with the over/under set at 126. Neither team shoots it particularly well, and neither is in much of a hurry on offense. West Virginia has potential on the perimeter but has yet to realize that this season, which could signal that some regression to the mean is on the way, or they might just be bad.
Trae Berhow can really shoot it for the Panthers, but West Virginia has really long wings, and this game is going to be very slow. I like the Mountaineers to pound the Panthers on the offensive glass and lock them down defensively. This game has the potential to end up being low 60s to low 50s. Take West Virginia to cover, as well as the under.