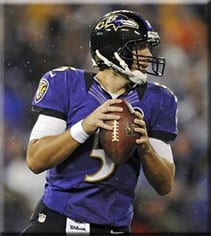 Overview
The Jacksonville Jaguars take a trip up north to Blatimore for their week 15 matchup with the Ravens. The last time these two teams met was back in 2011 when the Jaguars beat the Ravens 12-7 in what looked like an exciting game. The Jaguars have actually won 2 of the last 3 meetings but this is a totally different Jaguars team over the past couple seasons.
Head to Head Trends
Home team is 5-0-1 ATS in their last 6 meetings.
Over is 8-2 in the last 10 meetings in Baltimore.
Baltimore Ravens (-13.5)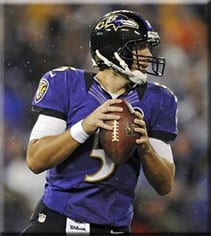 The Baltimore Ravens are tied for 2nd in the AFC North with the Pittsburgh Steelers both teams a half game back of the 1st place Cincinnati Bengals. The Ravens had a good start to the season winning 5 of their first 7 games but they have cooled off since winning just 3 of their last 6 games. One thing when you look at the Ravens results so far this season is that all their losses came against good teams and they have basically crushed every bad team they have faced. They Beat the Panthers 38-10, the Bucs 48-17, the Falcons 29-7, and the Titans 21-7 for an average score of 34-10. The Jaguars are worse then all those teams so it's only logical to think the Ravens will beat them just as bad or worse so I don' see the 13.5 points that we're going to have to lay as that big a deal.
Baltimore Ravens Trends
Ravens are 4-0 ATS vs. a team with a losing record.
Ravens are 4-1 ATS in their last 5 home games.
Jacksonville Jaguars (+13.5)
The Jacksonville Jaguars are last in the AFC South with a 2-11 record which is also tied for the worst record in the league with several other teams. There's not really much to say about the Jaguars apart from they're really really bad although they did beat the Brows 24-6 in week 7 which is still kind of unbelievable. The Jaguars have arguably the worst offense in the league averaging just 297 yards and 15.3 points per game and they only have the 3rd or 4th worst defense in the league allowing 377 yards and 27.4 points per game so I guess that's a positive for Jaguar fans.
Jacksonville Jaguars Trends
Jaguars are 9-23-2 ATS in their last 34 games overall.
Jaguars are 1-5-1 ATS in their last 7 road games.
Conclusion
I'm going with the Baltimore Ravens over the Jaguars in this one. It's a pretty big spread at -13.5 or -14 depending where you bet but I'm not really scared. The Ravens have beat every crappy team they have played this season by at least 14 points and I see that trend continuing today versus the Jaguars.
Free Pick: Baltimore Ravens -13.5