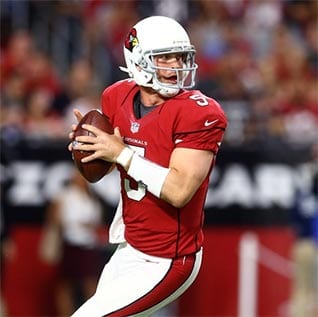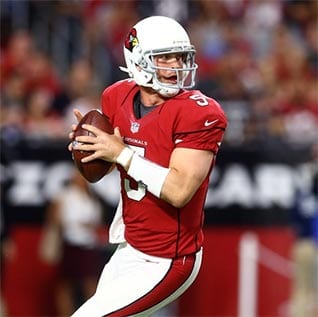 Overview
The Arizona Cardinals visit the Edward Jones Dome in St Louis for their big Thursday Night Football match-up with division rivals the St Louis Rams. The Cardinals have won the last 2 meetings versus the Rams and did it in convincing fashion beating them 31-14 and 30-10 both of which also obviously covered the spread as well. The Cardinals are 10-4 against the spread in the last 11 meetings versus the Rams overall and are also 7-3 in their last 10 meetings versus the Rams in St Louis.
Head to Head Trends
Cardinals are 10-4 ATS in their last 14 meetings.
Cardinals are 7-3 ATS in their last 10 meetings in St. Louis.
St Louis Rams (-4.5)
The St Louis Rams are last in the NFC West with a 6-7 record 4 games back of the 1st place Arizona Cardinals. The Rams didn't have the best start to the season with just 1 win though their first 5 games but man have they been hot lately winning their last 2 games in which they outscored their opponents 76-0. That was against the Redskins and Raiders who are a couple of the worst teams in the league but still 76-0 is almost unbelievable. Even with those couple big wins the Rams still have one of the worst offenses in the league averaging just 317 yards and 21.9 points per game. The Rams do have a decent defense though allowing 344 yards and 20.9 points per game.
St Louis Rams Trends
Rams are 1-4 ATS in their last 5 Thursday games.
Rams are 2-5 ATS in their last 7 vs. NFC West.
Arizona Cardinals (+4.5)
The Arizona Cardinals are 1st in the NFC West with a 10-3 record which is also tied for the best record in the NFL right now. The Cardinals had a great start to the season winning 9 of their first 10 games but they have lost 2 of their last 3 games. The Cardinals don't exactly have the best offense in the world averaging just 325 yards and 21.2 points per game but they are pretty good on defense allowing 355 yards and 18.3 points per game.
Arizona Cardinals Trends
Cardinals are 12-2 ATS vs. a team with a losing record.
Cardinals are 11-3 ATS in their last 14 vs. NFC.
Conclusion
Even though the Rams had 2 incredible games over the past couple weeks I still like the Cardinals in this one. I think the Cardinals are probably still the better team and will win this game outright but even if they don't we still have a 4.5 point cushion to fall back on.
Free Pick: Arizona Cardinals +5.5 at BetOnline