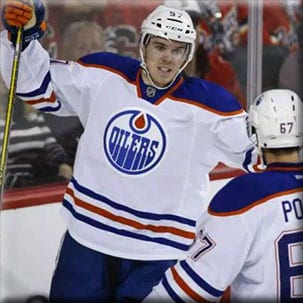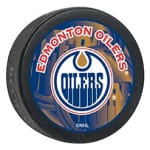 Overview
The Edmonton Oilers are in Florida tonight where they take on the Panthers. Being in opposite conferences the Oilers and Panthers don't meet up all that often and that's probably a good thing for the Panthers as they have won just 3 of the last 13 meetings although they did win the last meeting earlier this month.
Head to Head Trends
Oilers are 10-3 in the last 13 meetings.
Oilers are 6-0 in the last 6 meetings in Florida.
Florida Panthers (-155)
The Florida Panthers are 1st in the Pacific Division with 57 points 3 points ahead of the 2nd place Detroit Red Wings. The Panthers were red hot not too long ago winning 12 games in a row but since that streak came to an end they are winless in their last 3.
I probably say this a lot but in sports things will usually even out so when a team like the Panthers who aren't all that great a team win 12 games in a row things even out so don't be surprised if the Panthers go on a 2-10 stretch or something like that over the next few weeks.
Florida Panthers Trends
Panthers are 7-0 in their last 7 home games.
Panthers are 20-6 in their last 26 vs. a team with a winning % below .400.
Edmonton Oilers (+145)
The Edmonton Oilers are 7th in the Pacific Division with 41 points which is also good for last place in the Western Conference. It seems like for the past 4 or 5 seasons we've all been waiting for the Oilers to have a big breakout season and especially this year after drafting Connor McDavid 1st overall but nothing has changed they are still the same old last place Oilers.
The Oilers actually play half decent at home where they have a 13-9-1 record but away from home they have been absolutely horrible winning just 5 of 23 games. On the road the Oilers don't do anything well they average just 1.87 goals per game on offense while allowing 3.13 goals per game on defense for a -1.26 goal differential.
Edmonton Oilers Trends
Oilers are 12-45 in their last 57 road games.
Oilers are 36-77 in their last 113 overall.
Conclusion
I'm going with the Florida Panthers over the Oilers in this one. Even though I think the Panthers will struggle over the next few weeks I think this is a good spot for them to pick up a win.
Free Pick: Florida Panthers -155