#6 Florida Gators vs. #3 Texas Tech Red Raiders NCAA Tourney Free Pick
Is Texas Tech Being Underrated In This Second Round Contest?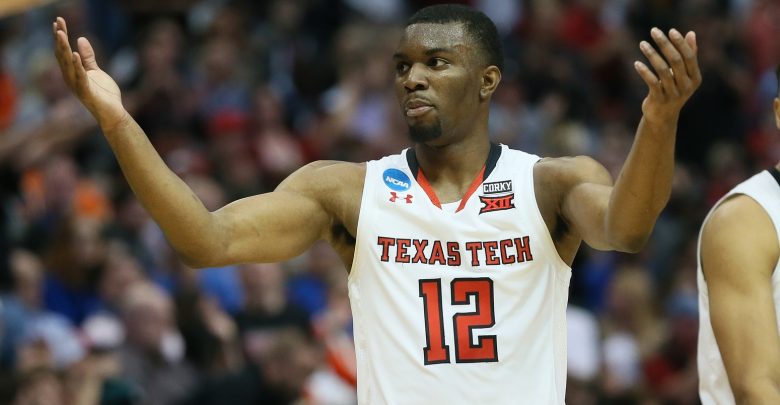 Both Texas Tech and Florida had very successful seasons, each finishing in the top three of their conference during the regular season while posting 20+ win seasons. Many people have these two teams as near equals and the oddsmakers agree setting the spread at just TTU -1.5. Either team could win the NCAA tournament Saturday second round free pick, but it might be the Red Raiders who really have the advantage heading into tonight's contest.
What Do We Know About Florida?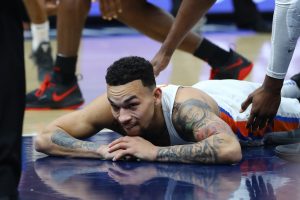 One thing the Gators have going for them in the NCAA tournament Saturday second round free pick is postseason experience. UF went to the Elite 8 a season ago before ultimately falling to South Carolina 70-77. One thing you can say about the Gators is that when they make the tournament, they do damage. The last five times that the Gators have made the tournament they've gone to at least the Elite 8. Many of those experienced players return for Florida including their four upperclassmen starters. UF also has a very deep bench, going 10 deep in the opening round win over St. Bonaventure.
Florida showed an example of their postseason preparation in the opening round win over the Bonnies. The Gators rushed out to a 27-22 halftime lead and outscored St. Bonaventure by 10 in the second half to wrap up a 77-62 win as -6 favorites. Egor Koulechov stepped up with 20 points while Jalen Hudson added 16. Getting production out of the back court – including 10 assists and 0 turnovers from Chris Chlozza – is going to be the major key in beating Texas Tech and Keenan Evans on Saturday night.
Texas Tech Playing in a Virtual Home Game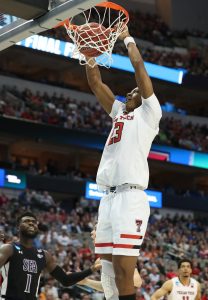 Usually #3 seeds in the NCAA tournament don't get travel advantages but the way the cards played out Saturday night's game at the American Airlines Arena in Dallas is only 5 hours from the Texas Tech campus. Every team in the Big Dance enjoys the motivation of their own fans, but that's especially true for a TTU team that was 17-1 at home this year. There were some ups and downs for the Red Raiders in the first round against fellow Texas team Stephen F. Austin, but in the end Keenan Evans steps up as he usually does with 23 points.
Although they have the hometown fans on their side, the Red Raiders missed the tourney last year and thus don't have the experience that Florida does. Not only that, Texas Tech hasn't shown many scoring options besides Evans. Freshman Zhaire Smith can pull off an alley oop 360 degree dunk, but he was the second leading scorer with just 10 points. Maybe the key for the Red Raiders is mediocre consistency. Five bench players combined for 27 points in the first round win but only one player had over six points. Texas Tech feels that in the NCAA tournament Saturday second round free pick, if you've got a top 15 defense in the country you don't need to score as much.
NCAA tournament Saturday second round free pick
The line for this game has stayed firm from the TTU -1.5 open. Bettors are calling this one a toss up with a slight 53% favoring the Red Raiders. Florida has tourney experience and has shown mettle in taking on five straight tourney teams before March Madness began (winning three of those games). That being said, winning games in March is all about momentum, and Texas Tech has star power and youthfulness that is powered by a raucous 'home' crowd. Florida is probably the safe pick, but it's looking like Tech is the right one.
Free Pick: Texas Tech Red Raiders -1.5