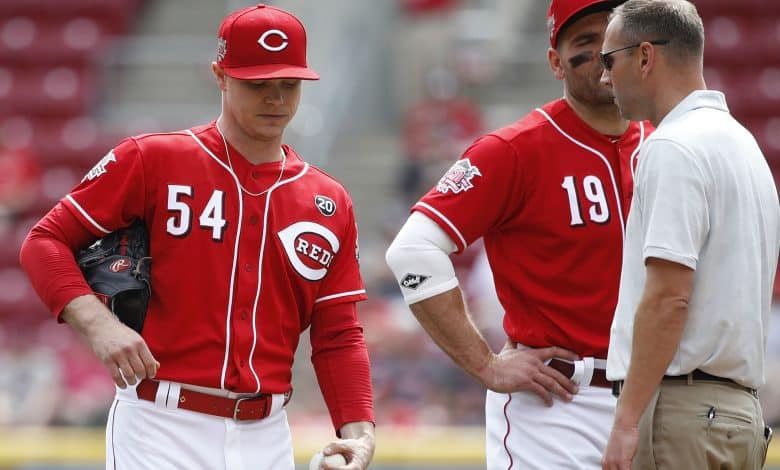 Two great hurlers take the mound in the May 5th White Sox at Reds matchup. Chicago sends Dallas Keuchel (1-1, 4.65 ERA) to the bump on regular rest after Tony LaRussa has worked around with his staff a bit. The lefty will be countered by Sonny Gray (0-2, 5.93 ERA).
Make no mistake, both pitchers have had their share of struggles so far in 2021, but do have the upside for big games on Wednesday. Keuchel allowed 4ER thanks largely to 4BB in his last start, while Gray had his best outing of the year with 11 K's last time out, but also gave up 5 in his previous outing. The Reds are -130 at home in this one.
Chicago Looks for Quick Sweep
One of the big things you worry about after an offensive explosion like the White Sox had on Tuesday is what they have left in the tank. Chicago scored a 9-0 win over the Reds on 13 hits, but now have the quick turnaround for the businessman's special 12:35 EST start. The Sox have a day off Thursday, then visit KC in a battle for 1st place over the weekend.
Chicago was 6-3 prior to Tuesday's win but all of those were at home. The Sox are 7-6 on the road this season, and are trying to make do after losing Luis Robert over the weekend. So far so good, as the top four batters in the Chicago order all had multi-hit games on Tuesday.
It's looking like the May 5th White Sox at Reds matchup is all coming down to Keuchel. The lefty couldn't find his control last time out, walking 4 Indians batters. Keuchel did throw 6.0 IP of shutout ball a start prior, so this is his rubber match.
Early Start Favor the Reds?
There's a roller coaster trend settling in for the Reds offense. In the last six games Cincinnati has scored 6, 0, 8, 2, 13, and 0 runs. After getting shut out Tuesday and managing just 2 hits, the trend would suggest a huge (or reasonable) offensive outing on Wednesday.
There is potential for the Reds bats to get to Keuchel, as Eugenio Suarez has 3 hits in 7 career ABs vs. the Chicago starter. Nick Castellanos is also 7-18 (.389) and has hit the only Cincinnati HR in 57 combined ABs vs. the left-hander. Castellanos and Suarez have also combined for 4HR over the Reds past five games.
Sonny Gray is the other x-factor for Cincinnati in this matchup. He has a couple of 2 ER outings this year, but also gave up 5 to the Cardinals on April 23rd. Gray is returning from a back injury, so the fact that he struck out 11 last time out is a good omen that the right-hander is getting into form.
Free May 5th White Sox at Reds Pick
Chicago looked great on Tuesday night, but did they exhaust themselves for the short turnaround? Gray should be clicking for the Reds in this matchup, and it's possible that Cincinnati can get to Keuchel. The Sox could very well be looking forward to the off day, and then the weekend series in KC that will determine 1st place in the AL Central.
Reds 6 – White Sox 4 
Free Pick: Reds -130