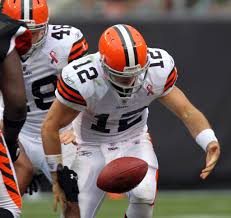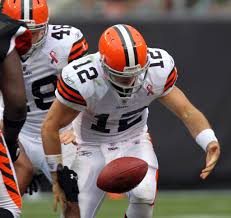 If you're looking for value, we think our New York plays Cleveland NFL free pick offers it. The game, which will be played at 1 p.m. ET, Sunday, November 27, 2016, offers the New York Giants (7-3), who are on a five-game winning streak, and the Cleveland Browns (0-11), who have not won a game all season. At this point, the spread is at 6.5.
The Giants' winning streak started on Oct. 16 with Baltimore, as they beat the Ravens 27-23. The next three wins included the Rams 17-10, Eagles 28-23, and Bengals 21-20. Last week, they took down the Bears 22-16.
The Browns have lost just about any way that they can. Over the course of their last five losses, the Browns have scored an average of 14.2 points. Over those dame losses, they've allowed 29.8 points. Those five games included losses to the Bengals, Jets, Cowboys, Ravens, and Steelers.
New York Offense vs. Browns Defense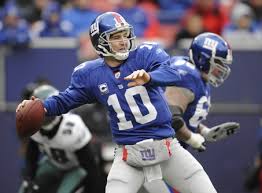 The Giants are averaging 20.4 PPG. Their offense is churning out 270.8 YPG in the air. Their ground attack has been good for only 77.0 YPG. Eli Manning (63.7 COMP%, 17 TDs, 10 INTs, 12 Sacks) has tossed 12 touchdown passes in his last five games, while offering up six picks. WRs Odell Beckham Jr. (59 REC, 819 YDs, 13.9 AVG, 6 TDs) and Sterling Shepard (44 REC, 476 YDs, 10.8 AVG, 5 TDs) are his top passing targets. Despite some decent talent, which includes Rashad Jennings (100 ATT, 340 YDs, 3.4 AVG, 2 TDs) and Shane Vereen (31 ATT, 147 YDs, 4.7 AVG, 1 TD), the Giant rushing attack is weak.
Cleveland offers decent defense against the air game. They've defended 48 passes and taken in eight picks. Don't expect them to put much pressure on Eli Manning or the NY running game, as they have notched only 16 sacks and 25 TFL. DB Jamar Taylor (38 TCKLs, 2 INTs, 8 PD) ), who is questionable with a groin injury, is an essential part of the Brown's defense. LB Christian Kirksey (103 TCKLs, 1.5 Sacks, 5 TFL, 3 PD), who leads the team in tackles, is the anchor of the Browns' defense.
Cleveland Offense vs. Giants Defense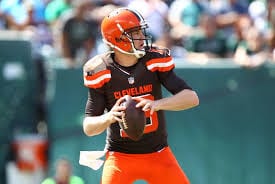 Josh McCown (53.3 COMP%, 5 TDs, 6 INTs, 11 Sacks) gets the start at quarterback for the Browns. Last week against the Steelers, he tossed one touchdown pass, no interceptions, and completed 51.9% of his passes. WRs Terrell Pryor Sr. (56 REC, 724 YDs, 12.9 AVG, 4 TDs) and Andrew Hawkins (25 REC, 257 YDs, 10.3 AVG, 3 TDs) are his most likely targets for possible TD passes. RB Isaiah Crowell (129 ATT, 561 YDs, 4.3 AVG, 5 TDs) will be primary rusher for the Browns today.
The Giant pass defense is strong with 10 interceptions and 64 PD. They also have eight forced fumbles. They have posted just 19 sacks and 29 TFL. Safety Landon Collins (80 TCKLs, 3 Sacks, 2 TFL, 5 INTs, 10 PD) is key to the D. He could have a big day today. DE Jason Pierre-Paul (43 TCKLs, 4 Sacks, 2 TFL, 8 PD, 2 FF) and DE Olivier Verson (41 TCKLs, 4 Sacks, 6 TFL, 1 FF) offer quality defensive chops.
Our New York Plays Cleveland NFL Free Pick
Our New York plays Cleveland NFL free pick is going with the New York Giants at -6.5. We think NY will continue on its streak and Manning will have a decent day. At the same time, we expect the NY defense to come through in a big way during this game.
Our New York Plays Cleveland NFL Free Pick: Giants at -6.5