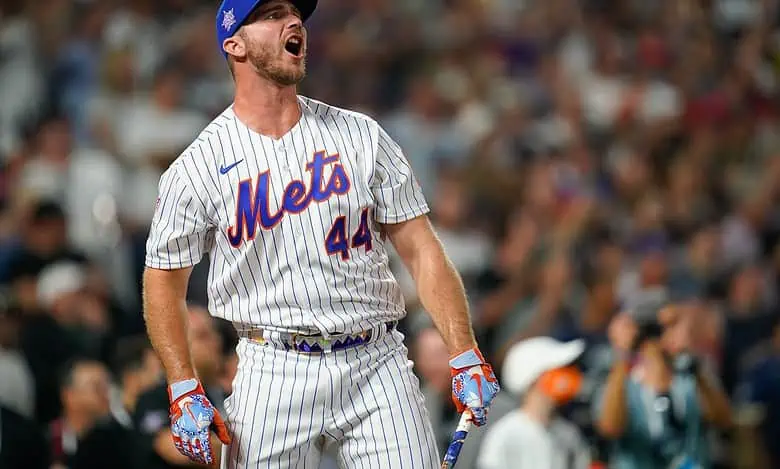 There is no love lost between the New York Mets and New York Yankees, and those two teams are set to meet up on Wednesday night. The Mets came away with a 9-3 win in the series opener, and the Yankees are looking for some revenge.
It has been a disappointing season for the New York Mets, as they are just 47-53 on the year. There is still time for them to turn things around and get back into the playoff race, but they must go on a run soon.
The Yankees got off to a fast start in 2023, but they have started to head in the wrong direction. New York is now just 53-48 on the year, and they are actually in last place in the very tough AL East Division.
The New York Yankees are the moneyline betting favorites at -155 over the New York Mets.
Mets Must Score Runs
The New York Mets put up nine runs on Tuesday night, and they are going to have to continue to score runs if they want to win games. This team has a team ERA of 4.39 on the year, and that's just not good enough to get it done on a consistent basis.
Pete Alonso leads the offense with 28 home runs and 68 RBIS, and he belted a pair of long home runs in the series opener. There are some players on this team that are slumping a bit, but Alonso can get hot and carry the load.
Jose Quintana will be on the mound on Wednesday night, and he is just 0-1 with a 3.60 ERA this season. Quintana is just returning from injury, and the Mets hope that he can help them get back into the playoff race.
Yankees Have Plenty of Pitching
Despite giving up nine runs on Tuesday night, the New York Yankees have a team ERA of 3.91 this season. That's the only reason they have stayed above the .500 mark, as the offense has been much quieter since Aaron Judge got hurt.
Carlos Rodon will make the start on Wednesday night, and he is 0-3 with a 7.36 ERA on the year. Rodon is also just returning from injury, and he has to find a way to start pitching better.
Aaron Judge still leads the team with 19 home runs despite not playing for weeks, and that shows just how badly the Yankees are struggling at the plate. New York has to get it going, and playing in a rivalry game might be just the ticket.
Yankees Get Some Revenge
The Mets did nearly everything right in the series-opening win on Wednesday night, especially at the plate. They should have a more difficult time finding some offense in this game, as Carlos Rodon has the ability to shut them down.
The Yankees simply have to find a way to get more offense without Aaron Judge, and they should be able to accomplish that in this game. Look for the home run ball to return for the Yankees, and that will allow them to create a little separation.
Bet the New York Yankees at -155 as they find a way to get enough offense to sneak past the rival Mets on Wednesday night.