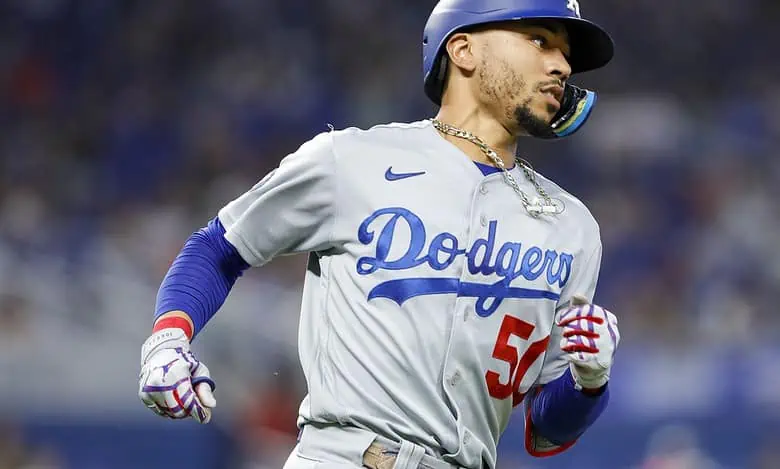 The MLB Playoff races are really starting to heat up, and the Los Angeles Dodgers and San Diego Padres are both in the mix. Those two NL West rivals will be meeting up this weekend in San Diego, and the home team needs to play well.
Los Angeles comes into this series in first place in the NL West, and they are once again one of the best teams in baseball. The Dodgers are also coming into this game with a ton of momentum after sweeping the Oakland Athletics this week.
San Diego is also coming into this series with some optimism, as they have won four of their last five games. The Padres are still sitting in fourth place in the NL West, but they are making a charge up the standings.
The moneyline for this game is set at EVEN, as it appears that there isn't much separation in this game.
Dodgers Destroying the Baseball
The Los Angeles Dodgers have been doing nearly everything well this season, but it's the offense that is once again leading the way. Los Angeles comes into this game having belted 174 home runs this season, and there is power up and down that lineup.
Mookie Betts and Freddie Freeman are both going to get plenty of MVP votes this season, as they are doing a ton of this offense. Betts leads the way with 29 home runs, and Freeman leads the way with a .341 batting average and 76 RBIs.
Bobby Miller will be on the mound in this game, and he has gone 6-2 on the year but does have a team ERA of 4.37.
Pitching Powering Padres
The San Diego Padres have one of the best lineups in all of baseball, but that group hasn't been putting up huge numbers this season. San Diego has been staying in the playoff race with the strength of their pitching, as the team ERA is just 3.66 on the year.
Yu Darvish will be on the mound in this game, and he has gone 8-7 with a 4.53 ERA this season for the Padres. Darvish has been a big game pitcher for the Padres, and this would qualify as a very important game.
Juan Soto leads the team with 23 home runs and 70 RBIs, and he has really started to turn things on of late.
Padres Win Series Opener
This is going to be a terrific series, and it's one that comes with plenty of importance as it relates to the playoff race. Los Angeles has been the better team this season, but the Padres will get a nice boost from playing at home.
Look for Yu Darvish to have a great day on the mound, and he will be in control of the Dodgers lineup in this game. San Diego has started to put together much better at bats since the All-Star Break, and that trend will continue in this one.
Bet the San Diego Padres moneyline at EVEN as they take the series opener over the Los Angeles Dodgers on Friday night.