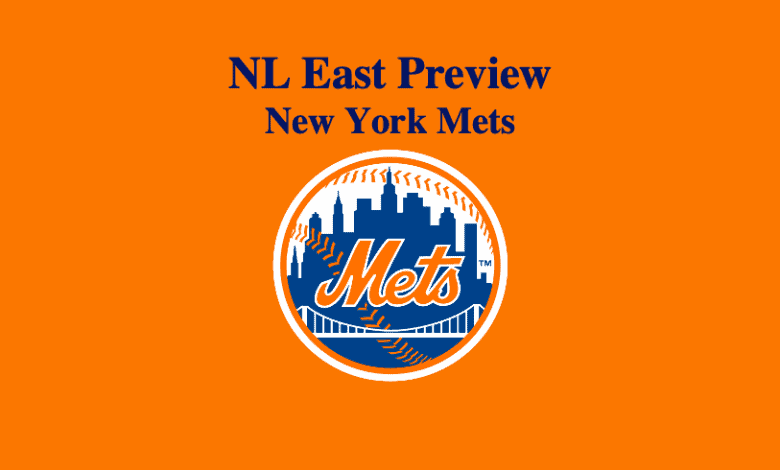 Our NL New York Mets preview 2021 notes that this club comes to this season having made substantial improvements. Additions to the rotation, bullpen, and batting order will all help to make this team something they have not been in years. That is competitive. There's a solid mix of veterans and young players. Management is solid. Plus, the front office is willing to spend cash. New York last won the World Series in 2015 and last appeared in the playoffs in 2016. That four-year drought could be over.
NL New York Mets Preview 2021 – Pitching
The Mets certainly had their pitching woes last season. With an ERA of 4.98 (12th) and an OBA of .255 (11th), they had a tough time securing many wins. They did have 17 quality starts, which ranked fifth. However, their 11 saves tied for 12th in the league. Additionally, they recorded a 1.42 WHIP (10th) while allowing the fifth-most homers (81). Walks allowed were plentiful too, as the team's 219 BB ranked fifth. Finally, they gave up 511 hits. That total was the fourth-most in the NL. One more fact, the bullpen ranked 18th in the majors with a 4.60 ERA and last in the NL with 5.06 BB/9IP. Major improvements are needed in this area.
New York Rotation
Ace Jacob deGrom may be the best pitcher in the majors. The righty throws heat, as hes mastered a 99mph fastball, 93mph slider, and 92mph change. In the last three seasons, he's won two Cy Youngs. Last season, over 12 starts, he was 4-2 with a 2.38 ERA and 0.96 WHIP. Over 68 IP last season, deGrom, who has pinpoint control, struck out 104 and walked 18. Carlos Carrasco, who starts the season on the 10-day IL, is the second man in. After spending 11 seasons with the Indians, he came to the Mets for the 2021 season. Although Carrasco has had two straight seasons where he's underperformed, he does possess the potential to win 15 or more games and post a K-rate of over 10/9IP. He ably utilizes a four-pitch mix.
Three Through Five
In 2020, Marcus Stroman opted out of the season. Despite that, the Mets tendered him a one-year $18.9 million contract, which he accepted. As the third man in the rotation, he's a solid ground ball pitcher who's dedicated to developing other skill sets. On the mound, Stroman is aggressive, and he's been working his way towards generating more strikeouts.
The last two spots in the five-man rotation are occupied by Taijuan Walker and David Peterson. Walker, a righty, spent last season with the Mariners and the Blue Jays where he went 4-3 over 11 starts with an ERA of just under four and a WHIP of 1.10. Although he's had some health issues in the past, Walker looks ready to go. In his rookie season last year, Peterson was impressive. With a 6-2 record over nine starts, he recorded a 3.44 ERA and 1.21 WHIP.
Relief
Seth Lugo, who starts the season on the 10-day IL, Trevor May, and Jeurys Familia are the central men in the bullpen with Edwin Diaz in the closer role. Lugo, who's been with the Mets five seasons and has been used as both a starter and reliever, is back in the pen. Last season, his ERA exploded to 5.15 and his WHIP rose to 1.38. Normally, Lugo sports and ERA of around 2.60 and a WHIP of around 1.05. When he's healthy, he can make 60 appearances and pitch 100-plus innings. He a sound middle to late-inning reliever.
May, who spent he first six seasons with Minnesota, made 24 appearances last season. Recording nine holds, two saves, and one blown save, he posted an ERA of 3.86 and WHIP of 1.16. Over 23.1 IP, he struck out 38 and walked seven. Familia, a nine-year vet, is a sound setup man who in 2015 and 2016 recorded 91 saves and 10 blown saves. Over the years, he's transformed himself into an eighth-inning pitcher.
In 2020, Diaz rebounded from a terrible 2019 season. Last year, he made 26 appearances posting six saves and one hold, while winning two and losing one. He did record four blown saves. Still, his 1.75 ERA, 1.25 WHIP, and 1.3 WAR were solid. Even more impressive were his 50 Ks in 25.2 innings. However, better control, he posted 14 BB, would be helpful.
New York Mets Preview 2021 – Everyday Players
The good news is the Mets could hit. They led the NL team batting average with a .272 mark and were second in OBA at .348. That was one-point below the league-leading mark set by the Atlanta Braves. New York was fourth in slugging percentage (.459), third in OPS (.807), and fifth in homers (86). The team's 104 doubles ranked fourth, while their 278 RBI came in seventh. That last stat is concerning. After all, they did have 551 hits, which was the second-most in the NL. However, they did not get enough of those baserunners to home plate. They posted the seventh-lowest number of strikeouts (498) and their 197 BB ranked ninth.
New York – Infield
Former Cleveland Indian Francisco Lindor arrives in NY via a trade. He offers a premium skill set and the ability to smack 30 homers and steal 20 bases. The shortstop brings a high-level of play to the field and a position where he's won two Gold Gloves. Due to Robinson Cano's latest PED suspension, which is for 162 games, Jeff McNeil comes in the play second base. Last season, where he spent most of his time in left field, McNeil appeared in 52 games, hitting .311 with four homeruns and 23 RBI. His defensive skills are about average.
After a stunning rookie season in 2019, first baseman Pete Alonso saw his numbers dip. In his first season, Alonso hit an NL-best 53 homers. Last season, his bat did not heat up until September when he hit 10 homeruns, ending the season with 16. At third base, J.D. Davis struggled in his second season with the Mets. Our New York Mets preview 2021 finds that he possesses the potential to hit .300, smack 25-plus homers, and drive in 60 or more runs. Catcher James McCann has worked hard to become a fine pitch-framer who knows how to work with his pitchers and a fine offensive force. He comes to the Mets after spending his first five seasons with the Tigers and his last two with the White Sox. On offense, he offers sound power, fine RBI potential, and a solid batting average.
Outfield
In 2020, the NY outfield of Dominic Smith, Brandon Nimmo, and Michael Conforto recorded the top three OPS numbers for all regular Met starters who return for 2021. Over 50 games, Smith hit .316 with 10 homers and 42 RBI, while Nimmo, who appeared in 55 games, recorded a batting average of .280 with eight dingers and 18 RBI. Appearing in 54 games, Conforto drove in 31 runs and put nine balls over the fence while hitting .322.
However, despite their fine performance at the plate, none of them are taking home any awards for their defense. On defense, Nimmo ranked last amongst all major leaguers, while right fielder Smith and right fielder Conforto are considered to be below average fielders.
NL New York Mets Preview 2021 – Final Word
This New York Mets preview 2021 observes that in November 2020, Steve Cohen bought the team for $2.475 billion with the promise that he would spare no expense to ensure that the franchise wins a World Series in five years. It's one year down and four, at the most to go, and the Mets are on their way. Although they disappointed last season, as they were 26-34 with an adjusted 162-game record of 70-92, the team has made enough improvements and possesses enough talent to compete for a postseason berth. Manager Luis Rojas is solid and Sandy Alderson, who Cohen brought in a president last season, is an experienced winner. This team is on the upswing.
Summary – New York Mets Preview
Record: 89-73 (Third-place NL East)