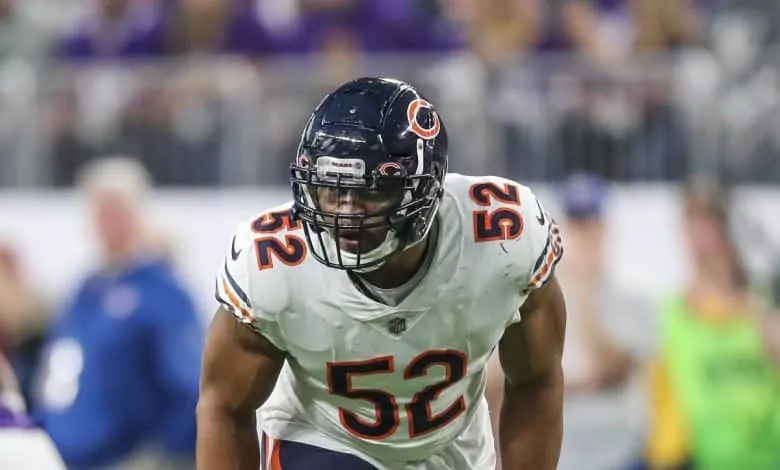 Chicago enters NFL week 4 Colts at Bears betting as +3 point home underdogs. Indianapolis has looked good in starting the year 2-1, but Matt Nagy's team is off to a (albeit ugly) 3-0 start. There's reasons to believe Chicago could be even better on Sunday while switching to backup Nick Foles.
The Indianapolis defense has looked good the last two weeks, but against two underwhelming offenses in the Jets and Vikings. The Bears have some weapons on offense, but Foles' come-from-behind heroics also came against Atlanta's arguably worst defense in the league. This should be a good one from the Windy City, and the betting total of 43 could go either way.
Colts Look For Identity
Indianapolis is 2-1 on the year, but we still really don't know much about what kind of team they are. The Colts dropped a 27-20 contest at Jacksonville in the opener and have beaten two tomato cans since with a 28-11 win over the Vikings and a 36-7 domination of the Jets, both at Lucas Oil Field.
Philip Rivers threw for 363 yards in his Indianapolis debut, but also threw two INTS which were detrimental in the Colts' 27-20 loss to the Jaguars as -7 road favorites. The veteran QB is averaging just 215.5 ypg in the last two, but the Colts have also had comfortable wins in each.
Rivers' three INTs don't hurt as much because the Colts defense has picked off six passes in their own rights this season. Granted that's going against Kirk Cousins and Sam Darnold the last two weeks, but Indianapolis has still settled into the #1 defense in the league in total yards, passing yards, and points against. Are the Colts that good, or have the opponents been that bad?
I like how the Colts are good since they're 2-1 (against teams with ZERO wins except the Jags win over the Colts), but the Bears still suck at 3-0 because their opponents have one win.

— David Snedeker (@davesned) October 4, 2020
Bears Set to Shine With Foles?
Make no mistake, Chicago hasn't exactly played the '72 Dolphins every week, so far posting a 27-23 win at Detroit, a 17-13 home victory against the Giants, and coming back for a 30-26 defeat over Atlanta on the road last week. That's still a 3-0 record, and with two of those coming on the road.
There's a buzz in Chicago heading into Colts at Bears betting as many fans think the offense will be better with Nick Foles in charge. Foles saved the Bears perfect season by going 16/29 with 3 TD in relief of Mitch Trubisky. Foles had an interception that was wrestled away from Allen Robinson in the end zone that coud've easily been another TD and another scoring pass dropped on 4th down. Foles potentially could've had 5 TD passes in about a quarter-and-a-half.
Things are going to be tougher for the Chicago offense this week against the Colts, especially because Indianapolis has a week to prepare for Foles at the helm. The Chicago defense could also be up against it trying to get pressure on Rivers. The Colts QB has been pressured just 17 times total in three games this year, after being hurried 14 times per game a year ago with the Chargers.
Colts at Bears Betting Free Pick
The X-factor in Sunday afternoon's game is the Bears defense, which really tightened the screws once Foles entered last Sunday, holding Atlanta scoreless over the last 25 minutes of the game. Foles' ability to (potentially) sustain drives in Nagy's offense could give the Chicago defense the rest they need to return to an elite unit. Chicago goes for legitimacy in week four.
Bears 27 – Colts 20
Free Pick: Bears +3