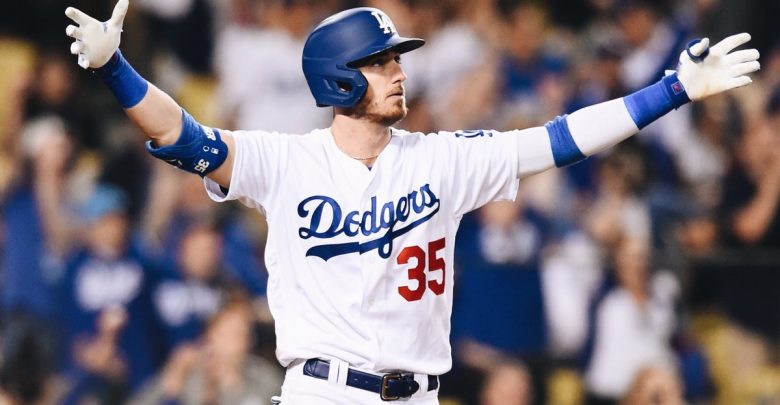 The San Diego Padres attempt to win three straight games against the best team in baseball in the first half of this season, the Los Angeles Dodgers, on Sunday. The two National League West rivals will complete a four-game series — and their first halves of the season — when they play at Dodger Stadium Sunday afternoon.
San Diego has won the last two games of the series, holding the potent Dodgers' lineup to just three combined runs. Despite the wins, the Padres still sit in fourth place in the NL West, 15 games behind the Dodgers. San Diego is, however, just 2.5 games out of the Wild Card race, with Washington and Milwaukee currently tied for the two spots. Meanwhile, Los Angeles is already the 15th team in Major League history to have 60 or more wins by the All-Star break, and it currently leads second-place Colorado and Arizona by 14.5 games in the NL West.
The moneyline for this contest has the San Diego Padres +145 and the Los Angeles Dodgers -155. The over/under for the game has been set at 8.5.
Signs of Life
The Padres had dropped five straight prior to their current two-game winning streak and would love to go into the All-Star break on a three-game streak. San Diego will send left-hander Joey Lucchesi to the mound to try to win three in a row. Lucchesi is 6-4 on the season with a 3.91 ERA, and he's won three of his last four decisions. He hasn't earned a decision in his last two starts, giving up four runs in five innings to the Pirates and two runs in 5 1/3 innings to the Cardinals.
There is a lot of power in the Padres' lineup, led by Hunter Renfroe and his team-best 27 home runs. Renfroe also has 49 RBI and 40 runs scored. Franmil Reyes is just behind Renfroe in home runs with 25, while Manny Machado has added 20. Eric Hosmer leads the team in batting average (.290) and RBI (62), but many believe the Padres' biggest All-Star snub (San Diego is only sending reliever Kirby Yates) is Fernando Tatis Jr., who is batting .324 with 12 home runs, 29 RBI and 44 runs.
Forgotten Starter
The Dodgers have three pitchers in their starting rotation — Clayton Kershaw, Walker Buehler, and Hyun-Jiu Ryu — who will be playing in Tuesday's All-Star Game, but another starter, Ross Stripling, hasn't been bad either. Stripling will start on Sunday, bringing a 3-2 record and a 3.45 ERA to the mound. This will be Stripling's ninth start and 23rd overall appearance on the season, as he's been pressed into the starting rotation with the Rich Hill's injury.
Los Angeles may have the top All-Star in Cody Bellinger, who has been putting together MVP-type numbers all season. Bellinger leads Los Angeles with a .341 batting average, 30 home runs, 71 RBI and 70 runs, ranking in the top two in the National League in each category. Max Muncy was recently named as an injury replacement for Tuesday's game, and he has the numbers to back up his inclusion among the All-Stars, batting .266 with 21 home runs, 59 RBI and 55 runs.
Dodgers Get Win
San Diego has shown a lot of potential in the first half of the season, and they'll be fun to watch in the second half as they battle for a Wild Card spot. But taking three from the Dodgers isn't going to be an easy task. Los Angeles is going to want to end its outstanding first half of the season on a winning note. I'm taking Los Angeles -155 to take the series finale.