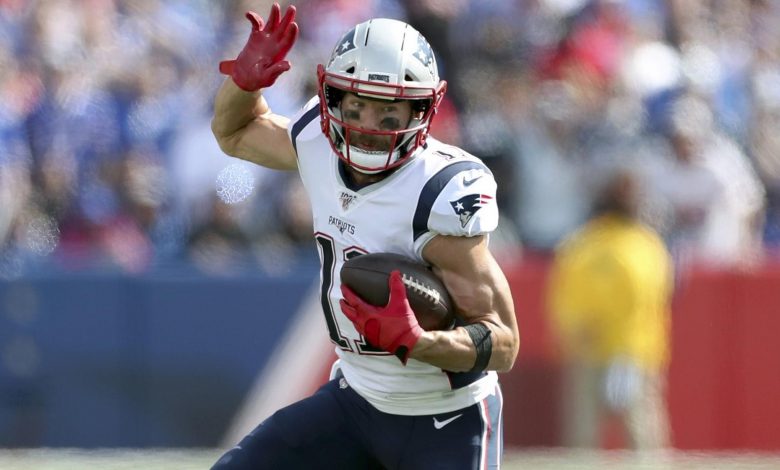 The New England Patriots have been nearly perfect this season, but they'll get another test on Thursday night when they host the New York Giants in the opening game of Week 6 of the NFL season. New England comes into the game with a 5-0 record and having allowed a total of 34 points on the season, while New York has a 2-3 record after five weeks, though it has won two of its last three outings.
New England has needed every one of its wins so far to stay on top of the AFC East, with the Buffalo Bills lurking just behind them at 4-1. New York is sitting in third place in the NFC East but is just a game behind the co-leaders, the Philadelphia Eagles and the Dallas Cowboys, each of whom have a 3-2 mark.
The moneyline for this game has the New York Giants +850 and the New England Patriots -1500. New England is a 17-point favorite at home, while the over/under for the game has been set at 42.
Last Man Standing
Rookie quarterback Daniel Jones has played well for the most part since taking over the starting job after Week 2. Jones has thrown for 760 yards and four touchdowns, but many of his targets are going to be sidelined for this one. Wide receiver Sterling Shepard and tight end Evan Engram are both out, as are the Giants' top two running backs, Saquon Barkley and Wayne Gallman. One player who is still around is wide receiver Golden Tate, playing in just his second game this season after sitting out a four-game suspension to start 2019. Tate had three receptions for 13 yards in last week's loss to Minnesota, but he'll need to play much better in this one.
Linebacker Markus Golden has been very good this season, recording 19 tackles, including a team-high 4.5 sacks. He'll need to lead the charge to try to get to Tom Brady and not allow the veteran quarterback pick apart the Giants' secondary. New York is tied for 29th in the league in turnover margin at minus-5, having forced just six turnovers. Unfortunately, New England is tied for the best turnover margin in the league at +12.
Staying Perfect
Despite all their postseason success in recent years, the Patriots haven't started 5-0 since 2015, when they won their first 10 regular-season games. This year's team is actually stronger on defense, where they rank No. 1 in the league in both yards allowed per game (239.0) and points allowed per game (6.8). New England has been especially strong against the passing game, which comes partially from the outstanding pass rush. Jamie Collins Sr. leads the team with 4.5 sacks, but Chase Winovich has four, Kyle Van Noy, Adam Butler and Michael Bennett each have 2.5, while Danny Shelton, John Simon, and Dont'a Hightower have recorded two apiece. That's not good news for the rookie Jones, who won't know where the pressure is coming from.
Offensively, the focus has to start on Brady, who at 42 continues to play outstanding football. Through five games, Brady has 1,409 yards and 10 touchdowns through the air, despite a number of different targets than he's used to. Julian Edelman leads the way with 29 catches for 336 yards and two scores, while Josh Gordon has 19 receptions for 280 yards and a touchdown. Sony Michel paces the running game with 262 yards, though he's averaging just 3.4 yards per carry and 52.4 yards per game, numbers the Patriots would like to see improve.
Patriots Roll Again
If there's one thing the Patriots are good at, it's putting away inferior teams and not letting off the gas. A rookie quarterback with few of his main weapons available is not a good scenario against anyone, much less the Patriots. Expect a lot of exotic blitzes to keep Jones confused, as New England rolls to a big win. I'm taking New England -17 to make the Thursday night game a laugher.