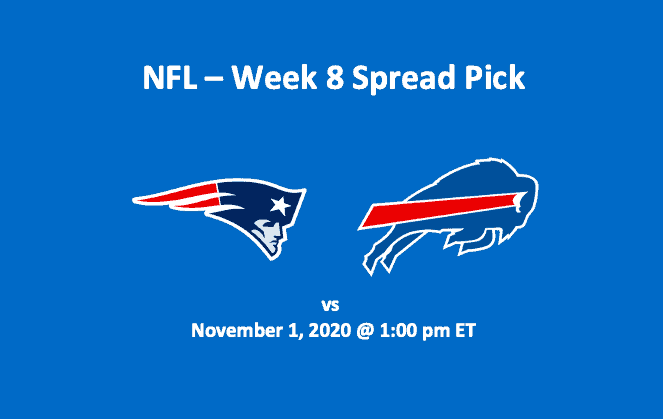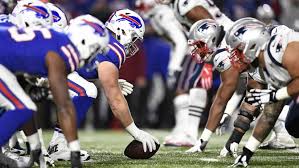 In our New England vs Buffalo pick the Bills are at -3.5 (-125) and the Pats at +4.0 (-102). Over the past 20 years, this matchup has been a no-brainer. The Patriots would normally be favored, and more times than not, they would defeat Buffalo. But this season is much different. New England is at  2-4. They have lost three straight games and four of their last five. Last week, New England was completely outplayed by the San Francisco 49ers, losing 33-6.
The Buffalo Bills, who are 5-2 and at the top of the AFC East, rebounded last week after losing two in a row in the previous two weeks. In that rebound contest, the Bills beat the New York Jets 18-10. Their two prior losses were to Kansas City and Tennessee. Over their past five games, Buffalo is 3-2. This game will be played Sunday, November 1, 2020 at Bills Stadium in Orchard Park, NY. Kickoff is scheduled for 1:00 pm.
New England vs Buffalo Pick – Offenses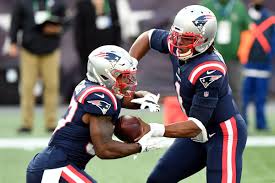 The Patriots are struggling on offense. They are averaging 19.2 PPG and just 210.2 passing YPG. Their ground game is solid, as the Pats are averaging 155 YPG in rushing. QB Cam Newton is the team's leading rusher with 244 yards and five scores. He's struggled when passing, throwing just two TD passes and seven picks. Newton has been sacked 10 times. With a diminished receiving group, the Patriots have relied on the rush. In recent weeks, with Sony Michel out, Damien Harris has stepped up.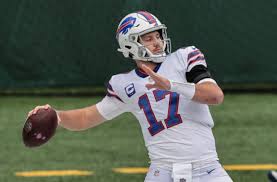 The Bills' rush attack is weak, averaging 97.0 YPG, but there passing game is solid, averaging 291.4 YPG. Buffalo is averaging 24.9 PPG. However, over their past three contests, the Bills are averaging just 14.0 PPG. They must pick up that production in this game. QB Josh Allen is having a good season. Allen has thrown 16 TD passes and four INTs. He's got a solid receiving group that includes wideouts Stefon Diggs (48 REC, 12.6 AVG, 3 TDs) and Cole Beasley (39 REC, 12.1 AVG, 2 TDs). Allen has also rushed for three scores, while running back Devin Singletary has accumulated 299 yards on 79 attempts. He's scored once.
Patriots vs Bills Spread Pick – Defenses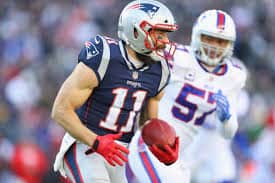 Our New England vs Buffalo pick notes that the Patriots possess one of the best secondaries to this game. However, last week, that secondary fell apart. They will have to play much better this week if this team is going to have a chance against a strong Buffalo pass attack. Plus, although the secondary has some of the top players in the league, they are allowing 245.0 YPG. New England is allowing opponents 23.8 PPG. If they do that against the Bills, they will lose. Corner Jonathan Jones and safety Devin McCourty are top defenders.
The Buffalo defense is giving up 25.4 PPG. Of course, that's after facing Tennessee and Kansas City; two teams that can rack up points. In terms of yards allowed, as well as points per game, the Bills offer similar stats to those of the Patriots. Overall, they're giving up 240.3 YPG in the air and 132.2 YPG on the ground. Safety Jordan Poyer leads the team with 58 tackles. He's accumulated two sacks, six TFL, one pick, and one FF. Corner Taron Johnson and safety Micah Hyde each have two interceptions.
New England vs Buffalo Pick – Final Word
Our New England vs Buffalo pick notes that the Patriots are suffering from major depth issues. Due to that fact, they are in an exceptionally vulnerable position due to having lost Tom Brady as well as some key parts of last year's defense and to injury. We like the 3.5-point spread in this one. Take the Buffalo Bills at -3.5 (-125).
We have another great pick for you! This time it's a college football matchup. See our Ohio State versus Penn State prediction. That game is scheduled for Saturday, October 31 at 7:30 pm ET.
New England Patriots vs Buffalo Bills Summary
Buffalo Bills at -9.0 (-115)