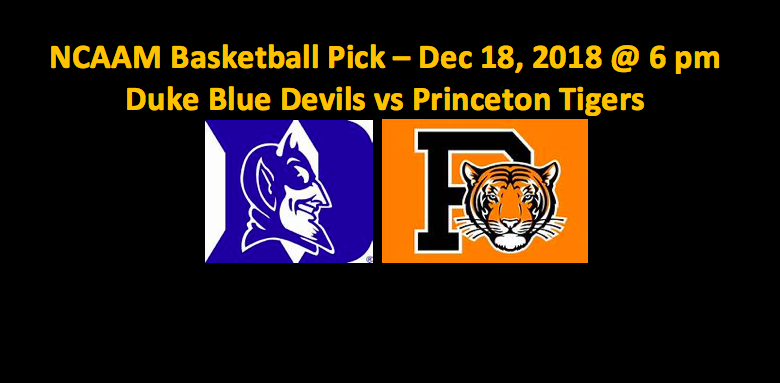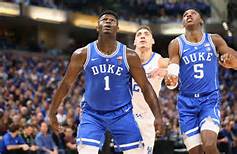 The Princeton Tigers (5-4 Overall, 2-2 Away) play the #2 Duke Blue Devils (9-1 Overall, 6-0 Home) tonight at 6 p.m. in Durham, NC. Our NCAAM Duke vs Princeton preview has the Blue Devils as 30-point favorites. The over/under sits at 162.5. Duke is second in the ACC, while Princeton sits in fifth-place in the Ivy League.
The Blue Devils got off to a roaring start as in their first game of the season, they met and defeated #2 Kentucky 118-84. It was four more wins, including a 78-72 victory over #8 Auburn, before Duke would record their first loss. That happened on Nov. 21 against Gonzaga, the day after they beat Auburn. The Blue Devils were on the road when the Zags nudged them 89-87. Since that loss, Duke has won four straight. Tonight is the first time this season that the Tigers will meet a nationally-ranked team. Princeton started the season 1-2 and then reeled off three wins in a row. They're 1-2 over their last three contests. They last played on Dec. 15 when Iona beat them 85-81.
Defensive Chops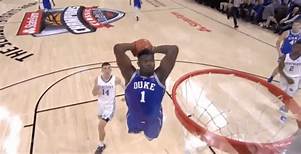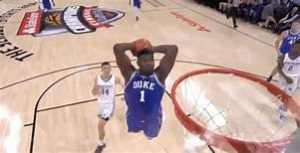 The Blue Devils are bigger and stronger. They should outperform the Tigers in every defensive aspect. Duke is averaging 11.1 SPG (+4.3 over Princeton), 7.5 BPG (+4.2 over Princeton), and 45.8 RPG (+12.1 over Princeton). Plus, they are giving up on average 65.7 PPG. The Tigers are allowing 70.0. Duke freshman forward Zion Williamson is a solid frontcourt player. He's both an able shot blocker and ball stealer, as well as a massive rebounder. Look for the 6'7" forward to dominate the paint.
Edge: Duke
Scoring Weapons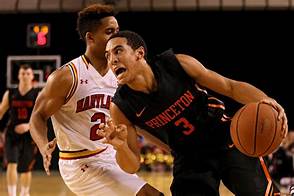 Williamson and R.J. Barrett, also a freshman forward, are lights out shooters. Barrett is good for 24.2 PPG and Williamson 20.4 PPG. Williamson is good on 66.1% of his shots from the field. Barrett is hitting at a rate of 47.9% on field goals and 37.3% on threes. He also averaging 4.2 APG. Can Reddish, yet another freshman forward, is averaging 14.5 PPG.
At the opposite end of the spectrum are the Tigers. Princeton's front court if nothing to write home about. But the Tigers are solid at the guard spots. Senior Devin Cannady is an avid shooting guard, hitting 50.5% of his shots and averaging 21.3 PPG. He's hitting 50% of his threes and 95.7% of his free throws. Freshman point guard Jaelin Llewellyn is good on 54.8% of his field goal attempts. He hitting 45.5% of his shots from beyond the arc. Llewellyn is putting in 19.5% of his shots. Another freshman guard, Myles Stephens, has proven to be an adroit scorer. He's good for 13.3 PPG. Stephens leads the team in rebounding with 5.3 per game.
This is backcourt versus frontcourt. We like the guys on the boards. Being dependent on outside shooters offers some major risks to any team. Go could for part of a half, and you can lose control of the game. Plus, we like Duke due to the fact that Princeton has no one to handle the Blue Devils playing in the paint.
Edge: Duke
Stats Facts
Duke is averaging 92.9 PPG. The Tigers are good for 72.8. The Devil offense is +20.1 over the Tiger offense. On scoring defense, Princeton is allowing 70.2 PPG, which makes their PF/PA +2.6. Duke's PF/PA stands at +27.2, as they are giving up just 65.7 PPG. Duke is hitting 50.0% of their field goals, which 7.2 percentage points better than the Tigers. But there are two stats where Princeton outpaces Duke. It's in free throw percentage, as the Tigers are hitting 75.6% and the Devils 65.0%. Also, when it comes to threes, Princeton is a bit better, 34.3%-to-33.2%.
Edge: Duke
NCAAM Duke vs Princeton Preview
Duke last played Dec. 8 when they beat Yale 91-58. Princeton was last in competition three nights ago. That's when Iona beat them 85-81. Our NCAAM Duke vs Princeton preview sees the Blue Devils as coming into the game rested and ready to play. We expect the Tigers to be a bit tired and dominated by the Duke frontcourt. This Duke vs Princeton preview likes the Blue Devils at -30. Also, we're going with the under at 162.5
Summary NCAAM Duke vs Princeton Preview and Picks: Duke at -30 and under 162.5