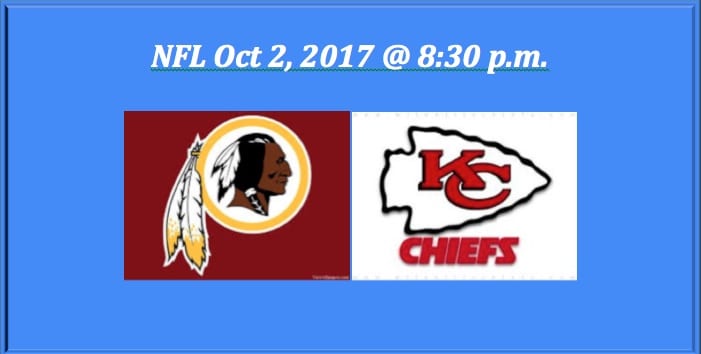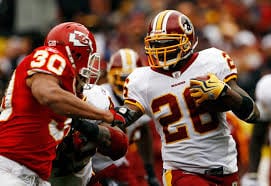 The Washington Redskins (2-1) are at the Kansas City Chiefs (3-0) tonight for a Monday Night Football game that could be one of the better ones of the season. The Skins lost their first game of 2017, as the Eagles took them down 30-17. Since then, Washington has beaten two of the best West Coast teams, the Los Angeles Rams 37-20 and the Oakland Raiders 27-10. Now they go out West again, but not to the coast, to meet what may be the best team in either of the West Divisions of the NFL, Kansas City. The Chiefs have beaten New England 42-27, Philadelphia 27-20, and the LA Chargers 24-10. That's mighty impressive. Our 2017 NFL Redskins play Chiefs free pick offers KC at -7.0 and the over/under at 48.0.
Washington Pluses and Minuses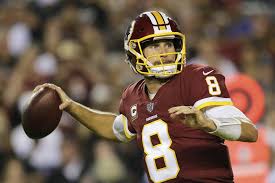 Overall, QB Kirk Cousins (68.0 COMP%, 5 TDs, 1 INT, 7 SCKs) has played well. In his last two games, he's shown marked improvement. In his last start, which was against Oakland, Cousins was good on 83.3 percent of his passes, tossing three TDs and no picks. There's some concern regarding the passing game in that one of Cousins' favorite targets, WR Jamison Crowder (13 REC, 113 YDs, 8.7 YPC, 0 TDs), is suffering with a hamstring problem and is questionable. One guy who is healthy is RB Chris Thompson. Thompson is the team's leading ground gainer, averaging 8.5 YPA and scoring twice on 14 carries, and their top receiver, grabbing 13 passes while averaging 17.8 YPC and scoring twice. WR Terrelle Pryor Sr. is also an important weapon. There are two concerns on offense. The first is the O-line, which is good but at times, inconsistent, and the second is overall depth. One other thing, the Skins are averaging 23.7 PPG on offense. That may not be enough against KC.
The Washington D is allowing 20.0 PPG and giving up on average under 63 YPG on the ground. That's important considering that the Chiefs have a massive rushing talent in Kareem Hunt who is averaging about 133 yards per game. We think that the Redskins will have a hard time stopping Hunt. They just don't seem to have the tackling power. If they are going to prohibit him from running, then LB Zach Brown, who leads the team with 33 tackles and three TFL, will need to be the primary agent involved. The Skins have some decent pass defenders.
Redskins Summary
QB Cousins playing well
O-line inconsistent
LB Brown needs a standout performance
Kansas City Pluses and Minuses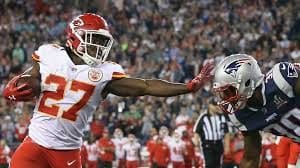 QB Alex Smith (77.4 COMP%, 7 TDs, 0 INTs, 12 SCKs) has a few things going for him, including an amazing completion percentage and the ability to stay out of trouble. Despite being sacked a dozen times, the guy has not yet tossed a pick. The O-line could protect him a bit better, but in this game, they're not playing a top pass rush team. Smith has two standout, young players to pass to with the first being second-year wideout Tyreek Hill (16 REC, 15.8 YPC, 2 TDs). Hill is athletic and fast. The second top young guy Smith has targeted is running back Hunt (47 ATT, 8.5 YPA, 4 TDs). Hunt has 401 rushing yards and 137 reception yards in three games. As a pass catcher, he has nine receptions and two TDs and is averaging 15.2 YPC.
While the Chiefs are scoring about 30 PPG, they are allowing opponents approximately 23. The defense has four picks, 11 sacks and five forced fumbles. They have also defended 19 passes and notched 13 TFL. This D unit offers standout play by corner Terrance Mitchell (18 TCKLs, 2 INTs, 6 PD) and LB Justin Houston (16 TCKLs, 4 SCKs, 1 TFL, 3 PD). LB Derrick Johnson, with four TFL, is formidable against the run.
Chiefs Summary
QB Smith having a great season
RB/WR Hunt is unstoppable
KC defense has some great weapons
Top Three Factors
RB Hunt and QB Smith
Washington O-line
Skins stopping Hunt
2017 NFL Redskins Play Chiefs Free Pick
This looks like another win for the Chiefs. They outmatch the Redskins in just about every area and especially on defense. Our 2017 NFL Redskins play Chiefs free pick is Kansas City at -7.0 and over 48.0 points.
2017 NFL Redskins Play Chiefs Free Pick: Chiefs at -7.0 and over 48