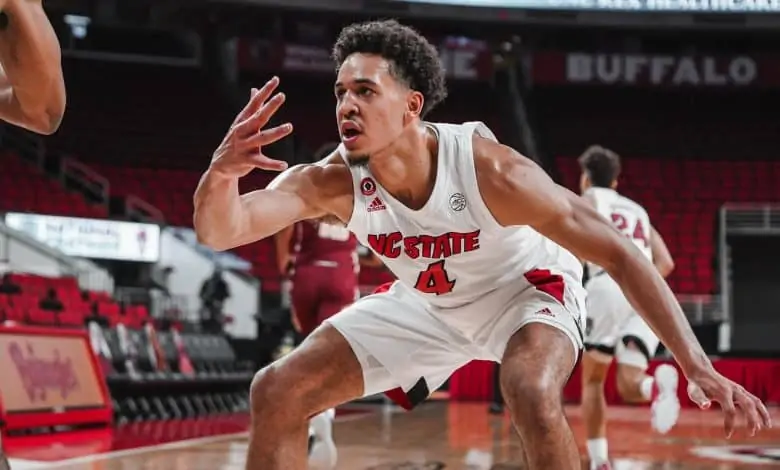 Away games haven't been kind for the Orange heading into the NCAAB February 9th Syracuse at NC State pick. Jim Boeheim's squad 10-6 on the year, but that includes a 1-5 record going away. Over the last three away games the Orange have lost by 20 at Pittsburgh, 23 at Virginia, and 17 at Clemson on Saturday.
Is being at home enough to give the Wolfpack an edge here? NC State is back home for the first time in two weeks, going 1-2 on a recent road trip including a 76-73 loss to Syracuse on January 31st as +6.5 underdogs. That loss broke a 3-game win streak in the series for the Wolfpack.
Orange Try to Find Their Shot
Syracuse has played just one game since their 3-point win over NC State on January 31st, but it wasn't pretty in a 61-78 loss at Clemson as just +3 point underdogs. The Tigers have the 2nd best defense in the ACC, but Syracuse still has some questions after shooting 18-60 from the field and just 5-20 from three point range.
Struggling to shoot on the road is nothing new for the Orange coming into the February 9th Syracuse at NC State pick, especially from the perimeter. Syracuse hit just 5-24 three pointers vs. Virginia and were 3-23 from beyond the arc vs. Pittsburgh. NC State ranks 9th in the conference in defending the three however, and Syracuse hit a decent 8-21 in the first meeting.
Aside from the outside game, Syracuse should have a marked advantage on the blocks as forwards Quincy Guerrier and Alan Griffin combine for over 30 ppg. Buddy Boeheim played all 40 minutes in the first game against NC State, finishing with 17 points and hitting 4 of 8 from three. He's scored in single digits in three of the last four though.
NC State in a Tough Spot
Syracuse needs wins right now with their tournament hopes on the line even with a 10-6 record. 1-5 on the road looks horrible on the Orange resume, but the Wolfpack are no tough out as they are 6-2 on their own court this season.
NC State going 4-6 over their last 10 definitely looks bad, but that also includes an OT loss to Clemson, falling by 3 to Syracuse, and 5 and 7 point defeats to Miami and #9 Virginia. NC State beat Boston College by 16 points on Saturday, but BC hadn't played in nearly 3 weeks due to COVID concerns.
The Wolfpack did have the best player on the court in the first meeting between these teams, with Jericole Hellems pumping in 24 points and grabbing 9 boards. Hellems followed that up with 23 points vs. UVA's #1 ranked ACC defense so he is on a roll right now. 6'11" Manny Bates is also a force down low for NC State, and Syracuse had no answer as he had 17 points and 14 boards in the January 31st game.
Free February 9th Syracuse at NC State Pick
NC State has three wins, an OT loss, and a 3-point loss in the last five games in this head to head series meaning they obviously match up well vs. the Syracuse zone defense. NC State doesn't have the defense that Clemson, Virginia, or even Pittsburgh has, but it's hard to envision Syracuse randomly finding their three point shot on the road after it's been so bad the last three.
NC State 76 – Syracuse 70
Free Pick: NC State -1.5