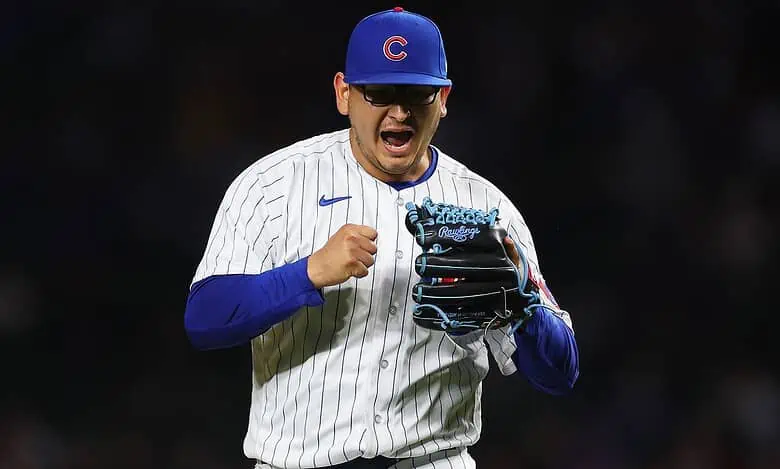 Two playoff-contending teams are set to begin a series on Friday night in Toronto as the Blue Jays are set to host the Chicago Cubs. Both teams are currently in the Wild Card race in their respective leagues, and this will be an important series.
The Cubs come into this series having just dropped two of three games in New York against the Mets, but they had been red-hot before that. Chicago recently won 13 of 16 games to get themselves back into a playoff position in the National League.
Toronto comes into this series with an overall record of 65-52, but they have been a hard team to figure out. The Blue Jays have the talent to be one of the best teams in baseball, but they continue to go through some bad stretches of baseball.
It is the Blue Jays that are the moneyline betting favorites at -160 over the Cubs in the series opener.
Cubs Finally Got a Break
The Cubs were off on Thursday, and that was their first off day after playing 16 straight days of baseball. Chicago will send Javier Assad to the mound on Friday night, but this will likely turn into a bullpen game of sorts, and that group is rested.
Assad is just 1-2 with a 3.35 ERA this season, but the Cubs believe that he has the talent to get some outs in the starting rotation. If the Cubs are able to hold the Blue Jays to four runs or less, then this offense should do the rest.
Cody Bellinger has been on an absolute tear since the beginning of July, and he is now hitting .327 to go along with 17 home runs. The Cubs have also been getting great play from Dansby Swanson, and the lineup is extremely deep.
Berrios Going For Blue Jays
Toronto will turn to Jose Berrios on Friday night, and he has gone 9-7 with a 3.38 ERA on the year. Berrios has established himself as a top pitcher in the American League, but he has also been known to have his struggles.
Toronto just split a four-game series with the Cleveland Guardians, and the offense didn't do much damage in that series. The Blue Jays scored a total of seven runs in those four games, and this offense has to bounce back.
Vladimir Guerrero Jr. is leading the team with 18 home runs and 69 RBIs, but he hasn't been as dominant as expected this season. Toronto has the ability to score runs in a hurry, but they haven't been doing much damage of late.
Cubs Complete Upset
Baseball is an unpredictable game, and there is always a chance to bet on the underdog to score a nice little payout. That should be your thinking in this game, as the Cubs are going to get a solid start from Javier Assad.
This Toronto Blue Jays team has been playing well of late, but they are also a team that has been wildly inconsistent all season long. Toronto wants to try and win games on offense, but it will be the Cubs that do the most damage on Friday night.
Bet the Chicago Cubs at +135 as they head to Toronto and beat the Blue Jays in the series opener of this very important series.