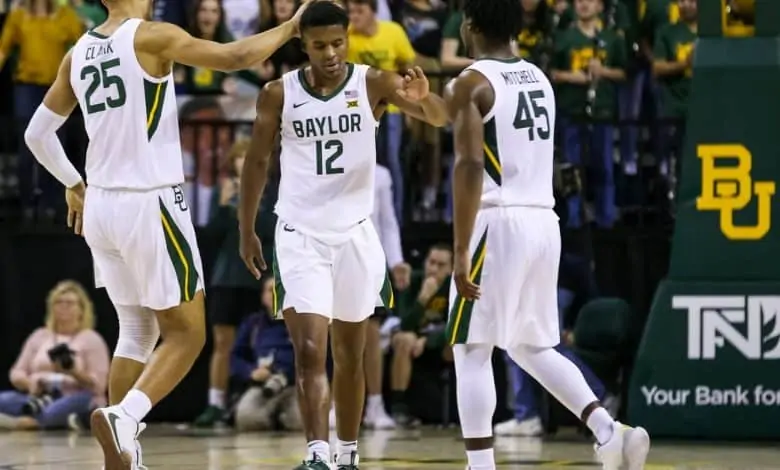 All games are ultimately important in the big picture in regards to the NCAA tournament resume. That being said, there's not a whole else lot on the line in the March 7th Texas Tech at Baylor matchup. The #3 Bears have clinched the #1 seed in the conference tournament and know what they do over the course of the next week in Kansas City will determine if they get a #1 seed for the Big Dance.
The Red Raiders are in a very similar situation, already clearing the 6 seed for the conference tourney meaning they get the extra day of rest. Both teams are on winning streaks, and you always want to have momentum going into tournament play. Baylor is a -8 favorite at home.
Texas Tech Finding Depth
The Red Raiders are a good squad, up to #18 in the country and riding a three game win streak. Two of the wins over that span came as 12+ point favorites against a couple of the worst teams in the Big 12, but victories are momentum builders no matter how you get them.
TTU is getting everybody involved at the right time, with five players scoring at least 11+ in the 81-54 win over Iowa State as -17.5 favorites. The Cyclones have the worst defense in the Big 12 though, and things get a little tougher visiting Baylor's 3rd ranked unit. Texas Tech is also a respectable 5-3 on the road this year, but the Bears are a force in Waco, going 10-0.
One thing the Red Raiders can hang their hat on heading into the March 7th Texas Tech at Baylor pick is that they did play BU relatively close earlier this season. The Bears still scored a 68-60 win in Lubbock as -4 point road favorites, but that was the first time Baylor hadn't won by at least 11 all season. Moral victory?
Baylor Ready For Bigger Things
Chris Beard's team probably won't catch the Red Raiders in 'look ahead to the tournament' mode as they'll want to finish off an 11-0 record at the Ferrell Center. Baylor also seems to have shaken off their expected rust from a three week layoff, notching two straight wins after the loss to Kansas.
Are the Bears fully out of the woods yet though? Baylor was off from February 2nd to February 23rd and struggled with Iowa State 77-72 in their first game back and then suffered their first and only loss 58-71 at Kansas shortly after that.
In the last two games, the Bears have looked better getting a 94-89 win in Morgantown vs. #6 West Virginia and beating #18 Oklahoma State 81-70 last time out. Jared Butler has bounced back after 5 points vs. Kansas to log 22+ the last two games. Matthew Mayer has also added 18+ off the bench the last two for a very deep Baylor squad.
Free March 7th Texas Tech at Baylor Pick
The Bears are starting to rediscover their groove the last couple games, It's hard having to work yourself into midseason form twice in one season, but it may turn out that the long layoff may be a huge asset for Baylor. They're energized, and that's scary for this team. Baylor big.
Baylor 79 – Texas Tech 68
Free Pick: Baylor -8