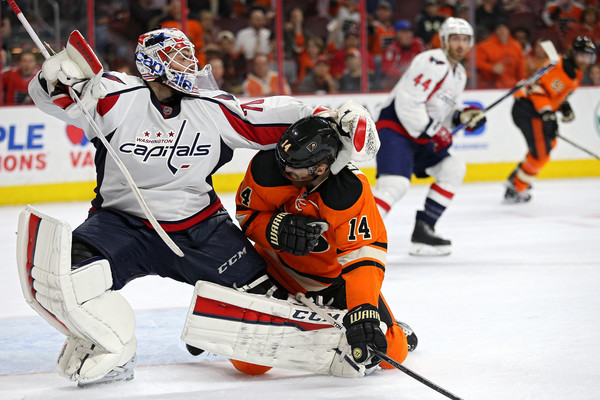 Two streaking teams meet up in the March 14th NHL free pick when the Capitals travel to the Wells Fargo Center to take on the Flyers. As improbable as it looked at the end of the 2018 calendar year, Philadelphia has scratched and clawed their way back into postseason contention, just 5 points off the wild card pace. Philly will have to continue that string of recent strong play when they host a Washington squad that is 8-2 over their last 10.
Capitals Hard to Bet Against Right Now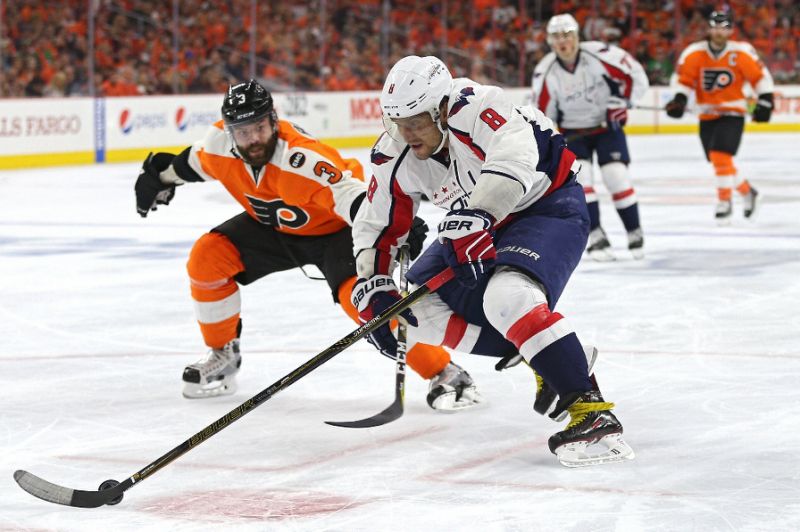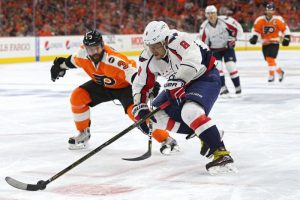 Washington did fall 3-2 in Pittsburgh on Tuesday, but it's a defeat that had the writing on the wall as the Penguins are scratching and clawing to get padding in the wild card race. The Capitals don't get any reprieve in the March 14th NHL free pick however as another Pennsylvania team is in a must-win situation at home in the Flyers. That being said, the Capitals had been one of the hottest teams in the league prior to the Penguins loss, rattling off 7 wins in a row and 9 of 10 overall. Do the Caps put the game behind them and get back to their winning ways Thursday?
It's not like Washington is playing this matchup without incentive. The Caps are 1st in the Metropolitan but have just a 2 point lead over the Islanders. Washington could be somewhat vulnerable as -130 favorites in this matchup because their talented offense has been somewhat mediocre recently. In fact Alex Ovechkin and company have managed more than 3 goals just three times in the last 10 matchups. Their success is a great homage to Braden Holtby in net. The Saskatchewan native has gone 5-1 in his last six starts but did allow 4 goals on 29 shots to Pittsburgh on Tuesday.
What Can Philadelphia Expect From Hart In Net Thursday?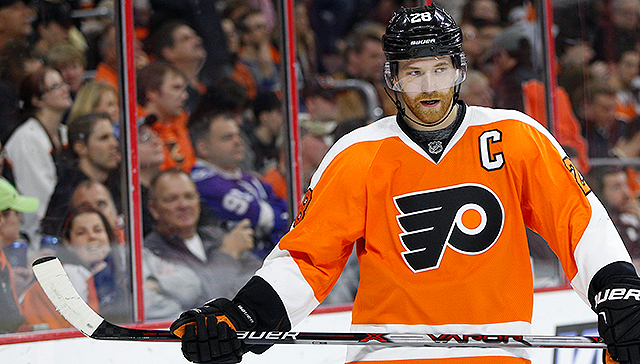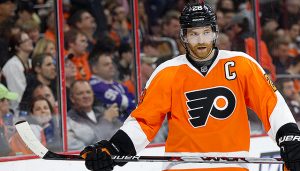 The Flyers love upping the degree of difficulty on themselves. Not only did poor play early in the season give Philadelphia a hill to climb to get back in the playoff talks, they send a rusty goaltender between the pipes vs. the defending Stanley Cup champions. Carter Hart has looked solid with a 13-8-1 record in his debut season, but he hasn't started in three weeks while dealing with an ankle injury. Hart also wasn't very good before he went to the injury list, allowing 3 goals on 9 shots in back-to-back games vs. the Canadiens and Lightning.
Starting G Brian Elliott isn't the only one on the pine for the March 14th NHL free pick. RW Jakub Voracek is suspended for one more game after his 5-minute major hit on Johnny Boychuk. Claude Giroux should be able to stay hot however (12 points last 8 games) and can get a boost from Nolan Patrick (points in 5 of 7) or Sean Couterier (11 points in 10 games). It's all hands on deck as Philadelphia fights for their playoff lives.
March 14th NHL Free PIck Betting
Washington just came to the Wells Fargo Center 8 days ago and scored a 5-3 win as a very similar -131 favorite. The Flyers offense has been doing some great things, but they're going to be fighting uphill all game with the rusty rookie Hart in net. Ultimately the value is on Washington.
NHL Free Pick: Washington Capitals -130