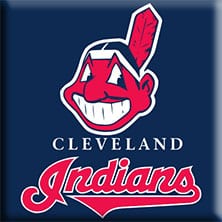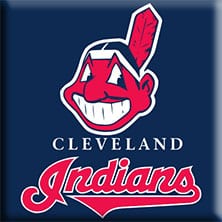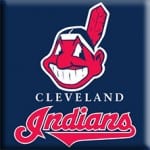 Overview
The LA Angles look to avoid the sweep today in Cleveland when they take on the Indians in the final game of their three game series. The Indians won the first couple games of this series in fairly easy fashion outscoring the Angles 11-4.
Head to Head Trends
Angels are 6-2 in Weavers last 8 road starts vs. Indians.
Angels are 2-5 in the last 7 meetings in Cleveland.
Cleveland Indians (-135)
The Cleveland Indians are 3rd in the American League Central 17.5 games out of 1st place and they are also 5 games out of the final wild card spot with a lot of teams ahead of them so it's highly unlikely they make the post season. The Indians have however been playing much better of late winning 7 of their last 9 games including their last 4 in a row so there might be a little bit of hope.
On the hill for the Indians today is Josh Tomlin who is 2-1 with a 3.26 ERA in 3 starts this season. Tomlin is a total gas can he's already given up 6 homeruns this season and he's only had 3 starts so 2 homeruns per game isn't exactly a good average.
Cleveland Indians Trends
Indians are 4-0 in their last 4 overall.
Indians are 0-6 in Tomlins last 6 home starts vs. a team with a winning record.
LA Angels (+125)
The LA Angels are 3rd in the American League West 6.5 games back of the 1st place Houston Astros but they are just 2.5 games out of a wild card spot so if they can manage to turn things around again they should have a decent shot. Back in mid July the Angels were probably the hottest team in baseball especially their offense who were just scoring a crap load of runs but they have cooled off big time losing 24 of their last 35 games and their offense that was so hot at one time have scored 3 or less runs in 23 of those 35 games.
Starting for the Angels today is Jared Weaver who is 6-9 with a 4.59 ERA on the season. Weaver hasn't been all that impressive this season it's actually going to be the worst season of his career unless he finishes super strong which I don't think is going to happen.
LA Angels Trends
Angels are 5-17 in their last 22 road games.
Angels are 1-4 in Weavers last 5 road starts.
Conclusion
I'm going to go with the LA Angels over the Indians in this one today. There is really no reason to pick the Angels here they're playing horrible right now while the Indians are heating up but I just have a gut feeling that the Angels not only win but win big today.
Free Pick: LA Angels +125