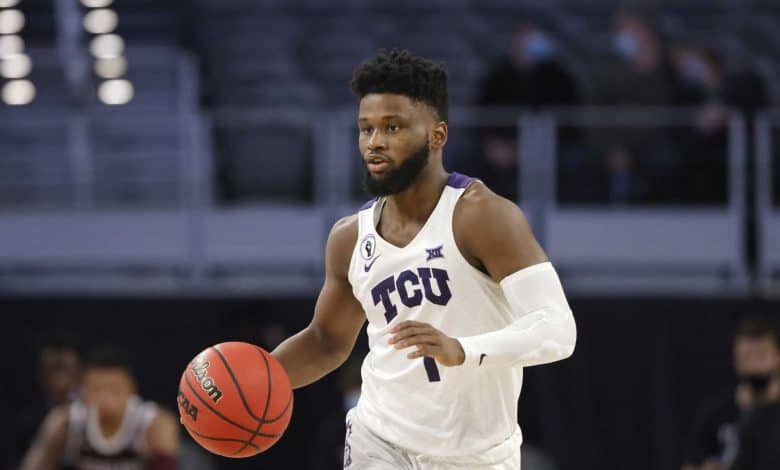 OU will need another bounce back in the January 15th Oklahoma at TCU betting matchup after looking very bad in a 66-52 loss at Texas on Tuesday night as +7 point underdogs. The Sooners have done a good job of avoiding losing streaks, rebounding with a win after all three of their losses this season.
TCU's lone loss in their last 9 games came against #1 Baylor 76-64 on January 8th as +10 point home underdogs. The Horned Frogs were able to pick up a 60-7 win on the road at Kansas State on Wednesday and are now back in Ft. Worth where they are 6-1 on the season. Oklahoma is a -1.5 favorite in Saturday afternoon's meeting.
What Happened to Oklahoma Last Game?
The Sooners are hoping that Tuesday's poor showing in Austin was a once off, with the team shooting just 1-13 from three point range. Leading scorer Tanner Groves was just 1-1 from the floor as OU dropped to 2-2 in Big 12 play.
Tuesday's performance was a complete 180 from Oklahoma's 79-66 win over #12 Iowa State last Saturday.Groves had 16 points on 7-13 shooting in that game, Umoja Gibson had 20 points, and Freshman Bijan Cortes provided a spark off the bench as the Sooners overcame an 11-point 2nd half deficit.
Now the big question is what Sooners team shows up in the January 15th Oklahoma at TCU betting matchup? Oklahoma and TCU are very evenly matched, ranking 4th and 5th in the Big 12 in scoring offense and 7th and 8th in the conference in scoring defense. OU is 35th in KenPom rankings, TCU 61st.
TCU With a Great Opportunity
The Horned Frogs are 1-1 in the Big 12, suffering the loss to Baylor but also picking up a 68-64 win over Texas A&M at neutral site Houston. Mike Miles had 19 points to lead the win over Kansas State on Wednesday and he had put up 20+ in three of the previous four. Miles leads TCU in scoring with 17.8 ppg but Emanuel Miller (10.5) is the only other Horned Frogs player averaging in double figures.
The 6'10" Groves and his 6'9″ brother Jacob Groves off the bench present a pretty big force in the interior for Oklahoma. TCU can counter with 6'11", 268 pound center Eddie Lampkin. Miles has the big game potential for TCU but it's Charles O'Bannon, Jr. who could be the X-factor in this contest. O'Bannon has scored at least a dozen points in four of his last five games.
Free January 15th Oklahoma at TCU Betting Pick
Oklahoma has a very different look this year with Porter Moser coming to the club from Loyola-Illinois but he's got a big act to follow in this matchup as Lon Kruger had led the Sooners to 8 straight wins over TCU. That includes a 4-point win last December in Ft. Worth before turning around and handing out an 82-46 demolishing in Norman.
That recent dominance over the Horned Frogs as well as the fact that Moser has been able to guide the team to a win after each of their three losses this season makes OU look like the play. 60% of public betting actually likes TCU mostly because the Sooners looked so bad in Texas, but the Sooners should be able to get this one.
Oklahoma 71 – TCU 65
Free Pick: Oklahoma -1.5