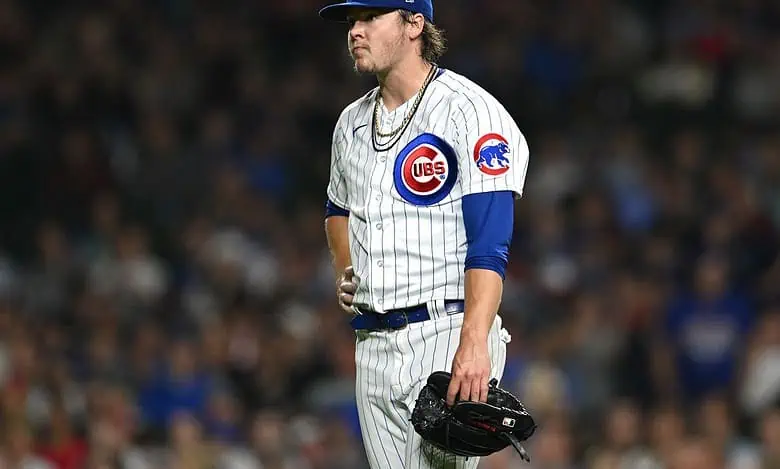 We have reached the final week of the 2023 MLB season, and there is still plenty to play for when it comes to the playoff races. The Chicago Cubs are set to travel to Atlanta to face the Braves, and this is going to be a very important series.
The Cubs come into this series having won three straight games, and they have improved their record to 82-74 on the year. Chicago is coming into this game holding onto a Wild Card spot, and their magic number to clinch is just six.
Atlanta has already wrapped up the NL East Division title, and they have won 100 games for the second year in a row. The Braves have won three of their last four games, and they have just continued to win games at a great clip.
The Braves are the moneyline betting favorites in this game, with the odds on Tuesday night set at -145.
Cubs Have to Slug
The Cubs are going to have to come up with some huge hits in order to win this game, and that's where Cody Bellinger has to step up. Bellinger has belted 26 home runs and driven in 95 runs this season, but he has been slumping a bit of late.
This Cubs team did beat the Braves in a series earlier this year, and it was the offense that allowed that to happen. Chicago isn't going to outslug the Braves all series long, but they have to find a way to be clutch.
Justin Steele will be on the mound in this game, and he has gone 16-5 with a 3.00 ERA this season. Steele has been struggling a bit of late, but he is still one of the best pitchers in baseball.
Pitching a Problem For Braves
The Atlanta Braves are dealing with a ton of injuries in the starting rotation, and that leaves them in tough shape for this series. Atlanta will be going with Bryce Elder on Tuesday night, and he has gone 12-4 with a 3.63 ERA on the year.
This Braves team does have a team ERA of 4.08 so far this season, and there are some weak spots in the bullpen. The offense has been able to bail out the pitching staff all season long, but that's going to be hard against Steele.
Matt Olson leads the Braves with 53 home runs and 133 RBIs this season. Ronald Acuna Jr. sets the tone at the top of the lineup as he is hitting .336, and might be the National League MVP this season.
Cubs Pick Up Huge Win
The Cubs will have their ace on the mound in this game, and Justin Steele should be good enough to give the Cubs a big boost in this game. Chicago is catching a break in missing some of the best Braves starters in this series, and that is going to matter.
There is no denying that the Braves have the best offense in the National League, but it's going to take more than just offense to win this one. Look for the Cubs to come up with some clutch hits on Tuesday night, as they are a desperate team.
Bet on the Chicago Cubs at +155 on the moneyline, as they are going to find a way to pick up a huge win in the series opener.