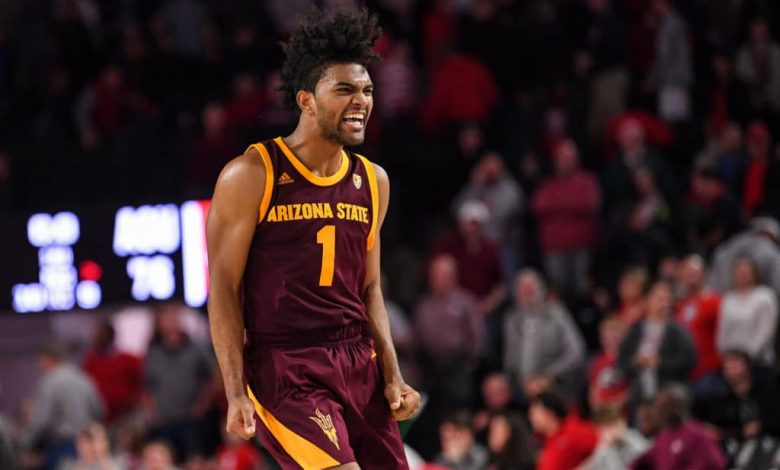 Two teams off to solid starts on the season get together in the NCAAB December 14th Georgia at Arizona State free pick. Neither team received a vote for either the coaches or AP top 25 last week, but the both squads having only two losses in mid-December is a great beginning. ASU is at home which gives them the -4.5 edge. The Bulldogs have one of the most prolific scorers in the SEC though and a great rebounding team. Who gets the edge here?
Bulldogs Have Too Much Offense for ASU?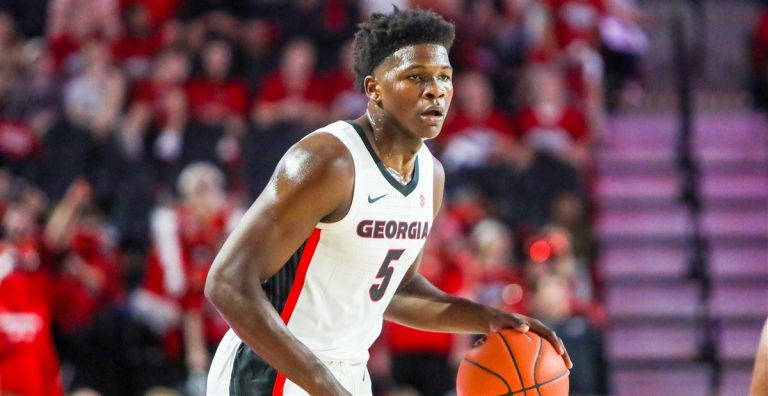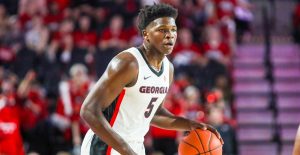 Georgia is definitely one of the more electric teams in the country to watch on offense. UGA has put up 90+ points 8 times In Tom Crean's first 40 games in Athens. That includes 4 times in 8 games so far this season. Georgia has been held under 80 points just once this season.
The biggest spark plug to try and keep that impressive offensive showing going in the NCAAB December 14th Georgia at Arizona State free pick is Anthony Edwards. The freshman is averaging 20.6 ppg on the year but has scored 37 and 24 points the last two games. Georgia is a very young team as Edwards' freshman class is top 10 nationally. The Bulldogs also feature Sr. Donnell Gresham, Sr. Tyree Crump, and Jr. Rayshaun Hammonds in the starting lineup to provide stability and leadership.
For the most part, Georgia's strong start has been expected. The quality of their opponents is the major reason a 6-2 start isn't getting more national attention. 5 of the Bulldogs' 6 wins have come as -16 point favorites or more. That includes sneaking out an 80-77 win over Chaminade as -26.5 favorites. Georgia's most impressive win is an 82-78 win over Georgia Tech – but as 6 point home favorites. The Bulldogs also lost by 19 to Dayton (UGA +3) and by 8 to Michigan State (UGA +14) in Hawaii.
ASU Coming Into a Groove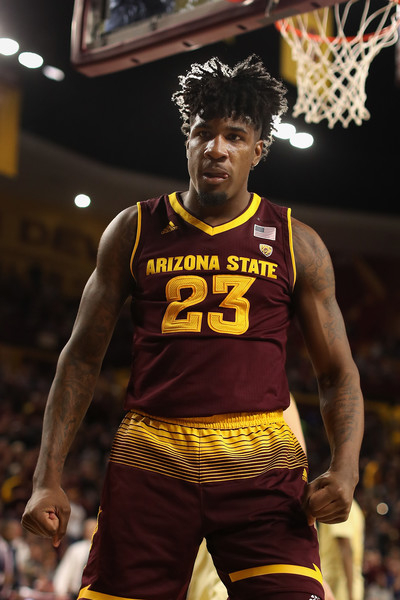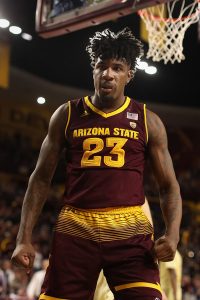 Georgia is the top rebounding team in the SEC and had 22 rebounds just on the offensive end last game. For that reason it's good for Arizona State that Romello White is coming into his own with three straight double-doubles and a 13+ rebound average over that span. White is shooting an astonishing 70.2% from the field on the season while averaging 12/10 on the year.
The duo of White and Remy Martin give the Sun Devils the offensive capabilities to hang with the high powered Georgia offense on Saturday. Martin had 21 points last but also dropped 33 at the end of November vs. Princeton. Arizona State's losses this season have come by 3 points against #9 Virginia and by 4 points in the season opener to top 25 Colorado. Two of their wins have also come as -3.5 favorites or slimmer meaning the SOS is definitely on ASU's side here.
How will Georgia's young players respond to Arizona State's defense that is forcing 17 TO/game which is 14th best in the country. Throw in the fact that the game is on the road Desert Financial Arena where the Sun Devils are undefeated this season and it could be hard for the Bulldogs offense to get rolling.
NCAAB December 14th Georgia at Arizona State Free Pick
Georgia has hung close with Michigan State this season, but that was also on a neutral court in Maui. Arizona State plays a relenting defense under coach Bobby Hurley and has the horses to stick with the Bulldogs on offense. Ultimately, ASU can get a 7+ point win in this one because of their turnover edge and because they are at home.
Pick: Arizona State -4.5