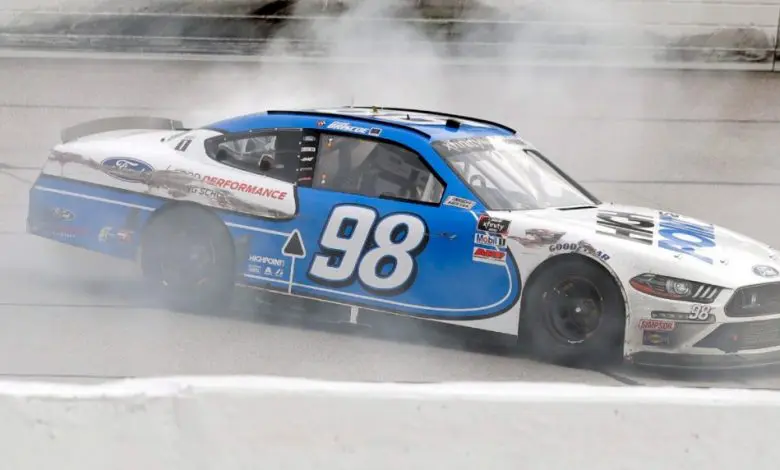 With the Gander RV Truck series race from Pocono rescheduled to Sunday, we now have a triple-header to look forward to from Long Pond, PA. The middle feature of this action packed day is Pocono Green 225 betting which sees Chase Briscoe as the +220 favorite.
This is the 12th race of the Xfinity Cup Series season and it's also the finale of the Dash 4 Cash where the top finisher from a group of 4 receive a $100,000 bonus. That gives extra value and incentive to Austin Cindric (+475), Ross Chastain (+800), Justin Haley (+2500), and Alex Labbe (+3800 field), the four drivers eligible on Sunday.
Justin Allgaier +550
Justin Allgaier is the most experienced driver at Long Pond heading into Pocono 225 betting. Allgaier has started all four of the Xfinity series races at Pocono and leads current full-time NXS drivers with laps led at the track with 40. Allgaier led 27 laps in the 2019 race and finished 11th despite a late spin-out. Allgaier will be starting in the 2nd row today and has a great chance to stay up there.
Pick: Driver head to head Allgaier -130 over Harrison Burton
Noah Gragson +450
Noah Gragson is a very chalk pick in Pocono 225 betting (2nd highest favorite behind Briscoe) but it's hard not to like the points leader in this one. Gragson has two wins and 7 top five finishes on the season and he's starting on the pole where close to 20% of winners at Pocono have won in the Cup series. Gragson finished 6th here in last year's race.
Pick: Driver head to head Gragson +135 over Briscoe
Daniel Hemric +1100
There's value on Daniel Hemric in Pocono Green 225 betting as he has posted a top 10 finish in both of his starts at Pocono, including 3rd in 2018. . Hemric will be starting 8th on Sunday so that trend looks to continue. In a combined 10 starts including the Cup and Truck series Hemric has posted four top 10s. Hemric has just two top 5s this season, but he likes the Tricky Triangle, posting a 101.6 rating which is 4th best of all Xfinity drivers.
Pick: Driver head to head Hemric -125 over Brandon Jones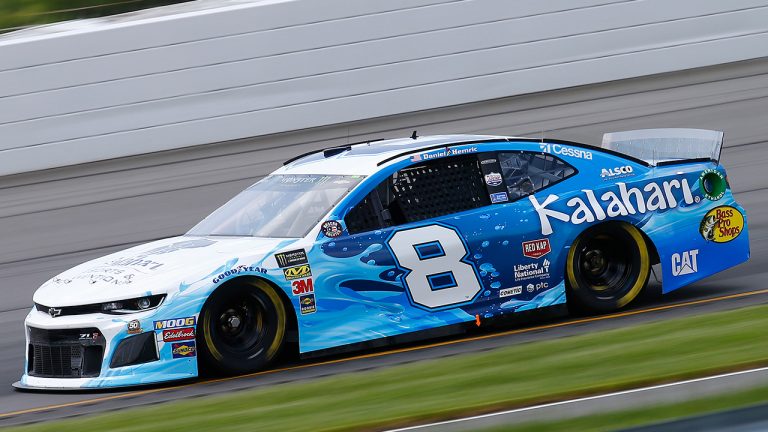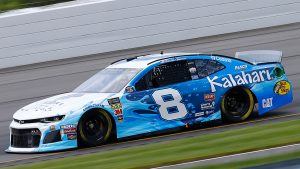 Austin Cindric +475
The Dash 4 Cash in Sunday's race really comes down to Austin Cindric, Haley, and Chastain as Alex Labbe doesn't have a top 5 finish all season and has come in the top 10 just 4 times out of 57 starts. What's working against Cindric is that Haley and Chastain are teammates for Kaulig Racing.
What is in Cindric's advantage is that he's 2nd on the season in driver rating, 3rd in fastest laps run, and 2nd in overall green flag speed. Cindric led 8 laps at Talladega last week before finishing 4th and led 60 the race before at Homestead before cutting a tire and coming in 10th. Cindric has finished 4th and 7th in two races at Pocono.
Pick: Driver head to head Cindric +120 over Briscoe
Pocono Green 225 betting is a great way to see how the field (brand, team, start position), plays out for the Cup series race that follows. Coverage for the Xfinity series begins at 11:30 AM on FS1.