NBA Picks
Western Conference Betting Preview: Houston Rockets at Los Angeles Lakers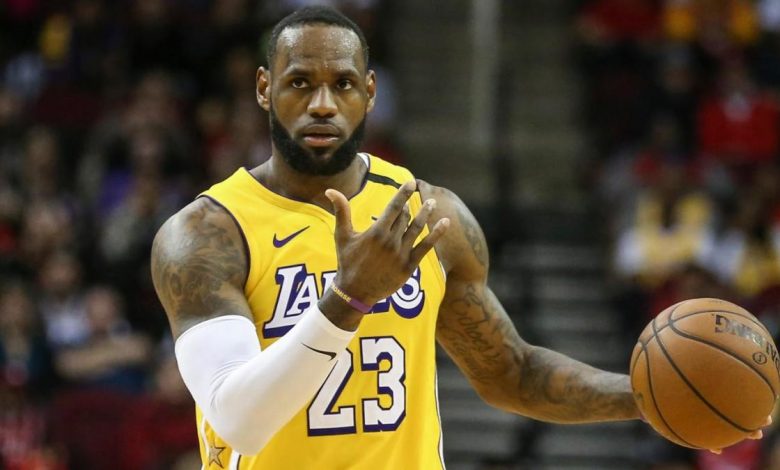 On trade deadline day, two Western Conference powerhouses are set to tip off tonight under the bright lights of the Staples Center, as the Los Angeles Lakers (38-11, 1st West) are gearing up to face the Houston Rockets (32-18, 4th West). The last meeting between these teams was back on January 18th, when the Lakers prevailed 124-115 in Houston.
Here is a preview for tonight's matchup, along with odds and a free pick.

By the Numbers
We'll start with the Rockets, who have won three in a row and six of their last 10. Only the league-leading Bucks have averaged more points than Houston, who is scoring 118.8 points per game on 45.2 percent shooting. Although their 34.8 percent shooting from three is just 22nd they lead the league in threes attempted and made (15.3 makes per game). The Rockets, thanks to now-departed Clint Capela, are seventh in offensive rebounding but third-to-last with 21.6 assists.
Defensively, Houston's fast pace leads to a lot of points. Their 114.5 points allowed on 45.9 percent shooting ranks just 22nd in the NBA. They also allow the fourth-most three-point attempts at 35.6, although teams are making just 34.6 percent of those shots from beyond-the-arc against them. Elsewhere, the Rockets are 13th with 5.0 blocks and ninth with 8.2 steals per game.
As for the home team, the Lakers have earned two straight victories, scoring 129 points in each of them. Right now, Los Angeles is seventh in points per game with 114.3, while ranking first with a 48.6 field goal percentage. They're only 21st with 11.2 threes made, but have a solid 36.2 percentage from deep. Additionally, the Lakers and top-10 is offensive rebounding and assists, dishing out 26.0 helpers a night.
Los Angeles has also been one of the best teams on defense, holding opponents to the sixth-lowest average of 106.8 points per game. They're also sixth with a 44.3 field goal percentage allowed, which includes 34.3 percent from beyond-the-arc. The Lakers are also the league-leaders with 7.1 blocks per game, and are also fourth with 8.4 steals.

Who to Watch
While Houston has been active leading up to the deadline, James Harden is still the main man to watch. The NBA's leading scorer is coming off of back-to-back 40-point performances, giving him 35.8 points per game on the season. Harden dropped 34 points against L.A. last month, so expect him to play a big part in tonight's game once again.
Additionally, Russell Westbrook and Robert Covington are players to watch. Westbrook is averaging 26.4 points and eight rebounds, and has been averaging 33-9-8 over his last 10. Meanwhile, Covington is expected to make his debut tonight for the Rockets. The swing man was acquired from Minnesota on Wednesday and is averaging 13.3 points and 5.5 rebounds per game.
Meanwhile, look for Anthony Davis to be the center of attention tonight for the Lakers. Davis leads the team with both 26.4 points and 9.1 rebounds, along with 1.5 steals and 2.4 blocks. He did not play against Houston last month, but should be in line for a big game tonight with the Rockets fully committing to small ball after the Capela trade.
Of course, watch LeBron James tonight. James is averaging 25.2 points and 7.7 rebounds this year to go along with his league-leading 10.7 assists. The King also had a huge game against Houston last month, going 31 and 12 in the win. Furthermore, Kyle Kuzma has been a player whose name has been mentioned in trade discussions. Assuming he stays with L.A., look for him and his 13.1 points per game to be useful as the first man off the bench.

Odds and Pick
Right now, Vegas loves the home team. The Lakers are -7.5 favorites tonight against the Rockets, partially due to their 17-6 home record and their success against Houston this year.
If the Rockets had more time with Covington to get assimilated, I could see this being a closer game. But I think the new lineup for Houston will take some time to get adjusted, and they'll pay the price tonight against one of the league's top teams. Additionally, the small ball look of the Rockets will struggle to deal with Davis, Dwight Howard, and JaVale McGee down low. So give me the Lakers -7.5 to keep it rolling tonight for their third win in a row.