NBA Picks
Miami Heat vs. Indiana Pacers Betting Preview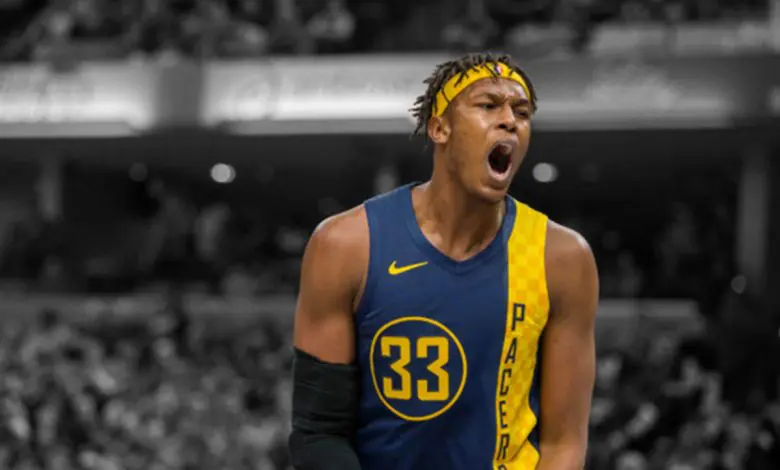 The last day of the NBA regular season features the Miami Heat (44-28) against the Indiana Pacers (44-28) inside ESPN's Wide World of Sports Complex in Orlando, Fla. The winner will lock in the four-seed while the loser will take the 5th. 
Typically, the 4-seed would carry more importance, with the higher seeding taking home-court advantage. However, with the playoffs being held at one of the three arenas on Disney's Sports Campus, no such advantage awaits. Tipoff for the battle is set for 4 p.m. EST and will be available on ESPN.This game is a toss-up, according to oddsmakers, with the Pacers being a slight 1-point favorite.
What to Know – Miami Heat
Miami enters Friday's game with a perfect 3-0 record against the Pacers this season, including a 114-92 victory on Monday. Seven different players for the Heat scored in double figures led by veteran Jimmy Butler with 19. Derrick Jones Jr. added 18, and Tyler Herro chipped in 17 for the victors.
Since the restart, the Heat are averaging 113.9 points per game and allowing 110.7 points defensively. Those totals are better than their season averages of 112.3 points per game (15h in the league) and 109.1 points allowed (11th best).
Butler leads the Miami offense averaging 19.9 points and 6.0 assists this season, followed by Goran Dragic (16.2 ppg) and Bam Adebayo (15.9 ppg). Dragic has already been ruled out for Friday's contest.
Miami has gone 3-4 since the league resumed action inside the Orlando bubble but have lost three of their last four games.
What to Know – Indiana Pacers
After Monday's defeat to Miami, the Pacers bounced back with a midweek victory over the Houston Rockets. The 108-104 victory was paced by Justin Holiday and Myles Turner, each scoring 18 points. TJ Warren sat out of the contest with plantar fasciitis in his right foot. Warren has averaged 31.0 points per game during his time in Orlando, tied for fourth in the league.
Over the seven games played in Orlando, the Pacers are averaging 110.4 points per game while surrendering an identical 110.4 points. On the season, Indiana is scoring at 109.4 points per game (23rd in the league) and 107.7 points allowed (4th best).
Indiana has a balanced scoring attack with seven players sporting a season scoring average in double figures. Warren leads all Pacers averaging 19.8 ppg with Domantas Sabonis (18.5 ppg) and Malcolm Brogdon (16.5 ppg) leading the pack.
Indiana sports a 5-2 mark since NBA action returned to play, winning their first three games in Orlando.
The Pick is In
We do not know all of the players that may sit this game since there is little on the line. Indiana's motivation would be to snag a victory for the first time this season over Miami. That will be a difficult task to accomplish if Warren sits out again with the foot injury. 
However, we are still going to roll with the Pacers -1 in this one.