NBA Picks
Tuesday January 29th NBA Free Pick : Sixers at Lakers
Is LA Looking at an Upset When They Host Philadelphia?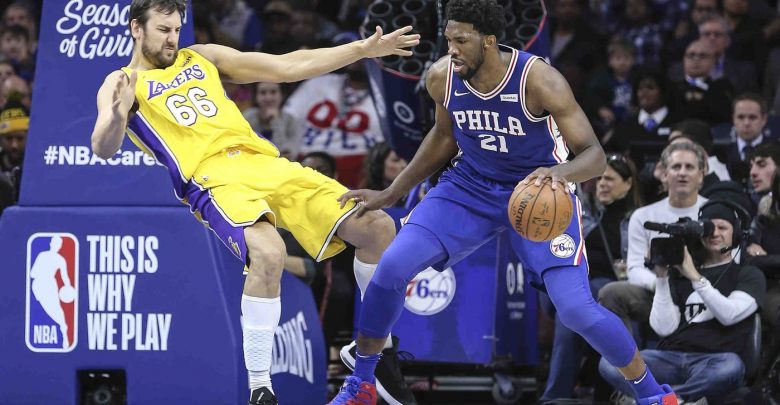 The Lakers are +7.5 at the Staples Center on Tuesday in the January 29th NBA free pick vs. Philadelphia. It's no surprise that Los Angeles is getting the points here, home or away, as they're fading fast and banged up hard. The Sixers have had two nights off and are chomping at the bit to get back on the court after Saturday's 16 point loss to Denver. Philly is a below .500 team on the road however.
76ers are Reloaded for Tuesday's Affair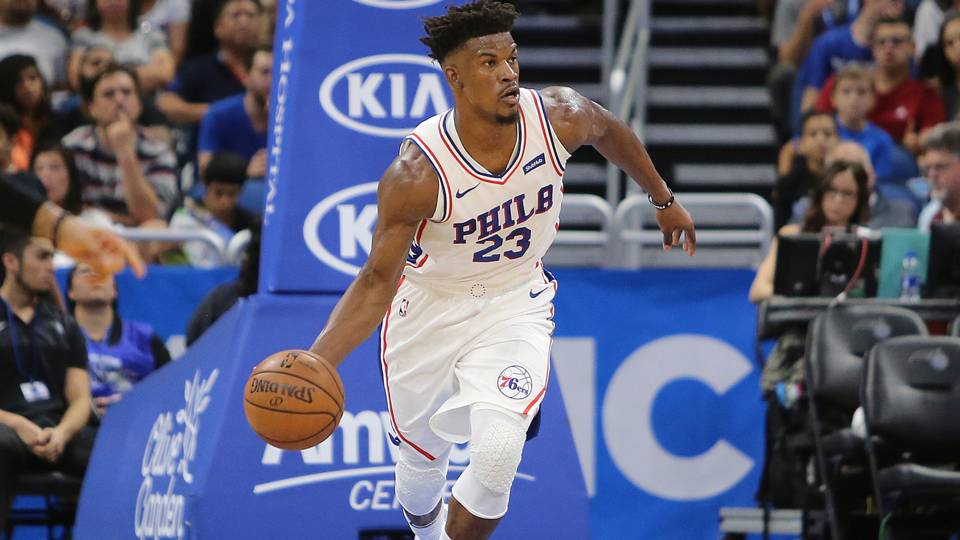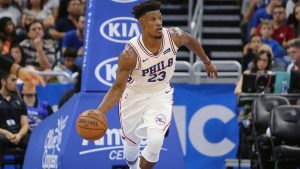 Yes, the Sixers dropped a 110-126 contest to the Nuggets on Saturday but you have to take that with a grain of salt. That's because Joel Embiid (rest), Jimmy Butler (wrist), and Wilson Chandler (hamstring) all missed the game. All three of those players practiced Monday and are ready to roll in the January 29th NBA free pick. Prior to the Denver loss, Philadelphia had posted wins over San Antonio (122-120) and Houston (121-93) while narrowly dropping a 115-117 contest to Oklahoma City. Those are three quality opponents, but also all three games were in Philadelphia. Are the Sixers vulnerable on the road Tuesday?
A Sixers offense at full strength could raise some problems for the Lakers, especially if LA is a bit shorthanded. Philadelphia has a top 7 offense in the league and has scored 120+ in four of six (O/U 229.5 tonight). The Sixers have also won 5 of 7 games and are peaking at a time when 12 straight opponents have a winning percentage above .500. Expect another solid outing tonight, mostly due to the fact that the Sixers are in LA. Everybody knows Butler loves the spotlight but Embiid is also undefeated in his career at the Staples Center. Embiid averages 31.3 ppg in four career games vs. the Lakers and also 32.5 in four games vs. the Clippers the highest average vs. any opponent.
Are Lakers Too Distracted Tuesday?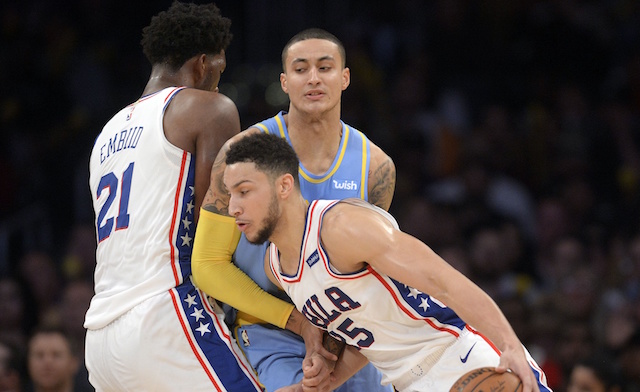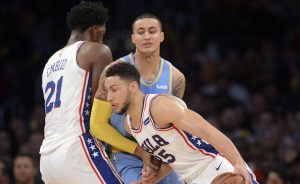 The last thing Lakers fans are talking about is the actual basketball on the court. That's because Lebron James practiced Monday and could be close to returning. Bigger than that however is the story out of New Orleans that Anthony Davis is possibly on the trade block with Los Angeles being a top destination. Current Lakers players hear these things with virtually everybody on the roster (except James) being a possible bargain chip to acquire the Pelicans big man. The Lakers had dropped 3 of 4 as it was the last thing they need is extracurriculars (including that their coach Luke Walton may or may not be on thin ice).
Los Angeles is also a bit wounded as they head into the January 29th NBA free pick which doesn't help their cause. Besides James, Lonzo Ball will miss his fourth consecutive gameand Kyle Kuzma might be out for his 2nd straight. Josh Hart has also joined the injury report after missing Monday's practice. Can a makeshift rotation led by Rajon Rondo, Brandon Ingram, Michael Beasley, and Ivica Zubac among others lead the upset?
January 29th NBA Free Pick Betting
It seems like Tuesday's line should have Philadelphia favored by 9-10 or more which makes bettors a bit leery. That being said, a healthy Sixers squad at the Staples Center vs. a distracted Lakers team has blowout written all over it. Embiid and Butler are going to both go off in this one.
NBA Free Pick: Philadelphia 76ers -7.5