NBA Picks
Portland Trail Blazers at Oklahoma City Thunder Betting Pick and Prediction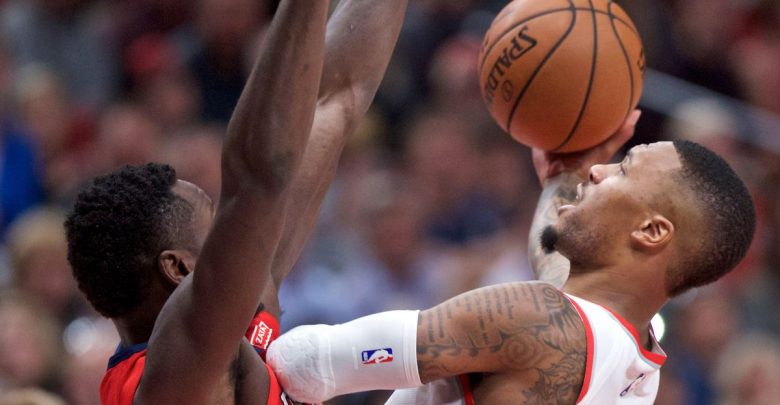 Northwest Division rivals will meet up on Tuesday night in Oklahoma City. The Thunder will host the Portland Trail Blazers in a rematch of a game played earlier this month. Oklahoma City was able to earn a 111-109 victory in that game, and this game should be tightly contested as well. With plenty of All-Stars on the court, this should be a high scoring affair.
Oklahoma City comes into this game with a 28-18 record after beating the Knicks on Monday night. The Thunder have struggled a bit of late, having won just three of their last eight games. The Blazers have won seven of their last nine games, and come in with a 29-19 record. Portland has moved into a second-place tie with the Thunder. Oklahoma City is a 5.5 point favorite over Portland on Tuesday night.
Westbrook and George Leading Thunder
Russell Westbrook has been the clear leader in Oklahoma City for the last few seasons, but he now has a running mate. Paul George decided to stay in OKC instead of joining the Lakers, and the duo have been putting up huge numbers on the court this season. George leads the team with 26.7 points per game, and Westbrook leads the team with more than 10 assists and rebounds per game. Westbrook and George are good enough to get the Thunder wins on most nights.
The Thunder have been playing a ton of high scoring games of late, and it is pretty obvious that they enjoy this type of game. Oklahoma City has scored at least 117 points in each of their last seven games, and they shouldn't have a problem getting to that number against the Blazers. The Thunder still need more production from the rest of their roster, but they look like a playoff team.
Portland Has a "Big 3"
The Portland Trail Blazers have always had a dynamic duo in the backcourt, but a young center has created a big three. Jusuf Nurkic is averaging 15.0 points and 10.4 rebounds per game this season and gives the Blazers a solid third scoring option. Portland is in the top ten in offense and sits just outside the top ten in scoring defense. The Blazers are quietly becoming a real title contender in the Western Conference.
If the Blazers are going to go on the road and win this game, Damian Lillard and CJ McCollum will need to have big games. The duo is averaging over 46 points per game this season, and are both shooting around 35 percent from the three-point line. Russell Westbrook will be the best player on the floor in this game, but Lillard and McCollum aren't too far behind. The Blazers can score points in bunches, and their offense should thrive against the Thunder.
Thunder Win at Home
Both the Thunder and Trail Blazers had impressive victories on Monday night, and this should be an intense battle. Portland is still looking for some more scoring options, but their big three are capable of carrying the team. The Thunder are tough to beat at home this season, and Westbrook and George will lead them to a comfortable win. Bet the Oklahoma City Thunder -5.5 over the Portland Trail Blazers.