NBA Picks
NBA Pick: Los Angeles Clippers at Toronto Raptors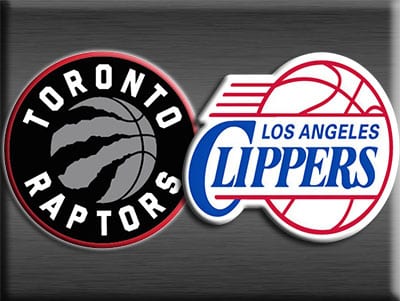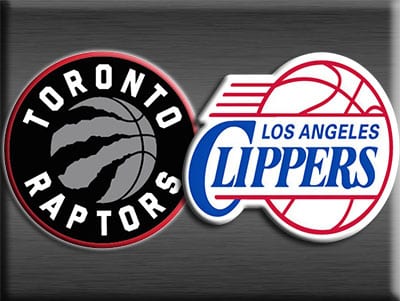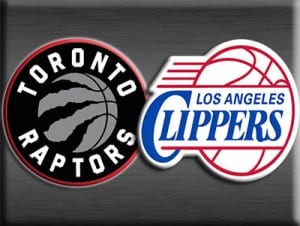 The Los Angeles Clippers head to Canada on Sunday, as they try to hand the Toronto Raptors their first loss in their last eight games. Toronto has been white hot and looks like a team to fear in the Eastern Conference, but they will still have their work cut out for them this afternoon against a hot Clippers squad. Both teams come in at 28-15, but only one can get to 29 wins on Sunday afternoon. Let's take a closer look at the matchup and see who should come out on top:
Matchup History
Playing in opposite conferences, it should surprise no one that the Raptors and Clippers have faced off just 39 times in league history. Neither has ever reached the NBA Finals, either, so there have never been any post-season showdowns, either. In those 39 regular season meetings Toronto holds the clear edge, winning 23 times and losing 16 times. Los Angeles has arguably been the better team in recent years, but the Raptors have surprisingly won the last three meetings, including a 91-80 win at the Staples Center back in November. L.A. has had some solid long-winded success recently, however, winning five of the last nine meetings. Of those five wins, however, only one has come in Toronto.
Clippers Preview (+1.5)
The Clippers have defied logic in a sense, as they have overcome a very slow start and a Blake Griffin injury to win 12 of their last 14 games. L.A. has done a good job of balancing things out with solid success both at home (15-7) and on the road (13-9), and the latter will be tested tonight. Chris Paul has taken a more aggressive approach as a scorer with Griffin (quad) sidelined, while the team has spread things out to let J.J. Redick and Jamal Crawford dominate the perimeter and big man DeAndre Jordan own the paint. It's worked out swimmingly, but it could be difficult for everything to click in an early Sunday game up in Toronto.
Tonight's projected starting lineups presented by @BICRazors. #WeTheNorth pic.twitter.com/3nErRUFiND

— Toronto Raptors (@Raptors) January 24, 2016
Raptors Preview (-1.5)
The Raptors have been a tad erratic this year, as they've had numerous hot and cold streaks and currently ride into Sunday's matchup with the Clippers on a 7-game winning streak. The Raptors have done a great job at home (14-6), but like Los Angeles have remained balanced in all facets and have also been solid on the road (14-9). Their main issue could be their average play against the Western Conference (just 7-8 against the superior conference this year), while they still have defensive lulls without ace stopper, DeMarre Carroll. Still, Toronto has shown to be one of the more balanced teams in the league with their ability to score (101 points per game) and defend (96 points allowed per game) at a fairly high level. That balance and the home court edge could be enough to take care of the Clippers on Sunday.
The NBA Moneyline odds at WagerWeb the Toronto Raptors are at -140 and with the point spread the Clippers are getting +2.5 points.
The Pick
Not having Blake Griffin at hand definitely hurts the Clippers some, while it's tough to get around their three-game skid against the Raptors and obvious lack of success on the road in this series. It's worth pointing out that the Clippers have been roughly just as hot lately, however, and also have dominated Eastern Conference opponents this year with a 12-4 record. History suggests stud point guards Chris Paul and Kyle Lowry could off-set each other, while Jonas Valanciunas and DeAndre Jordan could also cancel each other out. The difference could easily simply end up being DeMar DeRozan versus J.J. Redick, a matchup that at least on paper, DeRozan wins, running away. If Redick can get/stay hot in this one, though, he could be just the x-factor the Clippers need to pull off the mild upset.
This is a very tough game to call with such a weak line, though, basically making it a pick'em. It's worth noting that the Clips are a stout 6-1 ATS in their last seven road contests and 10-3 ATS in their last 13 games, overall. That doesn't really get us anywhere with Toronto also being impressive against the spread, with the Raptors being 4-1 ATS in their last five home games. Toronto has also dominated this series against the spread, going 15-6 ATS in the last 21 meetings with Lob City.
I really like the Clippers but the numbers are not in their favor and they're on the road against a good team in a spot they haven't had success in. I'll take the Raptors straight up and to cover at home tonight.