NBA Picks
Golden State Warriors at Memphis Grizzlies Betting Preview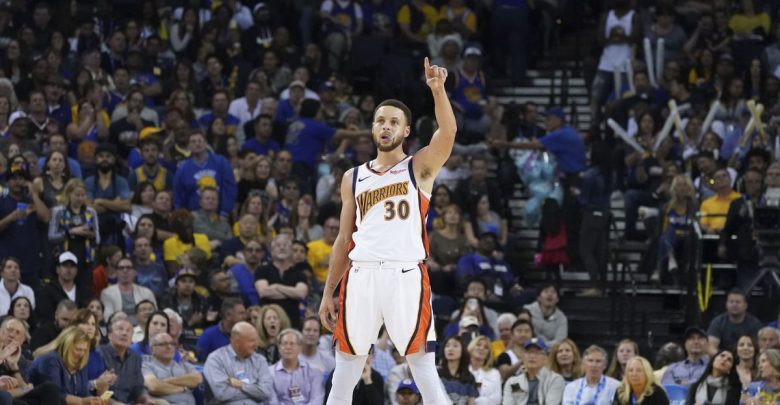 The Golden State Warriors will enter the NBA Playoffs as the number 1 seed in the Western Conference again. Golden State had been in a tight battle with the Denver Nuggets for that top spot, but clinched it on Sunday night. Memphis will head into the offseason after this game knowing that they have some work to do to return to the playoffs.
Golden State cruised to another Pacific Division Championship, and are once again looking like the team to beat in the NBA. The Warriors went 30-11 at Oracle Arena this season, and they will be tough to knock off in a 7 games series. Memphis traded away veteran Marc Gasol earlier this season, and they have been forced to play some young players. The Grizzlies are more than 20 games out of first place in the Southwest Division. Memphis is a -1.0 point favorite in this game.
Warriors Will Be Resting Players
Golden State head coach Steve Kerr told the media that he will be resting players in this game, but he hasn't decided who will sit out. The Warriors will look to give Kevin Durant and Stephen Curry some time off especially, and those two should be refreshed before the playoffs begin. Curry leads the team with 27.6 points per game this season, and Durant has chipped in with 26 points per game.
Even if the Warriors decide to rest some of their stars in this game, don't expect it to change the way they play. Golden State is shooting better than 38 percent from the three-point line as a team, and they will shoot plenty of them in this game. The Warriors do want to fix their defense before the playoffs begin, as they are allowing over 111 points per game this season.
Grizzlies Preparing For Next Season
The Memphis Grizzlies decided to be sellers this season, and they think that they got some pieces that can help them in the future. Memphis is the lowest scoring team in the NBA this season, averaging just 103.3 points per game. The Grizzlies have allowed just 106 points per game on the defensive end of the floor, but that style doesn't win in today's NBA. Mike Conley will be back to run the show next season, but he will need more help.
Center Jonas Valanciunas was the player that came back to Memphis in the Marc Gasol trade, and he has played well for the Grizzlies. Valanciunas has poured in 18 points per game, and should help the Grizzlies score more next season. Power forward Jaren Jackson Jr. looks to have promise as well, and is averaging 13.8 points and 4.7 rebounds per game this season.
Memphis Wins Meaningless Game Over Warriors
This game really doesn't matter for either team, but the Warriors are going to be playing a G-League type roster in this game. The Warriors have earned a chance to rest their top players before the playoffs begin, and that's what they will do. Memphis still has some talented young players on the floor, and they will win this game. Bet the Memphis Grizzlies -1.0 over the Golden State Warriors.