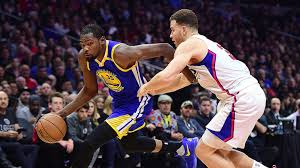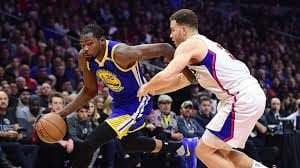 The Golden State Warriors (42-7 Overall, 20-4 Away) travel to play the Los Angeles Clippers (31-18 Overall, 17-7 Home) tonight at 10:30 p.m. ET. The Warriors, who lead the Western Conference and possess the best record in the NBA, will try to extend their winning streak to four games. The LA Clippers are fourth in the West and have gone 6-4 over their last 10. Our Golden State plays Los Angeles Clippers NBA free pick has the Warriors at -7.5.
The Warriors beat the Clippers in their first meeting 115-98 on Dec. 7. On Jan. 28, they took them down again 144-98. Golden State has lost just one game in their last nine. That was to the Heat in Miami 105-102. Their most recent win was 126-111 against Charlotte.
The Clippers went on a seven-game winning streak before going two and four over their last six. One of those losses was to Golden State. Their last game, which was against Phoenix, ended 124-114. They also beat Atlanta 115-105 on Jan. 23. Losses were to Minnesota 104-101, Denver 123-98 and Philadelphia 121-110.
Golden State Warriors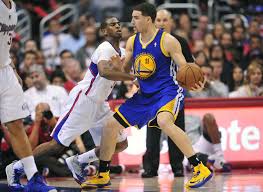 Guard Shaun Livingston (5.3 PPG, 57 FG%) will not be playing tonight. He also missed the last game. Also out is starting PF Draymond Green (10.4 PPG, 8.4 RPG, 44 FG%). Still, the Warriors have plenty of firepower in SF Kevin Durant (26.1 PPG, 8.4 RPG, 54 FG%), PG Stephen Curry (25.3 PPG, 6.2 APG, 48 FG%, 42 3PT%), and SG Klay Thompson (21.3 PPG, 47 FG%, 40 3PT%). Center Zaza Pachulia (5.9 PPG, 6.0 RPG, 53 FG%).
On defense, Durant is averaging 1.12 SPG and 1.67 BPG. Curry is averaging 1.69 SPG. As a team, they're averaging 9.39 SPG. While the Warriors are scoring 118.1 PPG, they are allowing 105.0 for a PF/PA of plus 13.1.
Los Angeles Clippers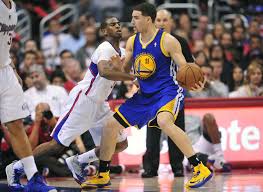 Point guard Chris Paul (17.5 PPG, 9.7 APG, 47 FG%) is still out. PF Blake Griffin (21.1 PPG, 8.7 RPG, 49 FG%), the team's top scorer, is a quality player in the paint. He's averaging 1.03 SPG. Center DeAndre Jordan (12.3 PPG, 13.8 RPG, 70 FG%) is also a premium inside force, averaging 1.80 BPG. In the backcourt, shooting guard J.J. Reddick (15.6 PPG, 45 FG%, 44 3PT%) and point guard Austin Rivers (11.9 PPG, 44 FG%, 40 3PT%) provide sound point production.
The Clippers are averaging almost 21 fouls per game while the Warriors are completing 79% of their free throws. The PF/PA differential for Los Angeles stands at plus 4.1 as they're scoring on average 108.2 PPG and giving up 104.1 PPG.
Golden State Plays Los Angeles Clippers NBA Free Pick
The Warriors are averaging 31.1 APG. That's almost nine more per game than the Clippers. Plus, they're completing 50.1% of their shots to LA's 46.9%. In the past eight games versus the Clippers, the Warriors have an average margin of victory of over 13 points. Our Golden State plays Los Angeles Clippers NBA free pick is the Warriors at -7.5.
Golden State Plays Los Angeles Clippers NBA Free Pick: Golden State -7.5