NBA Picks
NBA Playoffs Betting Pick: Toronto Raptors vs. Orlando Magic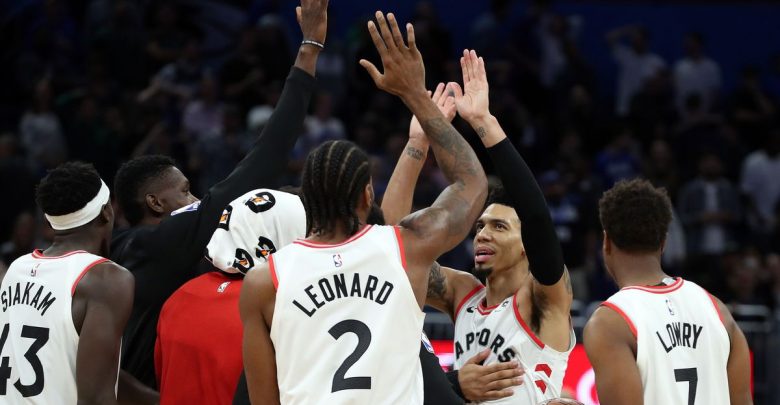 One of the most intriguing first-round matchups in the NBA Playoffs will feature the Toronto Raptors and Orlando Magic. Toronto will have home-court advantage and will host game 1 as the number two seed in the Eastern Conference. The Orlando Magic finished the regular season on a four-game winning streak to earn the 7th seed in the East.
These two teams split the four games played in the regular season, and the Raptors know that the Magic aren't going to be an easy team to beat. Toronto lost just nine home games during the regular season, but the Magic were one of those defeats. Orlando has a ton of young pieces that will be anxious to get their first test of the playoffs. The Toronto Raptors are an -8.5 point favorite in game 1 of this best-of-seven series.
Magic Can Really Defend
The Orlando Magic are one of the best defensive teams in the NBA this season, and that has carried them into the postseason. Orlando is allowing just 106.6 points per game, and they play terrific team defense. The Magic are averaging just 107.3 points per game on the offensive end of the floor, but they feel that their defense can keep them in most games. Finding a way to slow down Kawhi Leonard and Kyle Lowry will be a huge key for the Magic in this game.
All-Star center Nikola Vucevic leads the Magic on offense and does a little bit of everything for this team. Vucevic is leading the team with 20.8 points, 12.0 rebounds, and is shooting 52 percent from the floor. Aaron Gordon and Evan Fournier are averaging a combined 31 points per game, and are capable of making shots. The Magic don't have a terrific offense, but they are capable of scoring when needed.
Raptors Trying to Protect Home Court
The Toronto Raptors have struggled in recent playoffs at home, but that has to change if they are going to to make a deep playoff run. Toronto went 32-9 at home this season, and they need to get off to a good start with a game 1 win. The Raptors are averaging 114.4 points per game this season, and they have a ton of offensive weapons. Toronto can also buckle down and gets stops on defense, and are holding opponents to just 108.4 points per game.
Kawhi Leonard was brought to Toronto to lead them to an NBA title, and he has been impressive all season long. Leonard leads the team with 26.6 points and 1.7 steals per game and has a history of being even better in the playoffs. Point guard Kyle Lowry averaged 14.2 points and 8.7 assists during the regular season, but he has struggled in past playoffs. The Raptors will need both players to perform to beat the Magic.
Orlando Keeps Game 1 Close
The Toronto Raptors have a ton of pressure on them heading into this series, and that will show up in game 1. Toronto had another terrific regular season, but they have a history of struggling in the playoffs. I do think that the Raptors will survive and win game one, but it's going to be tight throughout. Take the 8.5 points and bet the Orlando Magic in this game.