NBA Picks
NBA Pick: Boston Celtics at Charlotte Hornets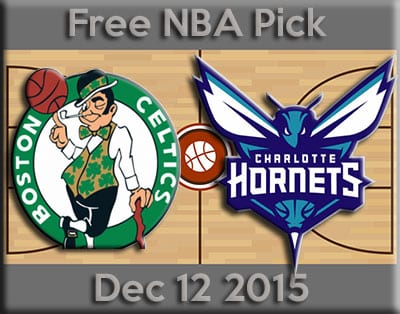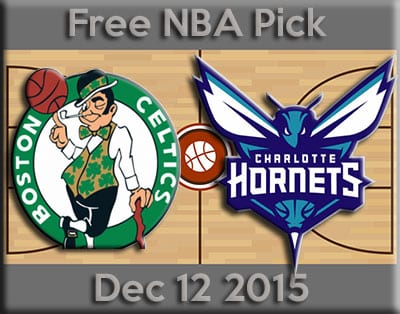 A day after taking the undefeated Golden State Warriors to the brink, the Boston Celtics will be back at it in Charlotte when they take on the Hornets. Both teams will be preparing for the second game of a back-to-back set and could be worn down, but will badly want to get the win in this Eastern Conference clash.
Matchup History
The Hornets and Celtics have faced off 92 times during the regular season, with the Celtics owning the 52-40 lead. The two sides split their four-game series last year, but Boston has had the upper hand for quite some time, as they've won 15 of the last 22 meetings.
Celtics Preview (+1)
Typically a defense-first squad, the Celtics have been winning more on their selfless offense lately thanks to defensive ace Marcus Smart missing time with injury. Boston is still a gritty defense and on the year is giving up just 99 points per game, but they've also learned to fill it up offensively (averaging 103 points per game). They really got pushed to the limit on Friday night at home against the Warriors, who they fell to in double overtime. Boston has some of the best heart in all of basketball and few teams are as deep and balanced, but hitting the road against a quality opponent after a marathon game like that is understandably going to be tough.
Hornets Preview (-1)
Charlotte also played on Friday night and could potentially be tired, but they trounced the Grizzlies in Memphis so the odds are they'll be a bit fresher for Saturday's showdown. The game goes down in Charlotte, too, where the Hornets have been elite at 10-3 on the year. Charlotte is a little under-manned at the moment, as they've endured the loss of lockdown wing defender Michael Kidd-Gilchrist all year and also are finding their way through life without big man Al Jefferson (calf) at the moment. They've been getting by just fine despite both losses, though, as they're a strong 14-8 on the year and 8-2 in their last 10 games. Formerly a pure defensive team, Charlotte has morphed into a rather potent offense, while still allowing just 98 points per game.
The Pick
You can look at this a number of ways, but why complicate things? The reality is that the Celtics are definitely going to be tired and are also probably a little disappointed they weren't the team to hand Golden State their first loss of the year. If that's not enough, they're on the road against a very balanced team that simply plays their best ball on their home floor.
In what is basically a pick'em, I'll take the Hornets at home.