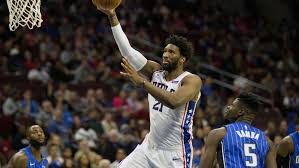 The Sixers seem like they should be heavier favorites over Orlando in the March 25th NBA free pick with oddsmakers setting the line at Philadelphia -2. Sure the 76ers are coming off a 2 point loss in Atlanta, but they had put together a 6 game win streak prior. The Magic have rattled off four wins of their own, but need the win Monday as they are 1GB from the Heat for the 8 seed in the Eastern Conference.
Recharged Sixers Aim to Get Back to Their Winning Ways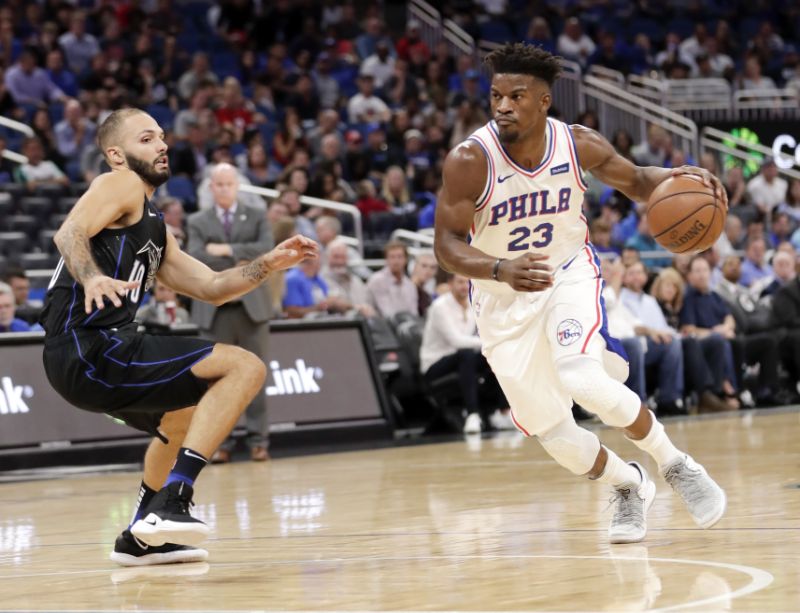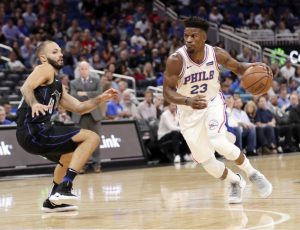 Philadelphia looked way too comfortable their last time out, losing 127-129 loss at Atlanta. Then again, it was a very winnable game that would have stretched the Sixers winning streak to 7 games. The Philly offense has looked superb over their recent run, scoring 118 points or more in five consecutive outings. Philadelphia has also allowed 114 points to opponents in five in a row which makes Monday's 219 a potential 'over' play.
Joel Embiid has been on a tear lately, going for 27, 37, and 40 points the last three games while grabbing at least 15 rebounds in 4 of 5. Jimmy Butler is also on a nice scoring run with 22+ in five straight. The Sixers currently sit in third in the East, but have a 2.5 game lead over the 4th place Pacers.
Magic Fighting For Their Postseason Lives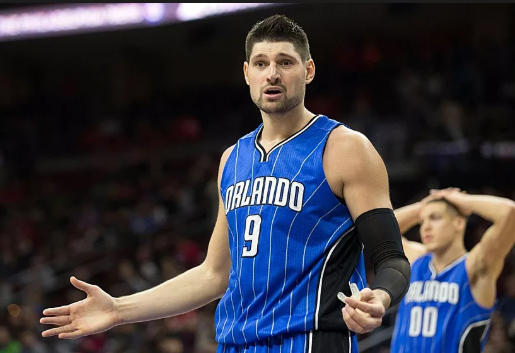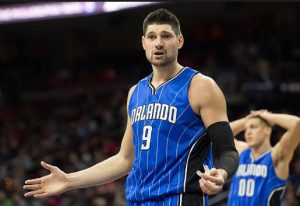 Orlando will likely be in a must-win situation from here on out or until they are at least mathematically eliminated from postseason contention. The Magic are playing with a sense of urgency too, winning four in a row. That recent record can be a bit misleading however as the victories have come vs. Cleveland, Atlanta, New Orleans, and Memphis all at home. Orlando is a solid 20-16 at the Amway Center. The Sixers are also 1-4 ATS their last five vs. a team with a losing record and Orlando is 3 games under .500 on the season.
One thing Orlando does have going for them in the March 25th NBA free pick is their defense vs. the C position. Nikola Vucevic and the Magic front court rank 4th vs. opposing C. That being said Jonas Valanciunas just had a 23 point, 24 rebound night vs. Orlando on Friday so Embiid should be in for a big night. Evan Fournier has picked up his scoring in the last two games and if Aaron Gordon can get back on track after putting up just 5 points the last game the Magic have a great chance at the upset.
March 25th NBA Free Pick Betting
Philadelphia has gone 2-1 vs. the Magic this season, losing 106-111 in their only other trip to Orlando. Embiid had a triple double in that game, but was held to 19 points while Vucevic went for 30. The Magic have a nice four game win streak going, but it came against inferior competition. Philly gets back on the winning trails in this one.
NBA Free Pick: Philadelphia 76ers -2