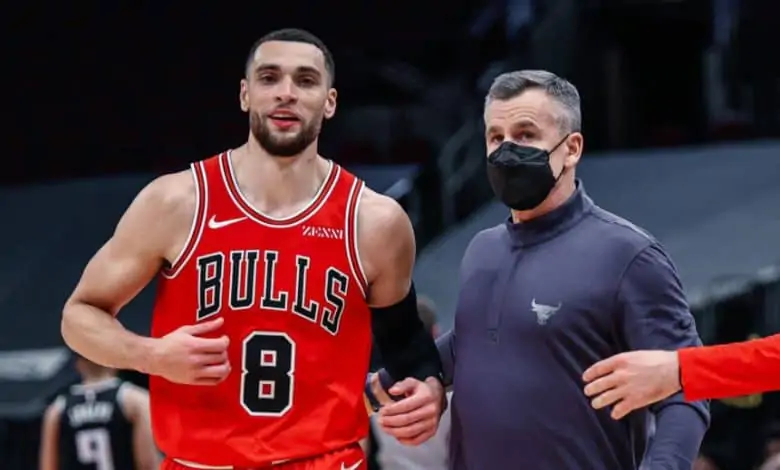 There's a lot of things to like about Chicago heading into the February 24th Timberwolves at Bulls pick. First off, Minnesota is playing on the back to back after getting damaged 139-112 at Milwaukee last night as 10-point underdogs. The Bulls are at home, and winners of 4 of the last 5 and they're still just -4 favorites.
The Timberwolves have also lost five straight, and Tuesday's 27-point defeat in Milwaukee was in Chris Finch's head coaching debut. The Bulls are only 6-9 at home, but have the extra day of rest and even that game wasn't the most strenuous in a 120-100 win over Houston on Monday. Does this contest have trap written all over it?
Blowout on Tuesday Help Minnesota's Chances Wednesday?
A team doesn't exert a whole lot of energy in a 27-point loss, but in that regard Minnesota did a bad job of load management in keeping Karl-Anthony Towns on the floor for 36 minutes and Malik Beasley logging 34. Those are really the only two consistent scoring options the T'Wolves have right now, and you'd think beating Chicago is more probable than winning in Milwaukee.
It also wasn't a great start for Finch, who took over for the fired Ryan Saunders. Granted, Milwaukee has the 3rd best offensive efficiency in the league, but Minnesota allowed them to shoot 54% from the floor and hit 20-42 three pointers. The T'Wolves are just 3-14 on the road this year, and rank in the bottom five in nearly every major defensive category (and a lot of offensive ones).
Make no mistake, the February 24th Timberwolves at Bulls pick could still end up being very close. Chicago has gotten better at interior defense since the return of Wendell Carter, Jr., but they still gave up 50 points and 17 boards to Joel Embiid in a game in which the Philly big man could do whatever he wanted. Towns went for 30 & 10 also playing in a back to back (and in OT) last Wednesday against the Pacers so he's ready.
Time for the LaVine Show?
The big topic around Chicago sports radio on Wednesday is Zach LaVine finally being recognized as one of the elite players in the NBA in earning his first all-star game berth. There's no better team to celebrate the culmination of a lot of hard work than against Minnesota, where LaVine spent the first three seasons of his career.
There were a lot of all-star snubs (Devin Booker, Domantas Sabonis), but LaVine has earned his place at the table after scoring 30+ in 7 of the last 9. The Bulls got a nice inside out game Monday against Houston with Carter, Jr. scoring 18 and grabbing 13 boards while Coby White chipped in 24 points and 10 boards from the PG spot.
One of the big reasons why Chicago being favored by just -4 looks on the low side is because a lot of their recent success is based on the competition. The Bulls' two game win streak has come against Sacramento and Houston, teams that have combined to lose their last 16 games.
Free February 24th Timberwolves at Bulls Pick
Something about the line seems off, as Chicago seems like they'd have value as 7 or 8 point favorites. What we do have is a Minnesota team that couldn't stop anything on Tuesday, playing in the back to back. We also have Towns likely being able to set up shop in the Bulls interior for 30 and 12. Throw in another 30 from LaVine against his old squad and that's looking like points.
Chicago 121 – Minnesota 118
Free Pick: Over 227.5