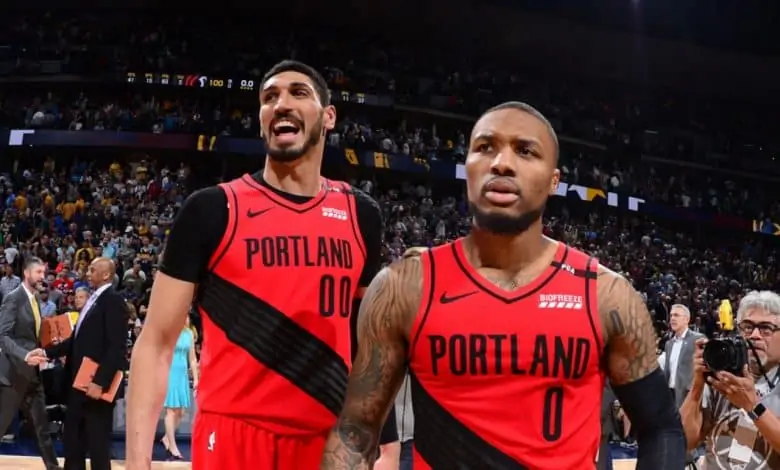 Portland is in a good spot headed into the April 6th Trail Blazers at Clippers matchup. Damian Lillard and company have had the last two nights off, which is more like three considering they cruised to a 133-85 win over the Thunder on Saturday. The Blazers are still a +5.5 underdog at the Staples Center on Tuesday however.
LA is still a significant favorite as they have won 7 of their last 10, and have an 18-8 record at home on the season. The Clips' beat the Lakers on Sunday (104-86), but are hard team to trust after falling 103-96 to Orlando and 101-94 to Denver in the two games prior – both in Los Angeles. Those are low scoring games, yet Tuesday's total is 230.
Portland Record Lately a Bit Overrated?
The Trail Blazers have won 5 of their last 6, which on the surface seems like a team on a roll. Taking a closer look, the teams that Portland has beat have included Orlando, Toronto, Detroit, and Oklahoma City – among the bottom 6 or 7 teams in the league.
Portland also beat the Heat in Miami (125-122) on March 25th, but as the Heat played without Jimmy Butler. The Trail Blazers also recently lost 109-127 at home vs. the Bucks last Friday as +3 point underdogs. What this means is that Portland is dangerous – and vulnerable – every night out.
The Trail Blazers lose some size in the front court with Jusuf Nurkic resting with knee inflammation. The post isn't a particular strength of the Clippers though, and it could be argued that Portland is better with Enes Kanter starting at C anyways. Plus, Portland will always live and die with their backcourt combo of Lillard and CJ McCollum. The Clippers rank 18th defensively vs. the PG, and 13th vs. the SG, which is good but not great. It's safe to say the Blazers guards will get theirs on Tuesday.
Good Matchup for LA?
The April 6th Trail Blazers at Clippers contest is the second meeting of the year between these two teams. It's been awhile – but LA scored a 128-105 win on December 30th, also at the Staples Center and also as -5.5 favorites. It was the fourth straight head to head meeting that LA covered the number, powered by 28 points from Kawhi Leonard and a 23 point, 10 rebound, 7 assist night by Paul George.
The big question for LAC ahead of Tuesday night's tilt is if their recent loss to Orlando was a once-off or the sign of some issues? That defeat did come on the short turnaround after a 129-105 win over Milwaukee the night before, so it's best not to look into that one loss or even the 7-point home loss to streaking Denver two nights later.
Free April 6th Trail Blazers at Clippers Pick
Tuesday's matchup will be a clash of styles. Portland likes to get out and run while the Clippers run the 2nd slowest pace in the league. LA is 10th in defensive efficiency, the Blazers 29th. Portland could very well win this game outright, but what it will be is a much lower scoring game than expected based solely on the amount of possessions the Clippers have in a game.
Clippers 114 – Trail Blazers 109
Free Pick: Under 230