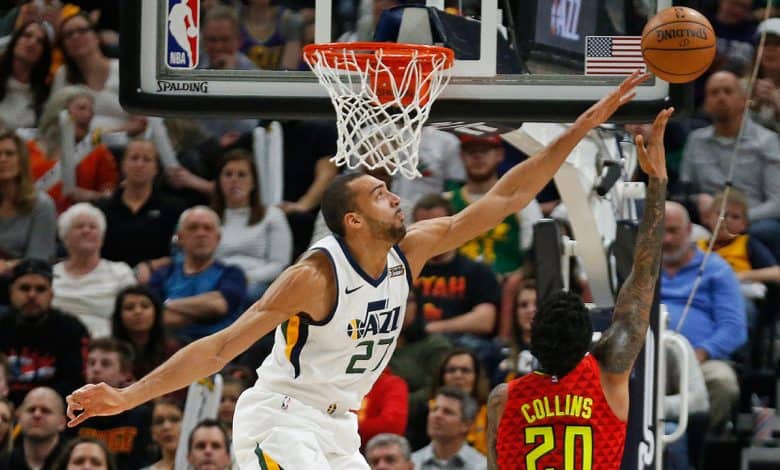 Utah is just a -2 point favorite coming into the November 4th Jazz at Hawks matchup, a number that definitely seems low. The Jazz do have some questions on whether or not Donovan Mitchell (ankle) will play, but Atlanta is also on 0 days rest following a 117-108 loss in Brooklyn on Wednesday.
There's definitely value on the Jazz -2 considering they are 6-1 on the season. Utah might have enough to get the win over a tired Atlanta team even if Mitchell is not able to play, as the Hawks have dropped three of their last four. The public is hammering Utah in this one, with some early reports of up to 75% of bets being on the Jazz.
Jazz Just Too Good?
Utah kicks off a 3-game road trip in the November 4th Jazz at Hawks matchup, continuing South to play Miami and Orlando after the visit to Atlanta. The Jazz have bounced back nicely from their first loss of the season over the weekend (107-99 at Chicago), beating Milwaukee 107-95 and coming back home to drop Sacramento 119-113.
It is kind of a weird travel schedule to play three road games, come West for one tilt at home, and then head back on the road again to the Southeast. Is that the reason Utah is only favored by 2 points in Thursday night's matchup. Of course the status of Mitchell also factors into this strange line, as he led the way with 36 against the Kings and has gone for 28+ points in three straight.
Mitchell looks like he has a better chance of playing than not, but even if he does rest how does Atlanta stop the force that has been Utah's big man Rudy Gobert? Gobert grabbed 20 more rebounds against Sacramento on Tuesday, and now has at least 19 in 4 of 7 games. The Hawks are a top 4 rebounding team in the NBA however.
Can Hawks Compete in Quick Turnaround?
It's very possible that Atlanta contends in this one for the first half and maybe even the first three quarters, but at what point are they going to start wearing down playing in the back to back and against the #3 defensive efficiency unit of the Jazz?
The Hawks were down 17 points at one time against Brooklyn on Wednesday, but they really didn't throw in the white towel and conserve for the Jazz matchup. Trae Young logged 36:46, John Collins 36:39, and Clint Capela 32:34 of court time. That extra usage for the Atlanta big men is especially concerning heading into a matchup against Gobert.
The Hawks have won all three of their home games this season, taking down Dallas by 26 in the season opener, and beating Detroit and Washington by 18 and 7 respectively. Atlanta has played one other back to back this season, losing 122-111 in a different game with the Wizards as -4 point favorites. Young and Bogdan Bogdanovic were full usage in that game but Collins and Capela both either rested a bit on the first or second game.
November 4th Jazz at Hawks Pick
Utah swept the season series last year and pretty easily, losing 112-91 as +10 point underdogs at home (on another back to back) last February and falling 116-92 in Utah in mid-January as +6.5 underdogs.
Is this an overthink or a fade? Sportsbooks rarely give up one that looks this easy so it's time to do a contrarian play on Atlanta.
Hawks 112 – Jazz 108
Hawks +2