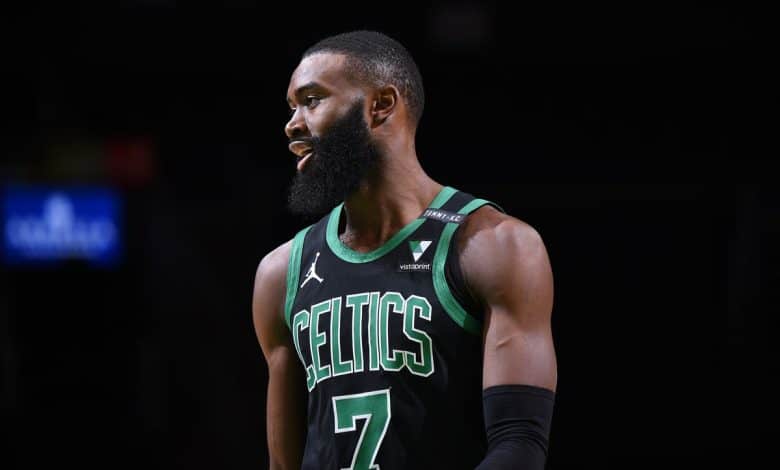 The 2022 NBA Finals are entering a decisive stage Friday night as the Boston Celtics look to defend their 2-1 lead over the Golden State Warriors.
The Warriors will have the unenviable task of winning in a hostile TD Garden to avoid falling down 3-1, a deficit that only one team has ever overcome in Finals history, although Boston has not been great at home.
Here is what to look for.
Boston needs to win
The Boston Celtics are a young team with zero games of Finals experience prior to this series; they won games one and three in completely different ways, though if there was one common link, it was that the results came on the back of total team performances.
It helped that Jaylen Brown established the tone early by torching the Warriors' primary defenders, and Tatum came alive in the second half, but they should have realized they all have to play a part to take down their opponent.
Teams that go up 2-1 in the Finals win over 82% of the series, but Boston's youthful ignorance could easily cause them to be a part of the unfortunate minority if they do not buckle down and approach game four with the same fervor that they did in game three.
The Celtics' biggest question mark will be if they can make Draymond Green a non-factor, or even a negative, as he was on Wednesday— if they do, they will have stripped Golden State of its vocal leader, defensive anchor, and offensive initiator, and barring a 50-point game from Stephen Curry, that should be enough to effectively guarantee a victory.
The Warriors need to win
Golden State cruised through its dynastic era without relying heavily on a single individual, and instead of dishing the ball to every player on the roster, creating space, and applying for one another; this style of play was so enticing that it was the deciding factor for Kevin Durant during his infamous free agency period and is the biggest reason that they have been successful for so long. With all of that being said, GSW has been almost unrecognizable at times thus far.
Boston did a tremendous job on the Warriors in games one and three, effectively making it look like Curry needed to play one-on-five to have a chance of carrying his team to victory.
A major factor in this has been the Celtics' air-tight interior defense, as the Dubs are averaging more than 20 fewer points in the paint than they did in the first three rounds when they led the entire playoffs in interior scoring.
Curry himself, as electric as he has been early in the games, is only shooting 3-10 in the fourth quarters combined and is yet to make a three in the fourth. He will also be dealing with the same foot injury that plagued him towards the end of the regular season, which will not make his job any easier on Friday.
Betting Preview
Golden State is a +4 (-112) underdog on the spread and (+142) on the moneyline, while Boston is a -4 (-108) favorite on the spread and (-168) on the moneyline.
The points total is 214 with (-110) odds on both sides of the over/under.