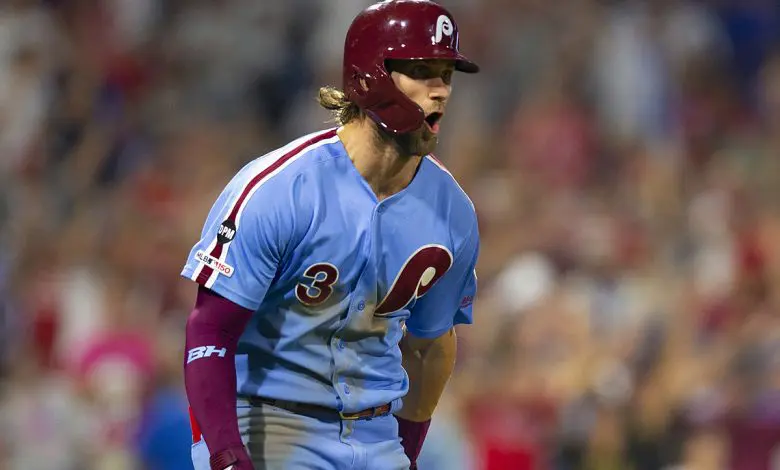 A game and a half separates the two combatants of September 10th Phillies at Marlins betting in the NL East. Philadelphia is in 2nd place, two games back from the Braves while Miami is in third in the division. Both squads have the chance to make a move though as they play each other seven times in the next five days.
The Phillies are the hotter team coming into Thursday's series opener, having won 12 of their last 16 games. Both squads come into the contest off a loss but the Marlins' was more devastating after falling 29-9 to Atlanta on Wednesday in an ode to football season starting. Regardless, both teams are listed as -110 here and the total is 'only' 9.
Phillies Ready to Find Some Offense?
Philadelphia in a toss up game at -110 as well as the 'over' of 9 would seem like an open and shut wager for Thursday night's game. The Phillies have won 7 of their last 10 and the Marlins just used five pitchers in losing by 20 to Atlanta on Wednesday.
There is something fishy (not just the Marlins) about this game being a coin flip with both squads at -110. 62% of early public wagering has actually been on Miami even though they are just 2-9 at home on the year. Philadelphia could be a trap play due to the fact that their offense has been struggling as of late scoring two runs or less in three of the last five.
Marlins starter Sandy Alcantara (2-1, 3.78 ERA) is making just his fifth start of the season but his second against Philadelphia after throwing 6.2 innings of 3-hit ball on July 24th in a 5-2 Marlins win at Citizens Bank Park. The Philadelphia offense should be able to get something going in September 10th Phillies at Marlins betting though as Bryce Harper (6-15) and Jean Segura (4-10) have both had success against the Miami starter.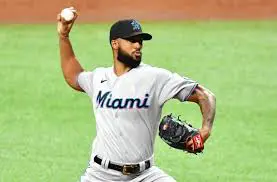 Marlins Get the Pitching Edge Here?
Maybe the line being close at -110 is looked at in the wrong direction and it's Miami that should be a larger favorite? Prior to the 20-run beating on Wednesday the Marlins had won three of four – two from Atlanta and one from Tampa Bay – against 1st place teams.
Alcantara has made two starts since returning from the COVID list, with one being good and the other horrible. On August 30th the Marlins right-hander allowed 5ER in 4.0 IP to Tampa Bay but it was his first start in nearly a month. Alcantara seemed to have buckled down last time out going 6.0 IP with just 3 hits allowed against that same Rays squad.
As bad as Alcantara's start was on August 30th, Phillies starter Jake Arrieta (3-4, 5.67 ERA) was worse that same day when he served up 7 ER in just 1.1 IP to the Braves. Arrieta also bounced back last time out with a 2ER over 7.0 IP performance but he's been very shaky this season allowing 4+ in three of the last five.
September 10th Phillies at Marlins Betting Pick
Ultimately there is a case to be made for both teams in this one. One thing to note is that Arrieta is 6-1 with a 3.40 ERA in his career at Marlins Park. When you combine that with how bad the Marlins are at home the Phillies seem to be the play.
Free Pick: Phillies -110