Free Expert Sports Picks
NBA Picks
NBA Finals Game 4 Free Betting Pick O/U: Raptors at Warriors
Oddsmakers Aren't Wavering on Number Much Despite Scoring In This Series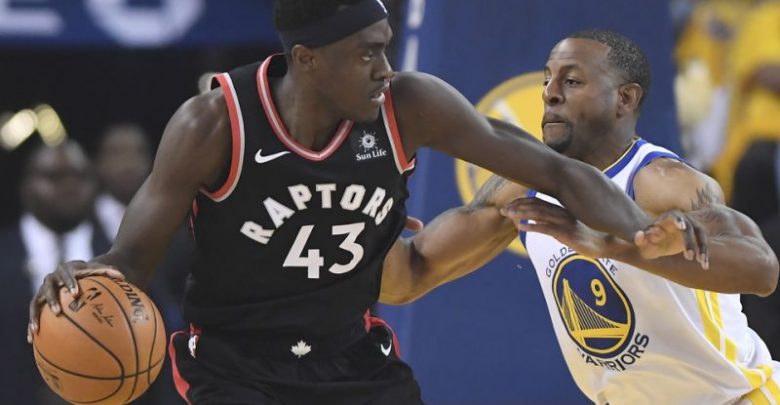 One would think that after Wednesday night's 123-109 Raptors Game 3 win that went 'over' the total by 21.5 points that oddsmakers would start to inflate their O/U. That's not really the case heading into the 2019 NBA Finals game 4 free pick. Sure the number has risen a bit from 210.5 to 215 but that still seems really low. Do the Golden State injuries combined with Toronto's defense make this contest fall 'under' the number or is Game 4 another easy 'over' play.
Can Toronto Find Another High Scoring Night?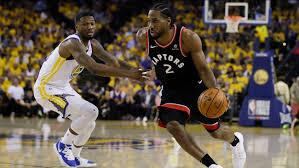 Through three games in the Finals the Raptors have scored 118, 104, and 123 points which is a 115 ppg average. That's actually a bit better than Toronto's regular season output of 114.4 ppg that had them ranked 8th in the league in scoring. Some experts thought Nick Nurse's team would wane a bit offensively as the series shifted to the Bay, but Toronto had their 2nd best scoring output on Wednesday with 123 points. Kawhi Leonard was his usual stellar self with 30 points, but Kyle Lowry was huge with 23 points after fighting off a shove from a Golden State investor in the crowd.
One of the reasons that the 'over' is looking like another great play in the 2019 NBA Finals game 4 free pick is because Toronto has shown great depth this series. Sure Leonard has gone for 30+ points the last two, but Marc Gasol had 20 in game 1, Fred VanVleet has averaged 14+ off the bench, and Pascal Siakam had 30+ in the series opener. With the Warriors being a bit ravaged by injuries (although reinforcements are coming allegedly Friday), it's Toronto's versatility on offense that is helping them thrive.
Warriors Get a Boost From Thompson's Return…Question Mark?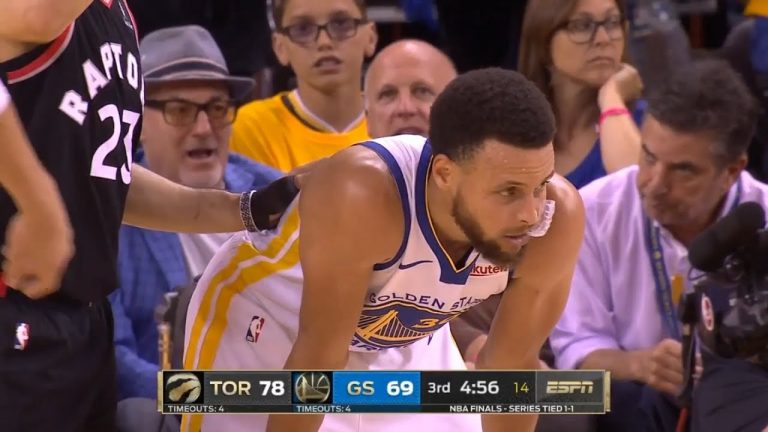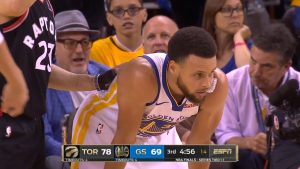 Klay Thompson is back in the lineup for the 2019 NBA Finals game 4 free pick but is that really the boost that Golden State needs after losing by 14 on Wednesday? Thompson has been OK in the two games in Toronto before missing game 3, The G has averaged 23 ppg so far while going 7-12 from downtown but the person Golden State rally wants back is Kevin Durant, who will be out again Friday night. Will Thompson's return actually lead to a higher scoring game? His injury was to a hamstring which has to limit mobility in game 4.
Of course another reason why Game 4 has a great chance of going 'over' the number is because Steph Curry has really picked up the scoring slack since Durant's injury. Curry had 47 points on Wednesday although he did launch 31 shots. Draymond Green added 17 points on Wednesday but it looked like the Raptors figured out Demarcus Cousins, who had just 4 points on 1-7 shooting after a solid 11/10/6 sheet in game 2. Toronto also shot 52% (43-82) on Wednesday – how does Golden State shore up their defense?
2019 NBA Finals Game 4 Free Pick Betting
This feels like a series that is going to be the teams flip-flopping wins. That doesn't mean Friday night can't and won't be high scoring again though. game 1 went over the number by 14, game 2 was a push but only because Golden State scored just 3 points in the last 5:39 of the 4th. Wednesday night's contest went well 'over' as well. These are two offenses that have a certain amount of points they will get regardless of the defense, and they add up to more than the total of 215.
NBA Finals Free Pick: Raptors / Warriors *Over* 215