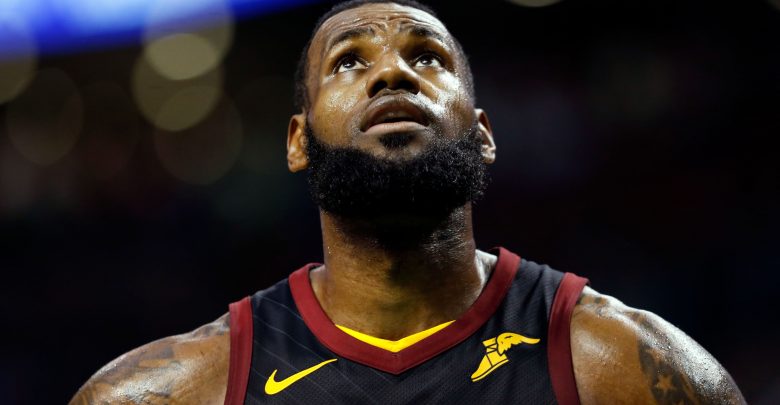 Obviously there's been a lot of narratives in the 2018 Eastern Conference Finals. From the Boston injuries and coaching success to the lack of a supporting cast for Lebron and James' possible leaving after the summer it hasn't been a dull 5 games thus far. This series has been predictable in one standpoint that home teams are 5-0 thus far and have covered the spread in each. In that regard, the seemingly best play for the May 25th NBA playoffs free pick would be Cleveland, even though they're favored by 7. Can Boston end it on the road or is Game 7 on Sunday inevitable? It would be good ratings.
Boston Looks So Good at Home – What Happens on the Road?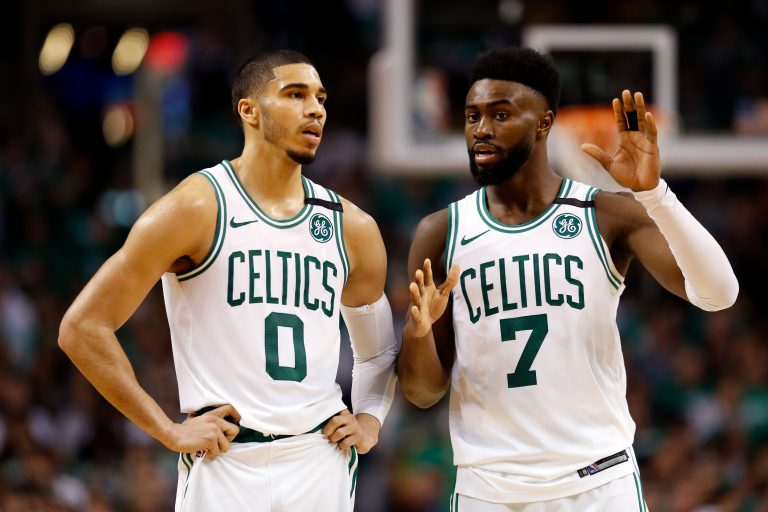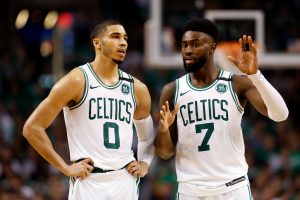 It's hard to gauge the Celtics going into the May 25th NBA playoffs free pick. The C's look like world beaters when they're at home with wins of 25,13, and 13 points over Cleveland in this series. When Boston goes to Cleveland though – like they are doing tonight – the tune changes as they've dropped a 30 point contest and a 9 point outing in Games 3 and 4. The series is 3-2 as home teams have won each game. It looked like Cleveland had momentum after winning their home games, but the Celtics regained dominance with a 96-83 win powered by Jayson Tatum's 24 points.
Overall Boston getting +7 points on Friday night doesn't seem like a bad bet. They have a very deep team with a bevy of contributors that include Jaylen Brown's 17 points in Game 5 as well as 15 from Al Horford and 13 a piece from Marcus Smart and Marcus Morris. Cleveland comparitively had only 14 points from Kevin Love as the only Cleveland player in double figures to go along with Lebron's 28. Are the Cavs tired and ready for the offseason after a drama-filled campaign.
Can We Trust Cleveland Tonight?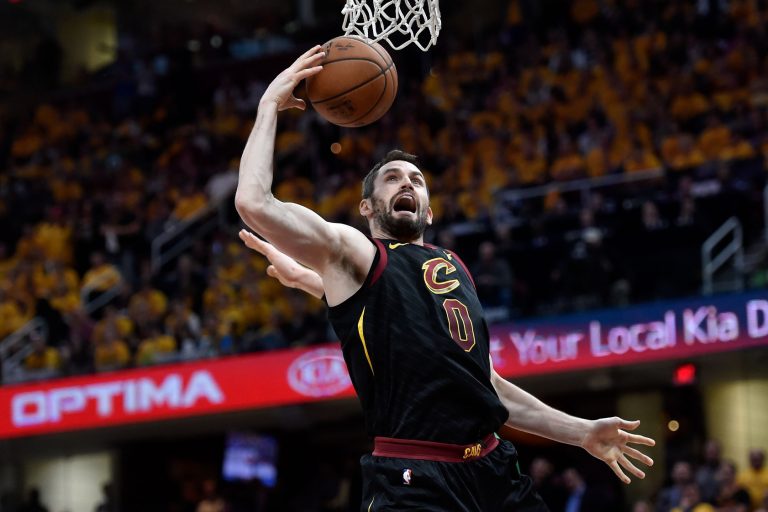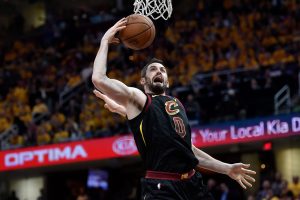 All that the national pundits talked about in the aftermath of the Cavs' loss on Wednesday was how fatigued Lebron James looked. James is a smart player, is it possible he knew the game was out of reach and decided to preserve his resources for a big win in the May 25th NBA playoffs free pick? The oddsmakers think so in making the Cavs an almost astonishing -7 favorite tonight. If the Cavs are to pull it off tonight and force a Game 7, it would be a perfect example of 'it's not who you play, but where you play.' The Cavs have been pretty good at home these playoffs, winning 7 straight at Quicken Loans Arena after dropping the first game of the playoffs there to Indiana. Can home court alone overcome a lack of depth however?
Lebron is gonna Lebron, we know that. But, what if he really is fatigued and looking towards the offseason? There isn't a lot for the Cavs to be hopeful about even in their second option. Kevin Love is probably good for a double-double tonight but J.R Smith had just 2 points last game. Kyle Korver had just 7 points in Game 5, Larry Nance is a non-factor on offense as well. Korver and George Hill have been better at home in the series, but Boston's depth is scary.
May 25th NBA Playoffs Free Pick Betting
To be honest the number on the Cavs (-7) seems a bit high What we're seeing as the Western Conference Finals drags on is Houston and Golden State being locked up in close games as the two teams have become very, very familiar with each other. There's no way the Eastern Conference can be dictated simply by who plays at home. Yes, the NBA would love a Game 7 here – but who's going to tune in if it's an instant win for Boston just because they're playing at home. The points are the take tonight.
Free Pick: Boston Celtics +7