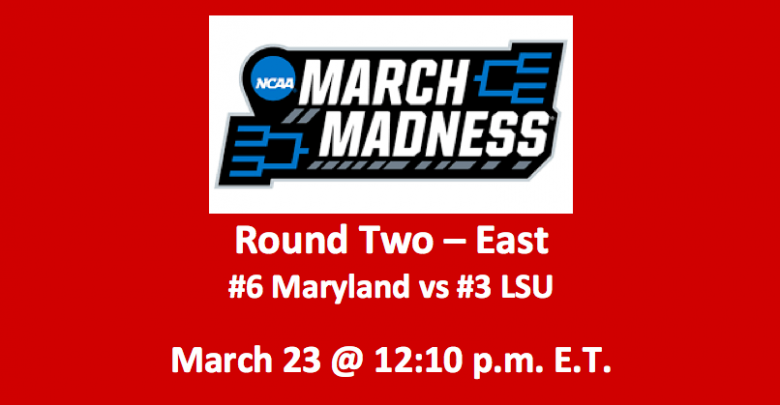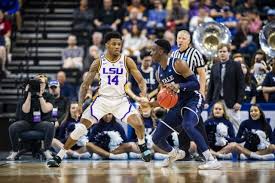 Our Maryland vs LSU preview and pick for this Round Two East Region game of the 2019 NCAA Tournament has the Tigers favored by either 2.0 or 2.5 points. The game will be played on Saturday, March 23 at 12:10 pm ET at the VyStar Veterans Memorial Arena in Jacksonville, FL. This contest will certainly feature a battle of big men in the paint. We can expect that much of the scoring will come from within 10-feet of the basket. Rebounding will be big, especially offensive grabs. Also, watch for effective ball movement, as the team that can create that open shot will have the best chance of moving onto the next round.
Maryland Terrapins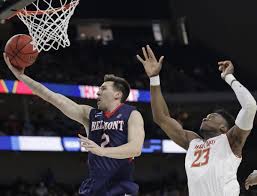 In Round One of March Madness, the sixth-seed Maryland Terrapins (23-10) managed to get by the 11th-seed Belmont Bruins 79-77. In that game, almost all Terrapin scoring was done by four players, each of whom ended up with double-digit totals. Two forwards, Bruno Fernando and Jalen Smith, were a major part of the effort with double-double performances. Fernando grabbed 13 rebounds and scored 14 points, while Smith led Maryland scorers with 19 points. He had a dozen rebounds. Guard Anthony Cowan Jr, who put in nine points, led the club with six assists. Our Maryland vs LSU preview, notes that the Terrapins did not shoot well at all in the game. They hit just 65% of their free throws and only 27.3% of their three-point attempts. The Maryland field goal rate was 43.5%
LSU Tigers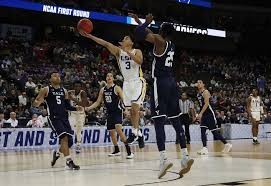 In their 2019 NCAA Tournament Round One game, the Tigers, who are ranked 12th nationally, got by the Yale Bulldogs 79-74. That was despite a second-half rally by Old Eli where Yale outscored LSU 45 to 34. Our Maryland vs LSU preview observes that in the game, LSU was led by two forwards, Kavell Bigby-Williams and Naz Reid. Bigby-Williams and Reid each took down 10 rebounds apiece. Guard Skylar Mays led all Tiger scorers with 19 points, while backcourt partner Tremont Water dished off seven assists and scored 15 points. Although LSU shot 45.9% from the floor, their three-point success rate was just 23.5% and free throws were at 67.9%.
NCAA Tournament Round One – Maryland vs LSU Preview Pick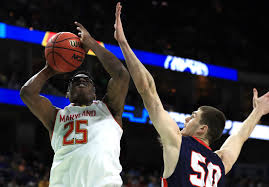 In creating our Maryland vs LSU preview, we found that LSU turned the ball over 11 times in their contest with Yale. Maryland has only five turnovers against Belmont. Ball control, extra shots, and turnovers will be huge in this game. In the first round, both teams were way off the mark in shooting. Both have similar success rates from the field and with free throws. The Terrapins are three percentage points better on threes. In a close game, that could be a difference-maker.
This is a close call, but we are taking Maryland at +2.5. In their first game, LSU let Yale back in, while in their initial 2019 NCAA Tournament contest, the Terrapins, down by six at the half, surged in the second half. Plus, we liked how disciplined Maryland proved to be.
Summary East Region, Round Two – Maryland vs LSU Preview & Pick: Maryland Terrapins at +2.5