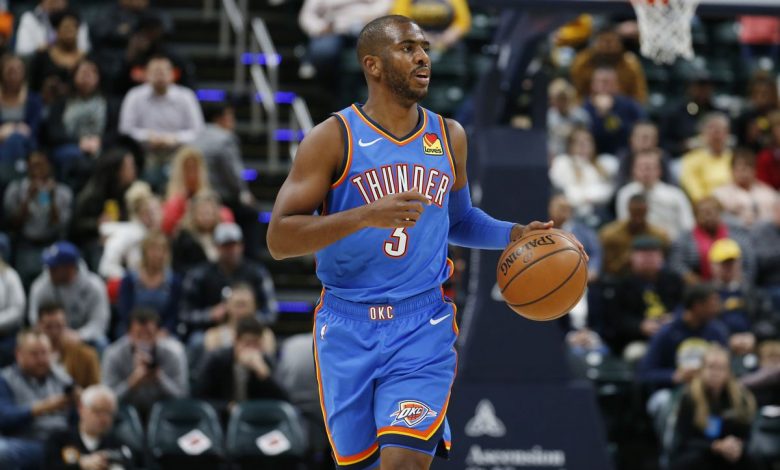 The Oklahoma City Thunder hit the road Sunday to take on the Portland Trail Blazers in a battle of two teams sitting on the outside of the playoff picture in the Western Conference.
It has been a weird year for Oklahoma City, the first season in nearly a decade that it is not a title contender. With Russell Westbrook in Houston and Paul George in Los Angeles, the team is going through a rebuild of sorts. But the Thunder have proven to be competitive most nights, though the majority of their wins have been at home. Steven Adams threw a full-court pass to Dennis Schroder for a last-second layup to force overtime in the Thunder's last game, which they would end up winning.
Portland, on the other hand, has taken so many lumps this year and gone through several injuries already. The Trail Blazers just lost Rodney Hood for the year with a torn Achilles. They don't have Jusuf Nurkic yet, and Zach Collins remains out. The Trail Blazers have continued to score at a high clip, coming in eighth in the league in scoring, but their defense has not been too good. They have several players who didn't play much last year that find themselves as a big part of the rotation. Portland is a solid team that will have a chance to get into the playoffs.
The spread for Sunday night's game favors the Trail Blazers by three points, with the over/under set at 223.
Looking For A Road Win
Oklahoma City ranks 20th in the league in scoring and 15th in points allowed, playing solidly on both ends of the floor. The Thunder are a rare team that tends to run lineups featuring three point guards, with all of them playing well. Shai Gilgeous-Alexander leads the way with 19 points per game, while Schroder and Chris Paul are each averaging 16 per contest. Paul is coming off a 30-point effort to rally them past Minnesota in overtime, proving he still has plenty left in the tank. The Thunder will likely make some trades at the deadline, and it will be interesting to see who remains.
Oklahoma City is probably right where many expected it to be at this point in the year, but there is a chance still for the Thunder to climb more rungs on the ladder.
Needing A Turnaround
At 9-14 and in a crowded Western Conference, the Trail Blazers are one long losing streak away from possibly seeing their season end way too early. Coming off a trip to the Western Conference Finals, the Blazers had some high expectations. But with three new starters from a year ago and several key rotation players departing in the offseason, it was never going to be simple. Losing Collins didn't help either, and now Hood is out for the year. Damian Lillard and CJ McCollum can score nonstop, at all times of the game. And Carmelo Anthony has proven to be a valuable asset to the team, averaging 17 points, six rebounds and two assists per game.
We'll see how Anthony performs in this one against his former team, as he'll look to expose Danilo Gallinari on the perimeter.
Blazers Get The W
In a hard-fought game, we will see Portland take down Oklahoma City. This one will be worth the watch on an NFL Sunday.
Free Play: POR -3