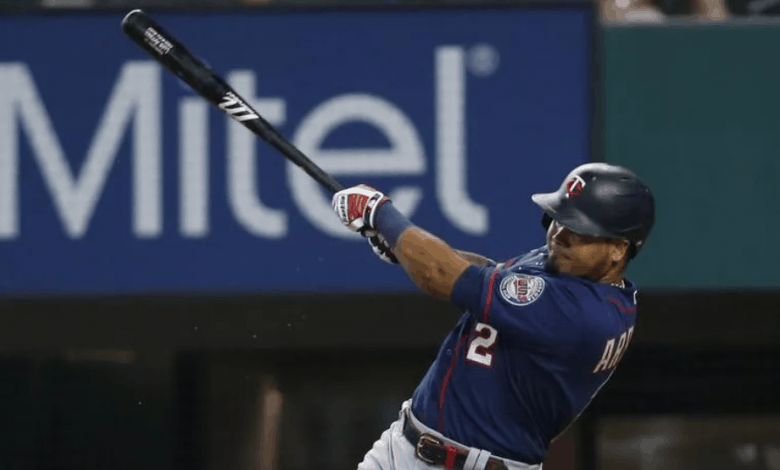 Oddsmakers are calling the June 19th Twins at Rangers matchup pretty close, with Minnesota a +100 underdog despite getting a 7-5 win in Friday's series opener. Texas is listed at -120 at home, where they are just 15-17 on the season.
Both of these teams are bringing up the rear in their respective divisions, a combined 32.5 games out of 1st place. Texas has lost 4 straight and 8 of their last 10, is the fact that they are favored on Saturday despite that enough to make the Rangers the play? Chris Woodward's team seems to have the pitching edge at home in this matchup, but this contest really does look like a toss-up.
Dobnak a Go-Against Pitcher for Minnesota?
The Twins are 14.5 GB of the White Sox in the AL Central, but their offense has looked good in putting up 14 total runs the last two games. Luis Arraez had an RBI triple to lead off the 10th in Friday night's win and then scored what was the winning run on a bases loaded walk later in the inning. Nelson Cruz had a 3-run homer vs. his former team to fuel the Twins 7-2 win over the Mariners on Wednesday night.
For as good as the Minnesota bats can be and have been over the last two, it looks like the play for the June 19th Twins at Rangers matchup is either Texas or the 'over' 9. That's because Twins starter Randy Dobnak (1-6, 8.38 ERA) simply can't be trusted right now. Dobnak gave up 6 ER over just 2.0 IP in relief last time out vs. the Astros, and that was unfortunately a better performance than his 8 ER over 4.2 IP (including 4 HRs allowed) vs. the Yankees prior.
Dobnak is starting for the injured Michael Pineda on Saturday, and likely could be headed back to Triple-A when Pineda returns. Dobnak has allowed 23 ER over his last four appearances (18.1 IP) and his confidence has to be absolutely shot right now.
Rangers in a Spot to Break the Slump?
There's no better time than now for Texas to snap their 4-game losing streak. The Rangers had their chances to do just that on Friday night, battling back and forth to a 4-4 tie after the 9th before ultimately falling in extra innings. The Rangers still got to Twins ace Jose Berrios for 3 ER over 6.0 IP, so should be able to tee off on the struggling Dobnak.
Texas has been a notorious underachiever this season though, and they have dropped four straight in the rare situation when favored. The Rangers are 2-8 over their last 10, but recent opponents have included the Astros, Dodgers, Giants, and Rays – all teams that seem headed to the postseason. Minnesota does not fit that bill.
While Dobnak has had his issues with the Twins recently, Texas starter Kolby Allard (2-2, 2.91 ERA) might just be finding his groove. The left-hander faces a Minnesota team that has gone 2-6 in their last 8 vs. a Southpaw starter, and Allard has also allowed just 4 ER in three starts since coming out of the bullpen. Allard shut out the Dodgers over 5.0 IP in his last start.
Free June 19th Twins at Rangers Pick
Minnesota had to squeak out a win on Friday with Berrios on the mound, putting them against the wall with Dobnak on the bump in game two. Great spot and great value for Texas behind Allard.
Rangers 7 – Twins 3 
Free Pick: Rangers -120