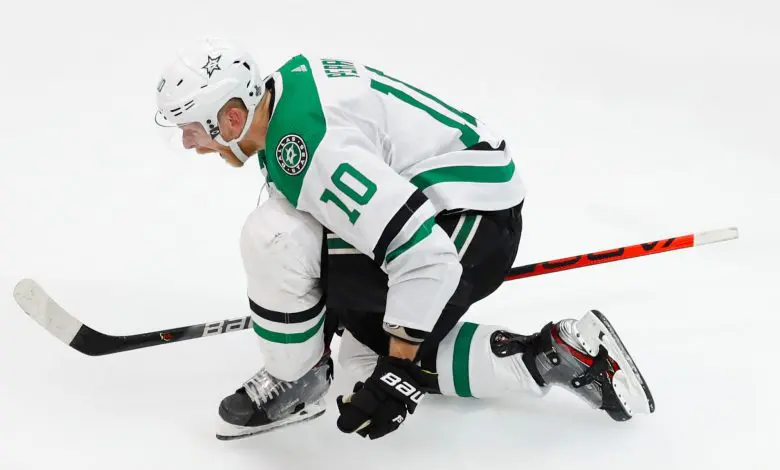 Tampa Bay had to wait at least two nights to celebrate winning the Stanley Cup as a Corey Perry goal in double overtime led Dallas to a 3-2 win on Saturday night. Heading into Lightning vs Stars game 6 betting, the team's are refreshed after game 5 came on the back-to-back after a TB win on Friday night.
The Lightning were the biggest favorites they've been all series on Saturday, listed at -172. Oddsmakers like Tampa Bay by a similar amount on Monday (-169) with the total locked in at 5 where it's been every game. Does Dallas have value at +151, because the last two meetings have gone to OT and this game 6 is almost a coin-flip.
Lightning Better With Rest?
One thing Tampa Bay has shown this series is that they don't fare well on a short turnaround. The Lightning lost the opener 4-1 after having to make the trek from Toronto to Edmonton and with just one day in between after eliminating the Islanders. TB lost in 2OT on Saturday, after winning 5-4 in extra time on Friday.
While Tampa Bay may hiccup at times, what they've done best this postseason is rebounding nicely, going 5-0 after a loss. The Lightning have never even needed a game 7 in any of the previous 9 times they've held a 3-1 lead in a playoff series. There's a lot of reasons to like Tampa Bay in Lightning vs Stars game 6 betting, even without Steven Stamkos who briefly returned to score in game 4 (his first shot of the playoffs) but will miss the rest of the season.
Of course the man that 61% of bettors are hanging their hats on Monday night is Andrei Vasilevskiy. Is the Tampa Bay goaltender starting to tire though? He's been the only player to tend the net for the Lightning this postseason but has now allowed 7 goals the last two games on 63 shots (.857). Vasilevskiy has allowed 2 goals or less in 4 of 5 starts after a loss this postseason.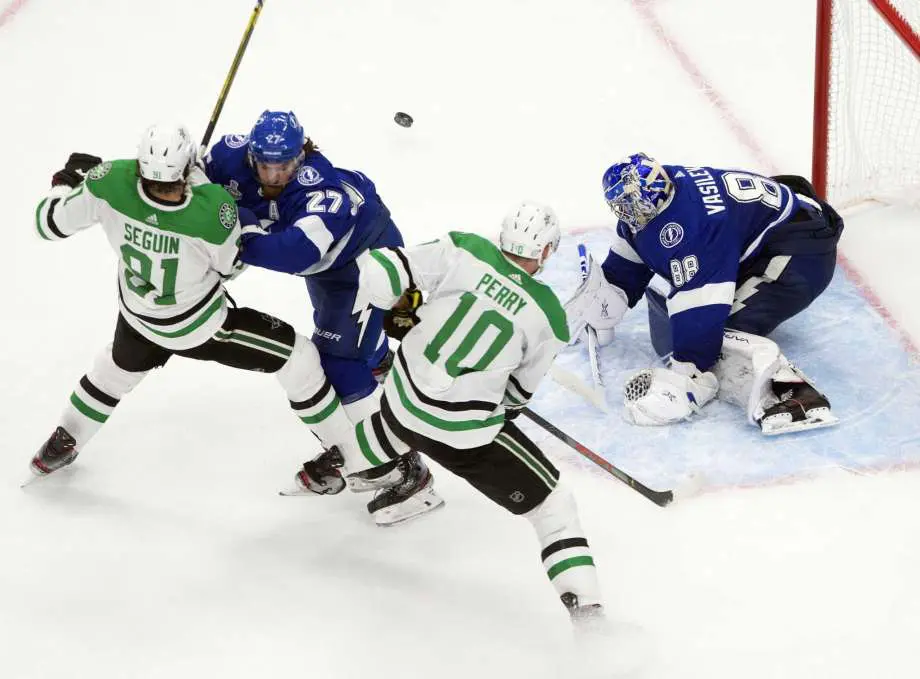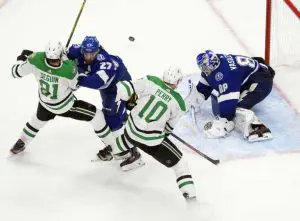 Stars Veterans Stepping Up
The veterans on the Stars seem to know what a unique situation the team is in, and they are not letting Dallas get eliminated without a fight. 36-year old Joe Pavelski tied Game 5 with under 7 minutes left in the 3rd period and 35-year-old Corey Perry ended things with a tally in double OT. Three helpers from the face of the franchise for the last 7 years, Tyler Seguin, has Dallas getting big contributions from their stars at just the right time.
What's impressive about the 'old-timers' stepping up for Dallas is that game 6 was on the back-to-back. 34-year-old Anton Khudobin has played 66:12 and 89:10 minutes on the ice the last two but seems to be gaining steam stopping 39 of 41 shots Saturday night on the back-to-back. The 26-year-old Vasilevskiy allowed 3 scores on just 33 shots last game.
Lightning vs Stars Game 6 Betting Free Pick
It was assumed that Tampa Bay's loss in the Stanley Cup Finals opener was a result of a 1-game turnaround after beating the Islanders (Dallas had 4 nights off) and having to travel for the first time in the last six weeks. The Stars have changed the narrative though by going to OT the last two games while getting a 1-1 split.
Tampa Bay doesn't deal well with pressure and they do not want a game 7. Dallas isn't going to give them that choice – the NHL (and NBC Sports) also loves a game 7 in this down revenue season.
Stars 4 – Lightning 3
Free Pick: Stars +155