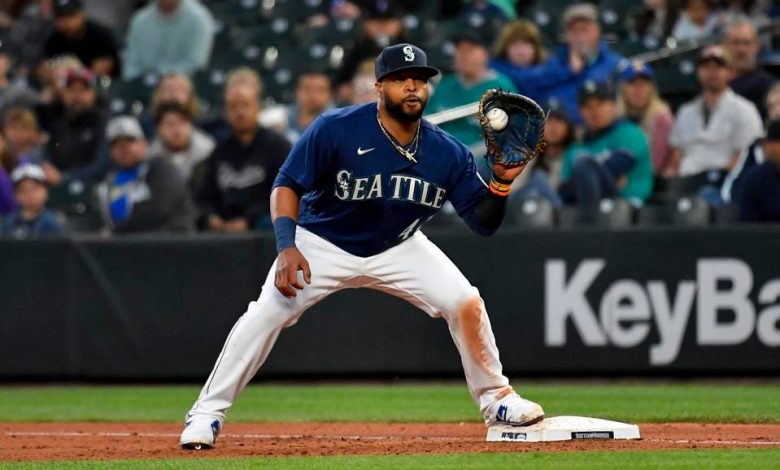 The hottest team in baseball is in action in the July 12th Mariners at Nationals betting matchup as Seattle puts their 8-game win streak on the line. The M's have swept Toronto and San Diego in their last two series' and overall have won 11 of their last 12.
Washington is trending in a different direction than their Tuesday night opponents, losers of four straight and 9 of their last 10. Despite the opposite results as of late, Washington is still a -112 favorite in this matchup with Seattle at -108. That could be a trap line, especially with over 75% of the betting public backing the Mariners.
Seattle Making Their Move
The Mariners were 90-72 last year but still missed out on a postseason berth. Seattle made some changes in the offseason so they would get over that playoff hump, and it finally looks like the new faces are starting to mesh as Seattle is 8-1 to start the month of July. Seattle is still 12 GB from the Astros in the West however.
Seattle is tied with Baltimore for the current longest win streak in MLB, and even though 11 of their last 13 games were at home the Mariners have also won 8 of their last 9 road games. Carlos Santana hit a couple of HRs in Sunday's victory over the Blue Jays and Eugenio Suarez had 2 HRs and 6 RBI in the series so the M's have their power surge going.
Chris Flexen (5-8, 4.00 ERA) has picked up the win in three straight starts, with his most recent being 6.2 IP of shutout ball against the Padres. Flexen is 2-5 with a 4.07 ERA on the road this season.
Nationals Struggling
In their last three series, Washington has been swept by Miami, dropped two of three in Philadelphia, and most recently took three losses over the weekend in Atlanta. At 30-58 Washington is in last place in the East – by a large margin – already 24.5 GB from the Mets.
The Nationals are 1-9 over their last 10 and are on a four game losing streak despite Juan Soto going 9 for his last 18. That being said, Yadiel Hernandez (.375) is the only other Washington player hitting above .250 in the past week. The only real optimism for Washington is Soto reportedly participating in the Home Run Derby at next week's All-Star Game.
Washington is still the favorite on Tuesday night despite their recent struggles, is that giving props to Josiah Gray (7-5, 4.14 ERA)? Gray has held opponents to 2 ER or less in 6 of his last 7 starts, but is also 2-5 with a 6.42 ERA at home compared to a 5-0, 2.14 ERA on the road.
Free July 12th Mariners at Nationals Betting Pick
This game seems to have trap written all over it, but that's what Seattle looked like at -103, -105, +115, and even -120 over the weekend against Toronto – all Mariners wins. By comparison, the Nationals were +140 or higher underdogs on each game during their 1-5 road trip that just wrapped up.
There's not a wrong way to go in this game, because it probably is a Nationals trap win. Gray is horrible at home this season and the Mariners have had a day off to adjust to a trip to the East Coast – which is why this line doesn't make any sense and Washington has to be the contrarian play.
Free Pick: Nationals -112