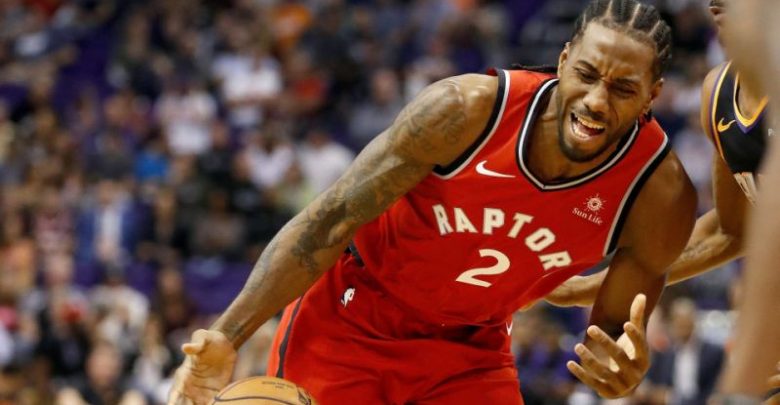 There's an interesting game going down in the November 5th NBA free pick. The 9-1 Toronto Raptors are traveling to Utah to take on the Jazz. Toronto is off to an incredible start on the season but tonight will be playing in their second leg of a back-to-back after beating the Lakers by 14 last night. That scheduling would seem to favor the Jazz…except for the fact that Utah will be missing star Donovan Mitchell tonight as he nurses an ankle injury. The Jazz are also 0-3 at home this season. With all this information, Toronto is still favored by -1.5 but can the shorthanded – but fresh – Jazz pull this game out?
Does the Back-to-Back Not Bother Toronto?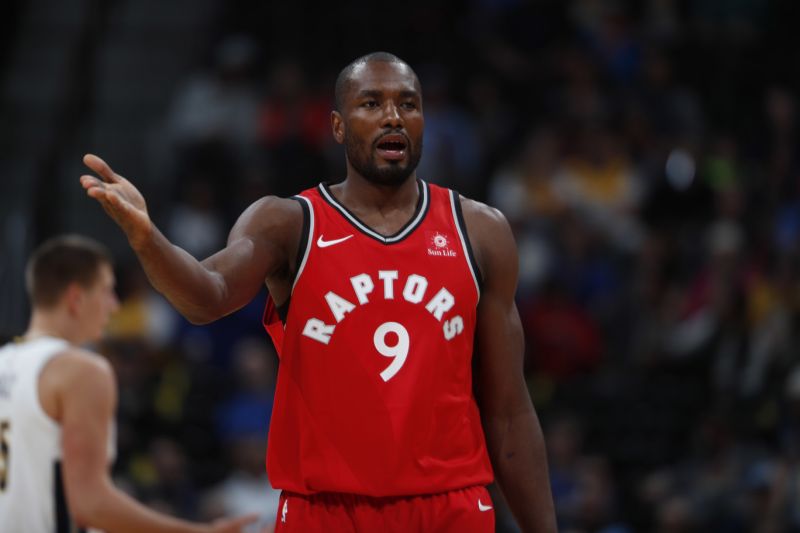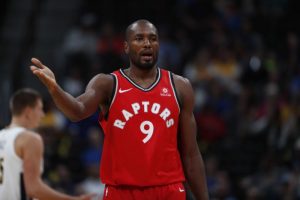 The Raptors are one of four 1-loss teams still remaining and come into the November 5th NBA free pick on a 3-game win streak. Toronto looked very good last night beating the Lakers 121-107 and as +1 underdogs. Serge Ibaka actually led the way with 34 points and 10 boards – his second 30+ point performance in 4 games. The Raptors got the win without Kawhi Leonard as he rested an ankle injury and is also listed as Q for tonight.
Toronto's #6 defense was great vs. the Lakers, holding Lebron James to 18 points and a -16 +/-. The Raptors have held 7 of 10 opponents to under 110 points this year – which is good with the NBA's new scoring rules. Toronto has held opponents to 42.7% shooting from the field (4th best in NBA) which provides great balance to the Raptors offense that is putting the basket in at a 48.5% clip. Toronto has scored 120+ points in 3 of 7 but does have a tough challenge against Utah's #9 scoring defense – especially on a back-to-back.
Can Utah Get the W Without Mitchell in the Lineup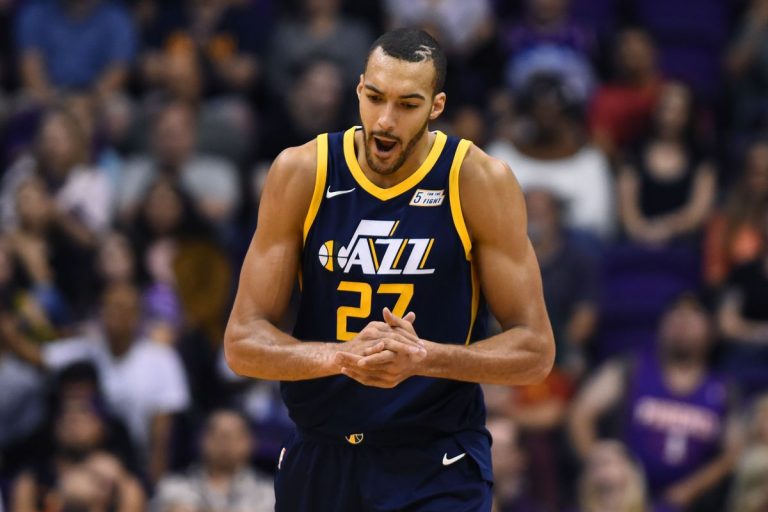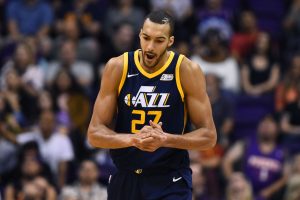 While Toronto's star is questionable for tonight, Utah's isn't even giving playing in this evening's game a consideration as Donovan Mitchell is officially listed as OUT with an ankle injury. That's a tough blow for a Jazz team still looking for their first home win of the season (0-3). Taking a closer look, that record came via a 1-point defeat to Golden State and two losses to a tough Memphis team. The Jazz have been held to 100 or less in 4 of the last 7 games, a stat that doesn't seem to improve with Mitchell out of the lineup. Does Toronto coming off a back-to-back and in Los Angeles of all places swing the momentum back to the home team however?
Something else to consider is that although Mitchell is a star on the rise, Utah is hardly a one-man team. Rudy Gobert is averaging 16.3 points and 13.7 rebounds in his last 7 games. Jae Crowder also chipped in 21 points off the bench in Utah's last game. That being said the Jazz have dropped 3 games in a row and have played 5 of their last 6 on the road. Utah is coming in after a night off – which is more than the Raptors can say. That's definitely a good thing for the Jazz as they shot just 40% from the field Saturday night in an 88-103 loss to the Nuggets.
November 5th NBA Free Pick Betting
The Toronto Raptors are definitely a strong lean heading into Monday night's game as this is a 9-1 team giving up less than a basket (TOR -1.5). Yes the Raptors are coming in off a back-to-back but Utah is struggling in general and seems to still be adjusting to offseason rule changes. This game could either be considered a trap – or a gift – and Toronto definitely has the depth to be the latter. That's especially true if Kawhi Leonard can get in the lineup after a night off Sunday.
NBA Free Pick: Toronto Raptors -1.5