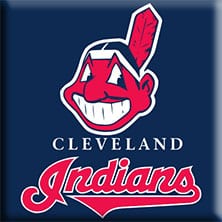 Overview
The Kansas City Royals are in Cleveland today for the second game of their four game series with the Indians. This has been a fairly even series over the past year or so with the Indians winning 11 of the last 20 meetings. I think something worth taking note of in this series is the amount of high scoring games with total going over in 11 of the last 15 meetings.
Head to Head Trends
Over is 8-1 in the last 9 meetings in Cleveland.
Over is 11-3-1 in the last 15 meetings.
Cleveland Indians (-120)
The Cleveland Indians are 3rd in the American League Central 12.5 games out of 1st place but they are just 4.5 games out of a wild card spot so if they can stay hot for their final 20 games they could have a shot. The Indians are one of the hotter teams in the league right now winning 13 of their last 18 games including 4 of their last 5.
The Indians struggled at home for most of the season yet they still managed to play well on the road so it was one of those things where they were going to either starting playing very bad on the road or very good at home because I mean how often do you see a team finish 15 games under .500 at home but are an above .500 on the road. That doesn't happen all that often so you knew something was going to change and it did as the Indians have now won 12 of their last 14 home games and I have a feeling they will finish with an above .500 record at home when all is said and done.
On the hill for the Indians today is Josh Tomlin who is 5-1 with a 2.85 ERA in 6 starts this season. Tomlin has pitched great since coming back about a month ago he has a WHIP of just 0.73 so when you get under 1 that's a sign of someone who is really throwing the ball well.
Cleveland Indians Trends
Indians are 12-2 in their last 14 home games.
Indians are 5-0 in Tomlins last 5 starts.
Kansas City Royals (+110)
The Kansas City Royals are 1st in the American League Central 9.5 games up on the 2nd place Minnesota Twins. The Royals looked like they were going to be the front-runners in the American League but with the Jays being red hot over the past month or so and the Royals struggling it's looking like the Blue Jays might be the team to beat in the AL.
On the mound for the Royals in this one is Kris Medlen who is 3-1 with a 4.58 ERA in his 4 starts this season. Medlen had a couple decent starts but he's also had a couple not so great starts plus he hasn't gone super deep into games and with the Royals bullpen struggling of late that might be a problem.
Kansas City Royals Trends
Royals are 2-8 in their last 10 overall.
Royals are 1-6 in their last 7 vs. American League Central.
Conclusion
I'm going with the Cleveland Indians over the Royals in this one. The Indians are playing some good baseball right now while the Royals are struggling especially their pitching staff who are allowing over 7 runs per game over their last 10.
Free Pick: Cleveland Indians -120