In our Monday Night NFL pick Pittsburgh plays Washington at FedEx Field. This September 12th game is one of two Monday night contests that round out the first week of the new football season. The second game, which airs at 10:20 p.m. ET is between the Los Angeles Rams and San Francisco 49ers. The first game, featuring the Steelers and Redskins, starts at 7:10 p.m. ET. This game is huge in many ways as both teams certainly have the potential to make it into the playoffs.
Pittsburgh Offense and Redskins D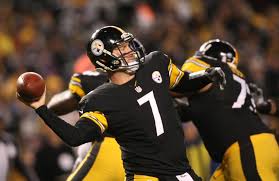 Veteran QB Ben Roethlisberger runs the Pittsburgh offense. Roethlisberger is certainly a top quarterback with years of experience who can still deliver. The offense will be missing three important players for this game, including starters WR Markus Wheaton, FB Roosevelt Nix, and center Cody Wallace. Still, during the game, Roethlisberger will have a top-notch pass catcher on his radar, Antonio Brown. In addition, premium RB DeAngelo Williams will pose a real offensive threat. Despite having some decent weapons, the Pittsburgh offense is hampered by the uneven play of its line. During the preseason, the Steelers, who went 1-3, scored just 14.25 PPG.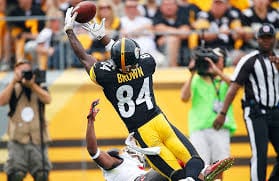 During the preseason, the Skins' defense allowed just over 17 PPG. A lot is expected from CB Josh Norman who signed a new big deal with the Redskins this summer. He is the keystone to this team's pass defense. The frontline looks healthy and includes last year's leading tackler DE Kedric Goldson as well as DL Chris Baker. They are sound run stuffers and able at quarterback hassling. LB Ryan Kerrigan can also get the job done. A lot of this game hinges on how well the Steeler frontline can perform. We think they will have a hard time with this Washington D.
Washington Offense and Steeler Defense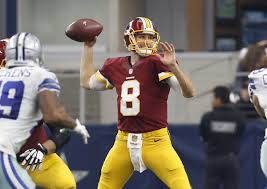 It's Kirk Cousins at the helm for the Skins. Cousins, who is in his fifth season, has a solid 2015. Look for more improvement this year, especially if his frontline, which is good but thin in terms of depth, can protect him a bit more. We don't expect a lot from the team's running game, especially with their primary rusher, Matt Jones, being questionable. If he does not play, that will leave it up to the Redskin pass catchers, who are quite able. There's good news as tight end Jordan Reed (87 REC, 10.9 AVG, 11 TD) and WR Pierre Garcon (72 REC, 10.8 AVG, 6 TD), as well as WR DeSean Jackson, who issed much of last season, are all healthy are ready to go. TCU wide out Josh Doctson, who was drafted this year, is questionable.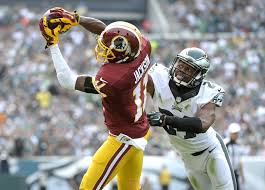 Pittsburgh has a sound group of run-stoppers, but they still have not proven that they can stop the pass attack. They've got a lot of new draft talent in the secondary, which could be great or disastrous. It's expected the added athleticism will be helpful in this unit reducing the large number of successful passes that they allowed last season. Still, we expect the linebacking unit and frontline, which had 48 sacks last season, to be able to put some pressure on Cousins.
Monday Night NFL Pick Pittsburgh Plays Washington
The Pittsburgh Steelers go into Washington at -3.0. Despite some of their problems on defense, we see them as being very competitive. The Steelers bring a much more balanced attack to the field than does Washington, plus they have upgraded their secondary and still have a strong front and middle. In our Monday Night NFL pick Pittsburgh plays Washington with the Steelers beating the spread.
Monday Night NFL Pick Pittsburgh Plays Washington: Steelers at -3.0